Stepping

Up And Forward With

Digital

Innovation

Start Your Digital Journey with the Top Mobile App Development Company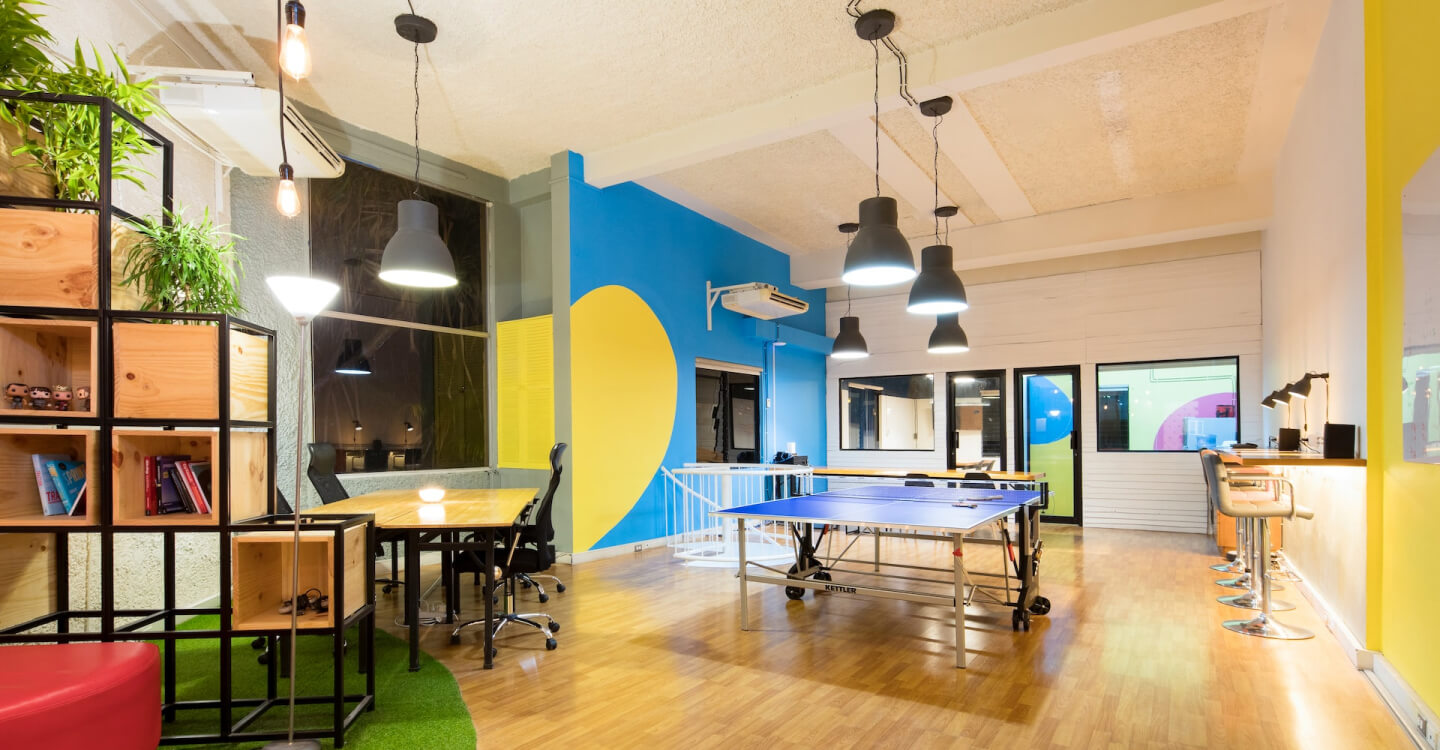 2700+
Our Only Aim,
Happy Clients
Hyperlink InfoSystem is a leading mobile app development and IT solutions company based in the UK. We have developed thousands of top-ranked mobile apps on Google Play and App Store and have designed apps for wearables. We have experts in diverse technologies such as blockchain, AI, VR, and AR. With years of expertise and with the help of experienced developers, we are perfectly poised to bring incredible innovation into your business and the IT world. All of our carefully selected experts always strive towards perfection and evolvement personally and professionally - and we support them comprehensively.


We aim to keep all of our employees in a motivating environment and create favorable conditions under which our specialists can develop further and successfully achieve their professional goals. We have built a reputation for consistently delivering high-quality solutions on time and within budget, resulting in excellent long-term customer relationships. We concentrate on addressing customers individually as part of each project and do everything in our power to ensure that a successful solution is found. We value our customers very much.
Together with our customers
The journey of Hyperlink InfoSystem which started as a Developer evolved as a team of Developers and finally became The Top App Development Company!!!
The Company Born
Hyperlink InfoSystem was born in the year 2011 The company has been kick-started by one great man – Harnil Oza with the exceptional passion & long vision.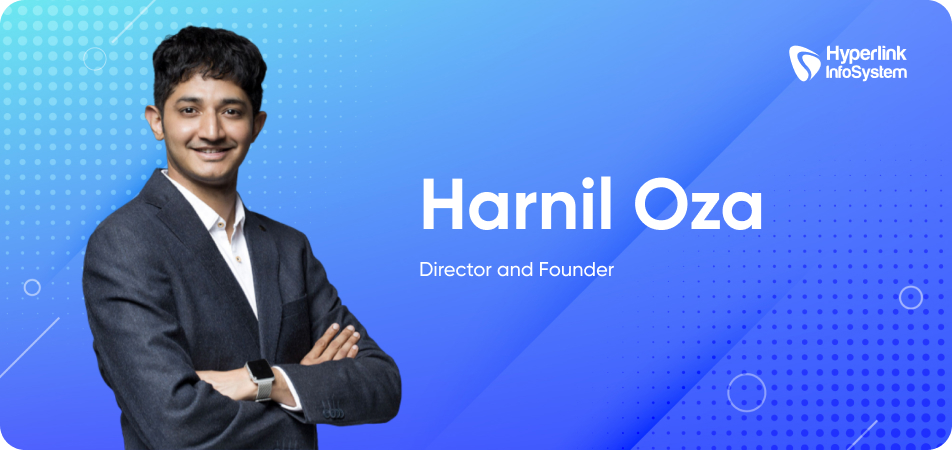 Rising Star
The company was blooming from small to bigger star. In the initial years only, company worked with very well-known names of the industry.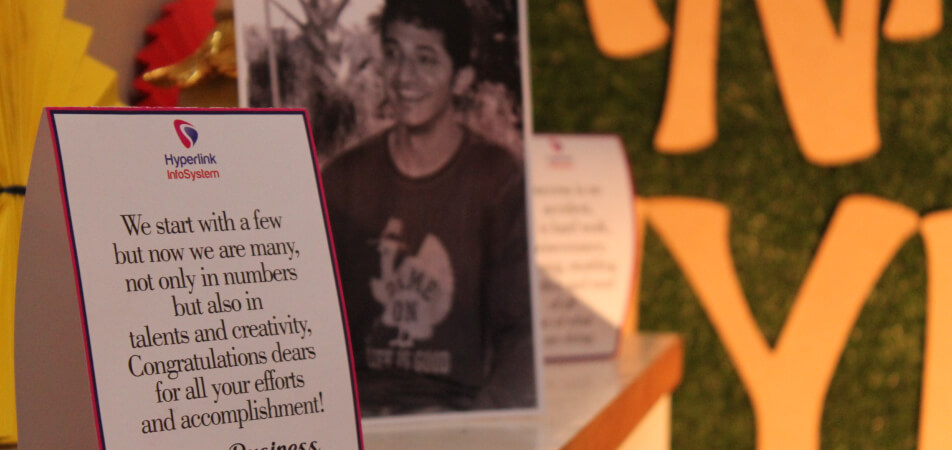 Journey Began With More Members To Achieve Bigger Goals
Hyperlink InfoSystem moved to a proper office with 3 employees and came out as a strongest team of talented geeks and by the end of 2013, company had successfully reached the mark of 25+ employees.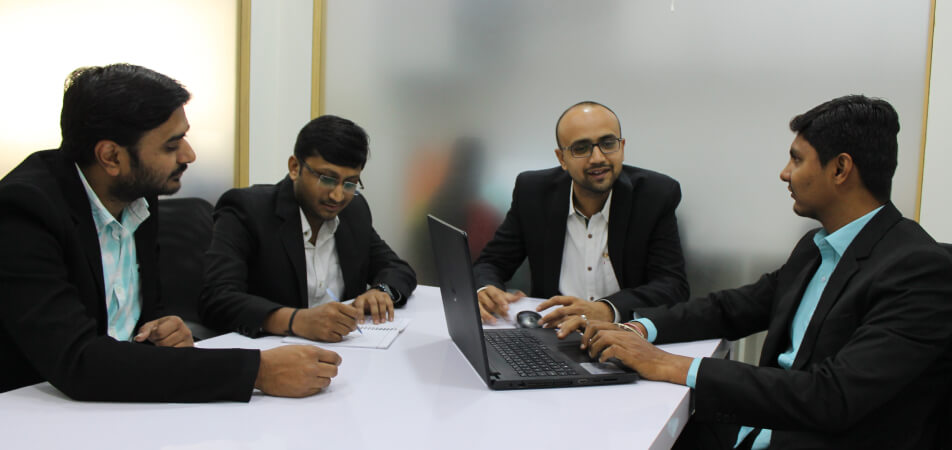 Exploring New Horizons
Year by year the company was showing the sign to be superstar in the Mobile App Industry. Hyperlink InfoSystem was gaining full trust of the clients. Company started work on many new projects, technologies which helped them to explore new horizons.
A Long Leap On The Way To Successs
The company showed tremendous growth in just few years. The company's huge jump in increasing staff, increasing premises and number of mobile app projects delivered is incredible.
Participation In International Exhibitions
We were known as a big name in the industry now. Participating in the exhibitions was a great experience. People loved us and connected with us happily. Clients from around the world invested in with trust.
Never Ending Taste Of Success
Hyperlink InfoSystem had become a brand now. The company set a benchmark and gained the trust of clients from all over the world. The company was getting bigger & better as far as size is concerned. The company opened a new office & the employees experienced the whole new level of work with Fun at Hyperlink InfoSystem.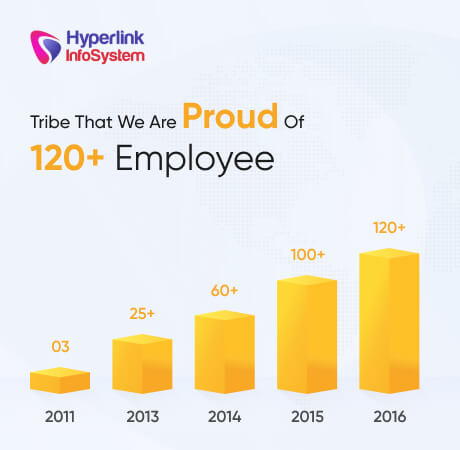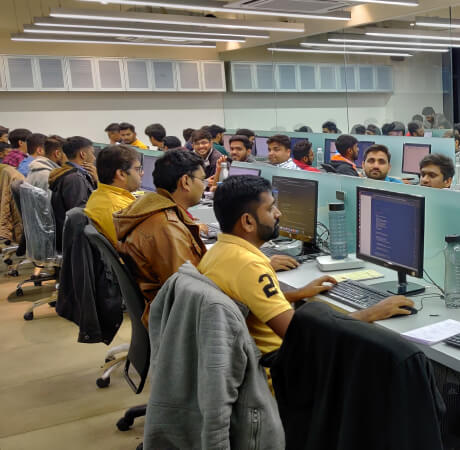 A New Milestone Achieved
The company opened yet another office and recruited more skilled employees. And as far as app development is concerned, the company successfully completed 1800+ app building with the 100% ratio of success.

The company maintained retention ratio and is still working with the people who joined the company since inception.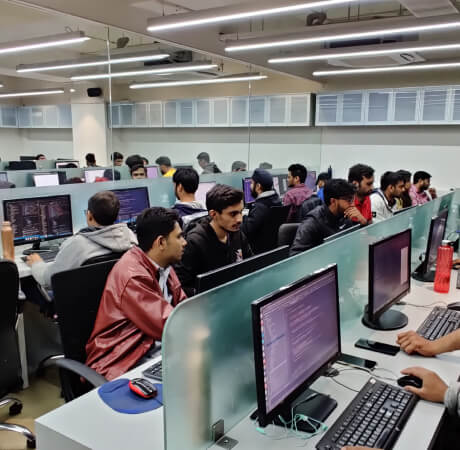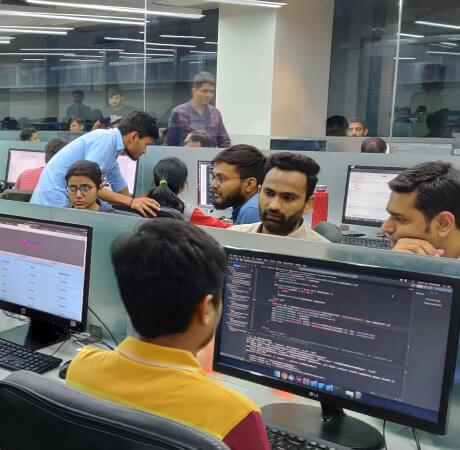 Company Wants To Bring Revolution
The success ratio and graph of the growth of the company is going higher.

The only moto of the company is to bring revolution through the work we provide to the clients across the globe.

We work with ethics and we are well-known for that. We will always maintain our growth by keeping our ethics and best quality.
Company Reaches New Heights In App Development & Shine As A Leader In The Industry
In this year, company grows as one of the leaders in the industry of mobile app development. Our employee strength reached the mark of 200+ and delivered 3000+ apps for custom client requirements that must be one of the remarkable achievements.

As a leading app development company, we also start working on various latest technologies like Blockchain, Artificial Intelligence, Internet of Things (IoT) and many more.
New Office! New Milestones! New Goals!
With the start of this year, we achieved a new milestone with 250+ Employees and moved to new modern premises with more positive energy that offers the best working environment.

We exhibited our services in CES 2020 in Las Vegas between 7th to 10th Jan 2020. CES is one of the biggest tech shows globally where the latest technologies showcased by businesses around the world. We had a discussion with so many Entrepreneurs, business owners, investors and tech leaders (like Pranav Mistry - President & CEO of Samsung Star Labs and Creator of Neon First AI Human) at our stand. We are excited to visit and showcase our services in upcoming tech shows.

We also started working on the latest technologies like Artificial Intelligence, Internet of Things, Blockchain, Salesforce, AR/VR, Business Intelligence, Data Science and many more. Our goal is to believe in the Client's Idea and deliver the best solutions using the latest technologies and become the best tech partner for global businesses in this and coming years.
Opened doors to many emerging talents and Technologies
Along with being a year full of ups and downs, the year 2021 was another amazing year for us. We attended GITEX Technology Week in Dubai. We showcased our IT services at the Dubai Expo for the biggest gathering of the tech community to transform the future of the digital economy. We participated to showcase how our latest services of AI, 5G, Cloud, BigData, Cybersecurity, Blockchain, Quantum Computing, Immersive Marketing, and Fintech can bring changes to every industry.

Along with that, we also opened doors to many emerging talents. So, now we are a family of 650+ employees contributing their best to achieve our dreams together. We have established 2 brand new development centers in Ahmedabad where we can turn our clients' dreams into reality.

We have also started delivering the solution integrating future-ready technologies such as Metaverse, NFTs, blockchain, and many more. Just the same as every year we have promised ourselves to bring as many technological solutions as we can this year too.
The New Pick of Growth and Globalization
In the year 2022, growth and globalization crossed various new milestones for us. The team of Hyperlink InfoSystem grew to be a family of 1000+ employees this year. For holistic growth of the employees, we got new 9 offices rounding about 40000 SQ. ft., as an add-on to the old ones.

We took the globalization of Hyperlink InfoSystem to another level by opening a new office in Canada. Along with that, not breaking the custom of attending global tech events, the team of Hyperlink InfoSystem attended the GITEX Global 2022 in October 2022, Game Connection Europe in November 2022, and various other events as well.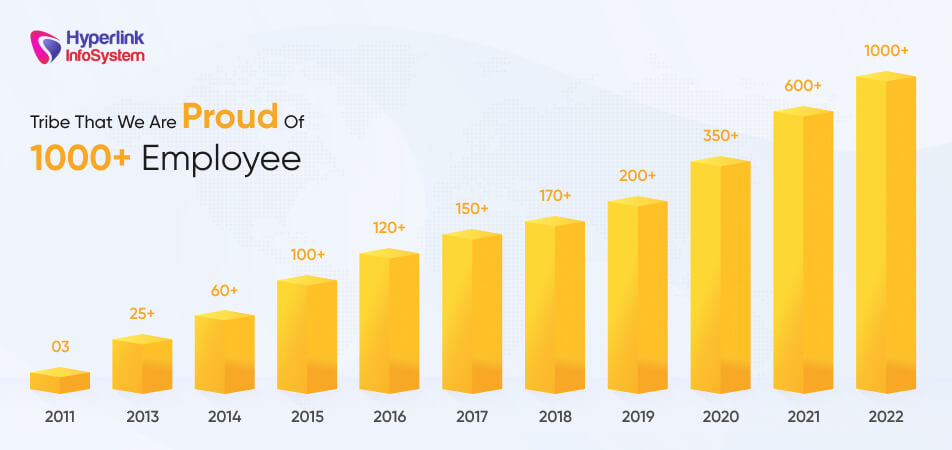 1000+
Dedicated Developers
Meet Our Team
The strong pillars we are proud to have. Along with more than 1000+ creative minds who shape the Past, Present, and Future of Hyperlink InfoSystem.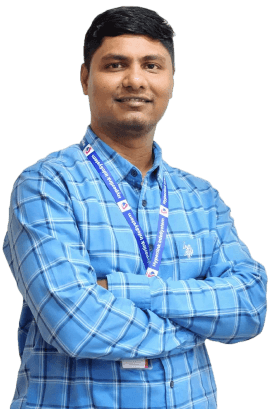 Parth
Mehta
project manager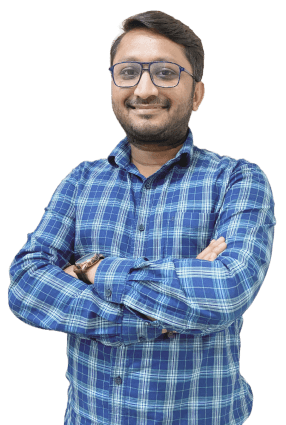 Deep
Gopani
project manager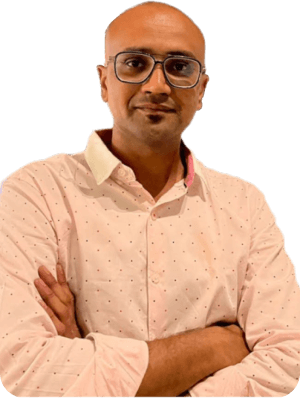 Uresh
Patel
project manager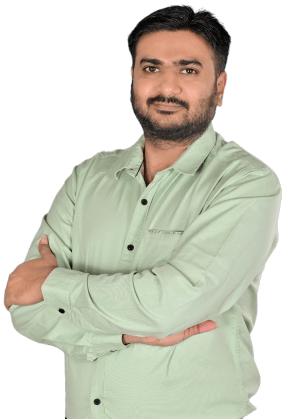 Hitesh
Kamani
project manager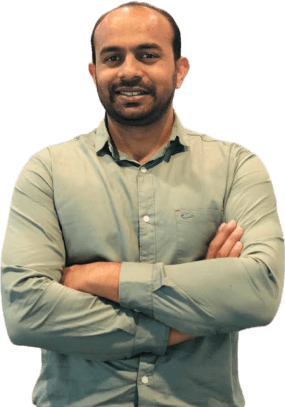 Krunal
Patadia
Vice President Sales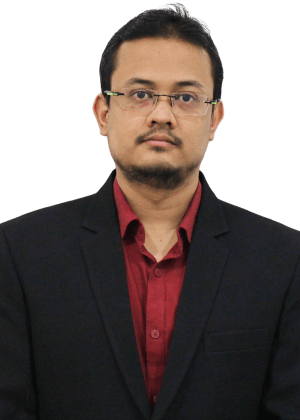 Deepak
Deka
Vice President Sales
We Were Part of Their Stories.
A glimpse of some of the proud moments of Hyperlink InfoSystem.
Transforming Businesses & Society Through The Data Science Service.
hdatasystems.com
Our New Ventures
Shaping The Better Future with Automation.
Explore The Unexplored Advantages of Video Analytics.
datasnap.ai