Beauty has been a very lasting thing to yearn for. Everyone wants to look pretty in this modern age. Although we believe that everyone who is beautiful inside is beautiful even outside. But makeup can be used to enhance this God-made perfection further.
World Reports states that the industry earned revenue of about USD 49.2 million in 2019. These figures show that the industry has been booming and continuously evolving for years. Today, not only women but men as well wish to look & feel good instantly. And the top makeup apps help them in achieving this art.
Why Learn Makeup From The Best Makeup Apps?
Makeup is not about 'changing' a person's look; instead, it improves the individual's confidence. The top makeup apps help you perfect this skill set in the easiest way possible and is the most user-friendly option for people who want to look good & are passionate about enhancing other's beauty.
Makeup is the most innovative way to show yourself that you genuinely care. A makeup well done enhances the appearance and helps protect your skin, besides making you look perfect in pictures. Makeup tutorial apps guide makeup lovers for which will look best on them at what time of the day & on which occasion.
Several makeup tutorial apps by top app developers 2021 are out there that possess efficiency, high-level of accuracy, & effectiveness of their courses. Therefore, we have compiled a list of the top 10 makeup tutorial apps to help you become a professional makeup artist.
Top Makeup Tutorial Apps To Install In 2021
1. YouTube
All you need to do is type in 'makeup tutorials' on Youtube & this app will indeed offer you plenty of options to watch visuals on the makeup tutorials you want to learn & create. Youtube is the most popular video platform with millions of subscribers. This platform has makeup artists from all experiences, expertise levels, and genres, and they keep uploading their makeup practice session and product review videos to proliferate their follower base and keep them curious.
Key Features:
Youtube has tons of makeup artists worldwide that post videos as vloggers.
Youtube vlogger even helps users understand the products needed to create a 'look.'
2. Beauty Makeup Tutorials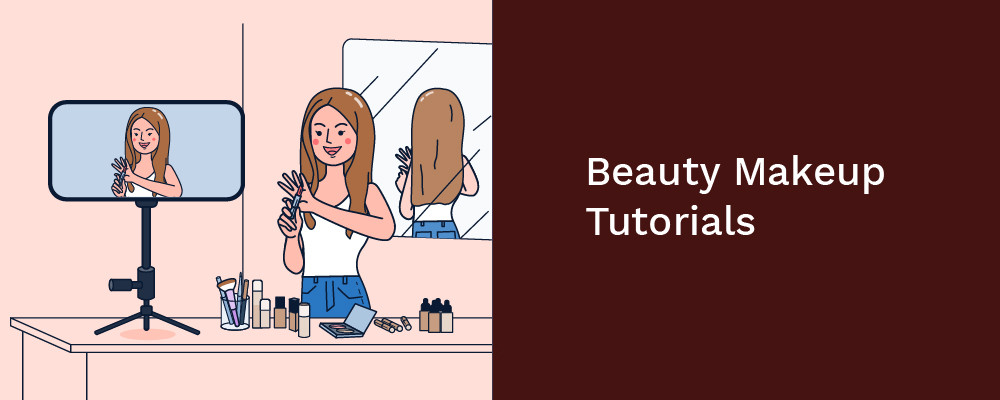 Beauty makeup tutorials are top apps for creating tutorials that provide all sorts of beauty-related solutions to its viewers in one place. With creative tips, suggestions, advice, and reviews from many top-notch makeup professionals, Beauty Makeup Tutorials is one of the top makeup apps for Android & iPhone that can turn any amateur into a pro-level expert in the field.
Key Features:
This beauty app helps its viewers learn how to implement impressive makeup daily.
There are specific tutorials on Bridal Makeup for the Glam Bride, Makeup tutorial for a Natural Look, etc.
Beauty makeup tutorials is an app for makeup that offers updated advice, tips, reviews, & suggestions as per the new cosmetics on the market.
3. Perfect Makeup 3D
This is a creative makeup applying app that helps its viewers to learn the art through an interactive game format. App users may practice their design & makeup combinations and skillset on animated customers.
Key Features:
The viewers & the players also receive rewards.
The viewers can even watch people's intense emotions who are touched by their work.
This unique makeup tutorial app guarantees that users get to learn versatile makeup looks.
4. Perfect 365
This makeup tutorial app includes many exciting features such as beauty and makeup hacks to practice, product suggestions, trending makeup style information, etc. The makeup tutorial app has transformed into a platform that successfully uses mobile imaging smart technology with professional guidance to render the viewers the perfect 'look studio' experience.
Key Features:
Perfect 365 includes over 200 preset Hot Styles for a one-tap look.
This app lets users save & share their looks through Twitter, Instagram, and Facebook.
This platform encompasses over 20 makeup & beauty tools to help users tailor their style.
5. Makeup Plus
This is one of the fascinating apps that permit users to try out different looks on their selfies. Makeup Plus enables its users to share and find tips, hacks, and new products to enhance the user's beauty & makeup routine successfully. Its AR-based 3D filter helps to transform user selfies for spectacular social media profile photos.
Key Features:
This app enables its users to try out complete virtual makeovers from contour, eyelashes, and lipstick to hair color and brows, glitter, and faux freckles.
Makeup Plus features many AR filters to transform user selfies into stunning social media pictures.
6. Foxy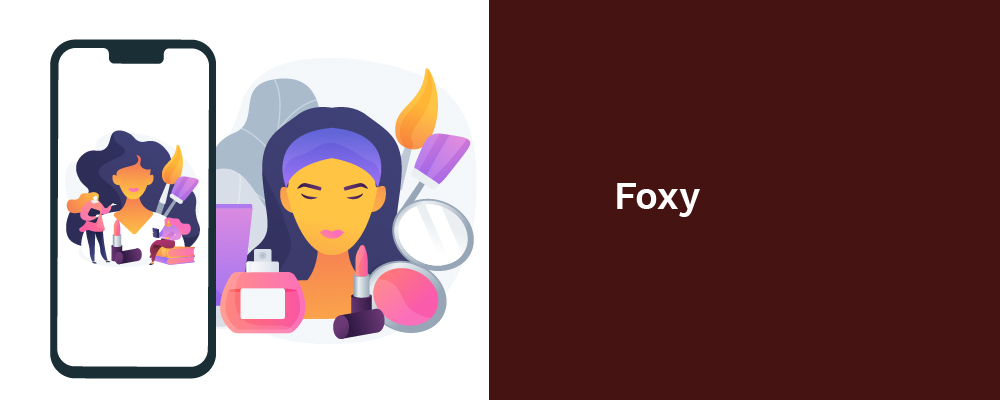 This app helps both men and women to find and shop perfect grooming products & cosmetics according to their unique facial needs. Foxy is a peculiar app for makeup that links influencers & beauty professionals with their tentative audiences.
Key Features:
The app lets its users shop 100 percent natural cosmetics and body care products at the best rates.
Foxy renders tailored suggestions for makeup products, videos, and collections based on the facial analysis done on the viewer's selfie.
7. Airback
Airback is amongst the top apps as it helps makeup lovers follow their passion & become certified artists. This is one of India's most extensive online makeup & beauty school apps for people looking for 'teach me to do makeup professionally.'
Key Features:
It facilitates the viewer to learn by performing LIVE workshops and getting their 'looks' evaluated by expert makeup artists.
The app's latest version provides its member's support chat option to help them reach out to the Airback team straight from the app.
The Bottom Line
There is a massive market of influencers, makeup lovers, makeup artists, etc., out there making tutorials & videos to collect viewership amongst makeup-interested men & women. However, these apps are not good enough. Thus, we have meticulously created this list of the top apps for creating tutorials to guarantee you discover the best and the most successful ones out there.