Mobile apps have revolutionized our lives in the entertainment sector, starting from music, videos, movies, games, and whatnot. Our world revolves around our smartphones these days, and mainly apps in the phones, otherwise what's the use! Are you too a movie fan? Are you also seeking the best video player apps to hone your streaming experience? Well, then you've got to the right address!
Gone are those days when videos were available only in 3GP and MP4. These days, several new formats have evolved to watch ultra-high definition videos & films on your iPhone & iPad in a fascinating way. Though the iPhone comes with its built-in video player, providing basic functions with confined video formats or some stability issues, it supports features like optimized subtitles, which is somewhat frustrating when you've spent a few bucks.
So just as other entertainment apps or beauty apps, there is a broad range of 3rd-party video player apps on the Apple App Store. These apps have a handful of standout features, and you can enjoy an offline video experience too.
This article has compiled a list of the top 7 video player apps by app developers in 2021 from mobile application development company to improve your overall streaming experience.
The 7 Best Video Player Apps For iOS
Several options are available for Android users than iPhone users, with 100s of video player apps available on Play Store. In the case of iOS, this list is narrowed down to the top 7. This list of top 7 comes after a thorough review.
1. MCPlayer HD Pro
MCPlayer HD Pro wireless video player is a seamless HD Pro UPnP best media player for iOS users that allows you to watch your fav music videos, films, and video files straight from your home network. These are the supported video formats: M4V, MOV, VOB, FLV, GP, MKV, AVI, 3GP, M2TS, WMV, ASF, MP4, TS, MPG/MPEG.
Key Features:
A highly advanced video player app with Dolby Digital Plus Surround Sound
Create & run your personal 'Watch Later List'
A vast range of Subtitles is supported
One of the top media players for iOS
Easily play, watch, & manage your favorite list of video files
A broad range of audio formats is backed-up including legitimately licensed Dolby Digital Plus Surround Sound
2. Infuse 6: By Firecore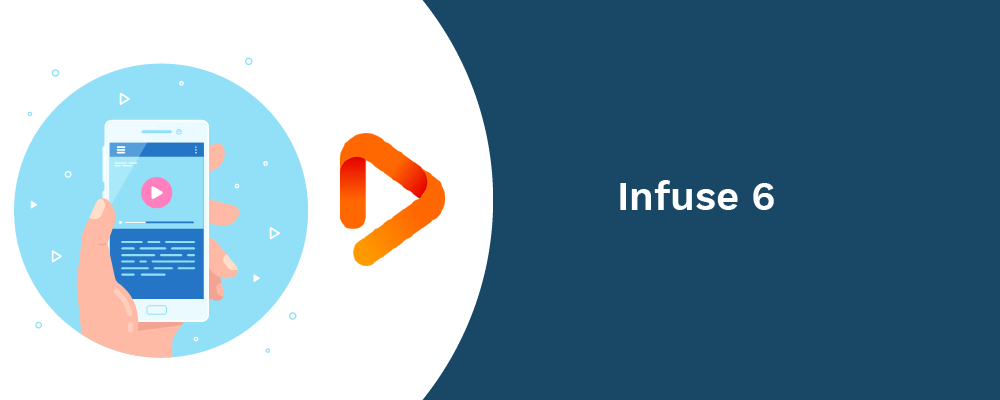 Infuse 6 is the top video player for iPhone, which allows you to play just everything. The ideal app to watch your favorite videos in any, including MP4, MKV, WMV, and AVI. Infuse 6 has robust streaming options for iPhone that provides groovy playback options in Dolby Vision and 4K w/HDR.
Key Features:
8 video zoom options
Gesture controls
Deinterlacing
Chapters
Various audio tracks
Constant playback
TV-out via HDMI or VGA adapter
3. PlayerXtreme Media Player
This video player app allows you to play and browse all your films, shows, music saved on your local devices. It's a good video player for iOS devices that supports all file formats & empowers you to enjoy streaming over UPNP, SMB, & WiFI. You can even set a password in your library to confine unverified access and protect your files.
Key Features:
Impetuous video posters based UI
Easy navigation to arrange your movie collection
Gesture controls
Download videos from networked devices
Play files from your email attachments
Supports HD playback for all formats
It comes with hidden folders that are invisible to guest users
4. VLC For iOS
VlC for iOS is a famous video player app that lets you play a broad range of different movie files on your device. This one is a totally free & open-source media player that can play all your favorite video content like shows & films in most formats without conversion. You can even synchronize media to your device using WiFi Upload.
Key Features:
It can play all media file formats
Less intricate, simpler, user-friendly
Open-source & free-to-use
Watch your favorite video content from Google Drive, Dropbox, iCloud Drive, and OneDrive
It supports subtitles & comes with playback speed control
5. KMPlayer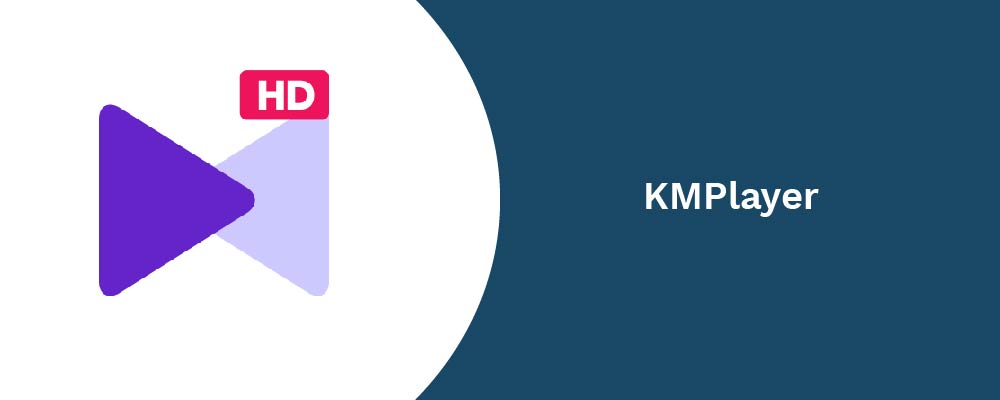 KMPlayer is the top best video player for iOS that can be played in UHD, HD, 4K & even 8K format. It includes all famous HD file formats such as OGM, WMV, DVD, VCD, 3GP, etc. It is fully equipped with great features like speed control, video zoom, quick button, playlist setting, and subtitle setting. Highly trendy media player app with search & play your fav video with playback speed control.
Key Features:
Zoom in & move the video you are watching
Perfect color adjustment: contrast, hue, change brightness, saturation, and gamma info
Repeat after section designation
HD video playback: 4K, 8K, UHD, and full HD playback
Speed control: function up to .25 - 4 times
6. It's Playing
This is another app if you seek the best video player app for iOS that offers you high-performance playback. It's Playing would be ideal for 1080p power-packed with direct subtitle search & download.
Key Features:
Multi-language audio tracks
High-performance playback, up to 1080p
Photo contrast, brightness, and saturation adjustments
Background playback & earbud control
One-click access with background installing & cloud hosting
7. AirPlayer
Amongst all the top video player apps for iPhone, Airplayer offers streaming HD video, music, photo wirelessly from DLNA/UPnP media servers to your Apple devices. This is the top offline video player for the iPhone that supports plenty of different formats. You can transfer your videos from your computer to your mobile with sharing. It is simple to run, and you can playback many other formats easily. It does not need any video conversion.
Key Features:
Supports Airplay features
Supports search function
Supports image thumbnails
Supports image browsers
Supported music formats: WMA, AAC, MP3, OGG, etc
The Bottom Line
Here is the list of the top video player apps for feature-rich iOS devices, unlike your iPhone's default video player app with confined functions. Enjoy your offline video streaming experience with the leading video player app for iOS.