As a business owner, whether you are commencing your mobile app development process or you need to work on a current product, ultimately, you will be required to fill out a mobile app RFP (Request for Proposal). It's often hard to handle the entire project alone, all the time. You might need to go for app development services. An RFP helps to gather offers from various vendors. You can choose one of the expert app development partners who can match all your project needs concerning budget and experience.
Introduction To RFP
A mobile app RFP is extensively considered a basis for you and the mobile app development company to build a clear understanding of your business needs. It's a document that becomes the statement of work for the contract. RFP will work for you to receive exact and brief information regarding your project needs.
Searching for the right mobile app development company is an intimidating process. But, an RFP makes the process much simpler. This way, you can select the best mobile app development company that understands your project needs and can deliver the best outcomes.
What To Look For In The Best Mobile App RFP?
As a business owner, you must have some expectations to simplify to the vendor via the mobile app RFP. Thus, below are the possible things that you can expect from a vendor.
1. Company Overview
The top thing you look for is a company overview and knowing the leadership and the app development team.
The company mission and from how long they are in business.
The number of employees.
The app development team size, including designers, developers, project managers, and quality analysts.
Ability to work foreign.
2 . Service Offerings
To know more about the company's services, you can find descriptive information for the below services.
App development process
App design and user experience
Quality assurance
Consulting & strategy to deal with the management process
Maintenance & future-proofing
3. Development Lifecycle Philosophy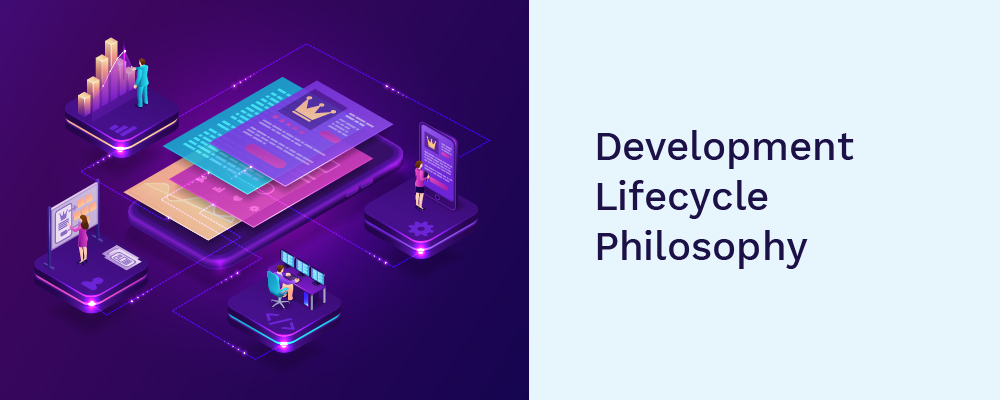 Know the app development philosophy which the business follows
Coding standards & best practices
Liability for owing the code
4. Case Studies
Check the list of their awards, clients, and project portfolio. You can even expect to see how the company has provided the solution and outcome of each project.
5. Solution Overview
Please render a product description, such as:
Who will be included in the project? Provide the resources' name you would utilize to manage the requirements listed earlier & share the weekly cost for the app development team.
What project management, product management, development tools, and communication will be used?
What will the key features be?
6. Project Scope
Know more about the project scope with the help of concerns, comments, and the supplied project scope concerning the estimated budget, timeline, and project risks.
7. Project Timeline
You can now expect to see detailed info on the project timeline, including the initial forecasted date, deliverables, resources, and schedule of actions that will be used.
8. Pricing Model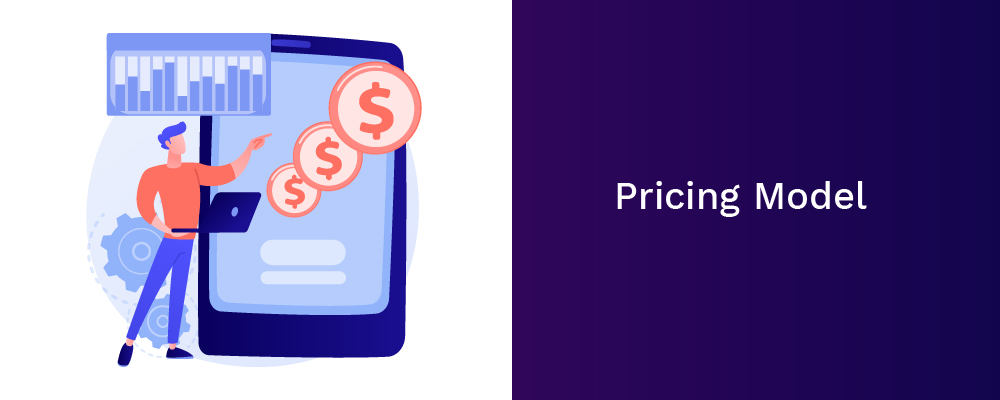 Get to know the cost estimate based on the project scope. Make sure you check the fee breakdown for all stages regarding coverage, time, and weekly team costs.
9. Maintenance Plan & Product Roadmap
Finally, you will view a description of service level support plans and the product roadmap and a breakdown of costs & services.
How to Write An Effective Mobile App RFP?
1. Executive Summary
It includes a summary describing your company. Specifically, write about your mobile app that will address the business case & the solution you are seeking.
2. Company Details
Give a company overview, which will include the follows:
Which products or services does your company offer?
Who will lead the project?
3. Project Summary
Here, provide more info about the idea to provide a full understanding of the required solution. Be more specific with your project needs.
Problem Summary
Firstly, explain the core business or the solution you wish to offer for the user problems.
What is product vision?
What are the objectives?
Who is your target audience?
Goals & Success Criteria
Mention the metrics, criteria, & benchmarks to help you determine your app's success. Answer these in your RFP.
How will you gauge your company goals?
What are your goals with the app installs?
What are your future goals after the app launch?
Functionality
Here, mention what you expect from the solutions and explain the core functionality in-depth.
What are the essential features of your mobile app?
If yes, then share a list of features.
Mention wireframes, user journeys, & mockups for the solution.
Also, share the clickable app prototype.
Use Cases
Share each use case in the RFP. From start to end, explain how an app user would engage with your app to understand your needs and clarify the project.
Stakeholders
Mention the names of the key leaders & project decision-makers. Specifically, name all the project managers who are going to lead the project every day and share their roles & responsibilities in the project.
4. Requirements for Project Scope
Services
Share the services you need from an experienced app development company. For instance,
At which particular stage will you need help?
App development
App design & App user Experience
Quality Assurance & App Testing
Consulting & Product Strategy
Technical Delivery
Platforms
You have a few options when it comes to the platforms.
Android
iOS
Web
Connected TV
Other
If you are building an app for multiple platforms, make sure you ask for multiple codebases. Remember that each platform needs developers with different skills, which bears cost implications.
Backend
Here, you must describe your current systems if you have, such as CMS or web services. Are your current systems accessible to available APIs & documentation? Do you require help from the vendor to build APIs or web services?
Push Notifications
Make sure you share the information regarding push notifications. How frequently would you update the push notification content, or how often would you send the push notifications.
5. Project Timeline
Here, it would help if you considered the following things:
What is your project's launch date?
Do you want to release your app with a specific event?
From when you want to begin the mobile app development process?
Do you expect anything with the project timeline?
6. Project Proposal Timeline
Share a deadline for proposal submission and even a resulting timeline. Besides, you can also mention evaluating proposals & shortlisted presentations.
The Endnote
To sum it all, we have shared massive information about RFP. If you need to know more, feel free to contact our efficient team regarding the same, and they will love to help you out.