The industry-related food business is a very much developing and perishable sector. F&B companies don't lose their appeal as it offers standard food to its customers and can reach out to the right audience. For starting a food business startup, a powerful app idea that can cater to the existing tech progress & market trends can play a crucial role in preserving the balance between demand & supply.
Nowadays, no one prefers waiting in long line-ups for ordering food or availing of food delivery service. The worldwide food delivery segment's income is anticipated to reach $ 151,526 million, and the annual growth rate is forecasted at 6.4% by 2024. If you don't have a mobile app, you might struggle with things like inventory handling, logistics, uncertain pricing, deliveries, dealing with orders, customer loyalty, etc.
As per Statista, the no. of food delivery app users was forecasted to rise from 36.4 million in 2019 to 45.6 million users in 2020. Therefore, if you wish to manage the strength of food on-demand apps using fantastically-designed client engagement strategies, go through this blog, and you will find your answers. Let's look at top app ideas for F&B businesses.
Top App Ideas For F&B Businesses
1. Grocery Delivery App
As per the report, the average person visits the grocery shop 1.6 times a week and invests closely 60 hours buying groceries each year. You can develop a grocery shopping app that enables users to search for nearby grocery delivery services.
2. Food Delivery App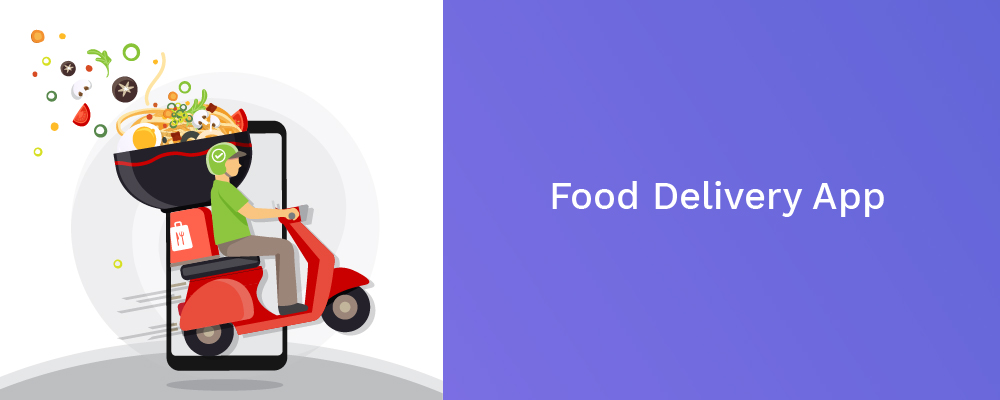 This app is used for food delivery. This is the only way to receive delicious food at your doorstep by merely enabling their location in the app. Just in case you are a restaurant owner having a food ordering app but can't offer the delivery service for some reason, you can recruit a 3rd party for the same.
3. Food Coupons & Discounts App
This is one of the exclusive app ideas with many potentials to build and find the right customers in no time. This app can quickly send you alerts when a restaurant renders a good discount or coupons available for free food items. Restaurant's promotion is held all year round and sometimes is sold at half the price for enticing new customers. But, several people stay uninformed and miss such yummy deals. This is where this app comes into the picture and offers a helpful situation for food businesses and their customers.
3. Recipe App
As per the Recipe Apps Market Report, the global recipe app market will be maximized to touch the multi-million dollar mark by 2024. The stepwise guidelines rendered by recipe apps even help inexperienced chefs prepare a good meal.
5. Food & Nutrition App for Gym Lovers
This app includes the details about the meals and diet charts for losing weight and gaining as well. In case you are operating a food court for gym lovers, the diet and nutrition app idea will boost your business and increase sales by approaching people via an online food ordering app.
Customers find this app convenient as they get food according to their diet plan and diet chart. This app has a separate segment as per the user's needs, like protein food, carb food, etc. Restaurants can also use this app to increase customers.
6. Restaurant Table Reservation App
No one would prefer losing their worthy consumers in the peak hours. The table reservation app is an excellent idea for restaurants as it can work smoothly and attend to all users properly. This app concept will describe your food ordering services in an elegant and more composed manner than your nemesis.
Help your customers book a table location, date, time slot, favorite food order to satisfy your clients by offering them great treatment at the restaurant. The most successful part of creating a table reservation app simplifies jobs, helping the owner check other business expansion concepts.
7. Food Wastage Reduction App
This is a super unique app idea for your food business. A startup can simply be introduced by supplying the leftover food of its restaurants to the homeless & poor people of cities. And being a food restaurant owner, you must be aware of food wastage. It is evident that food makers always prepare foods in huge quantities.
With the rising poverty and homeless population, this app idea can be beneficial for society. And such a concept can find many takers in the corporate sector. An app developed with an original idea like this can always team up big businesses for operational costs.
8. Calorie Tracker App
No matter what you eat, it is directly related to your health. Therefore, tracking your calorie & food consumption can be crucial. These days, tracking & counting calories have become very easy. Many helpful mobile apps are available to help users track everything they consume.
9. Reviews & Rating App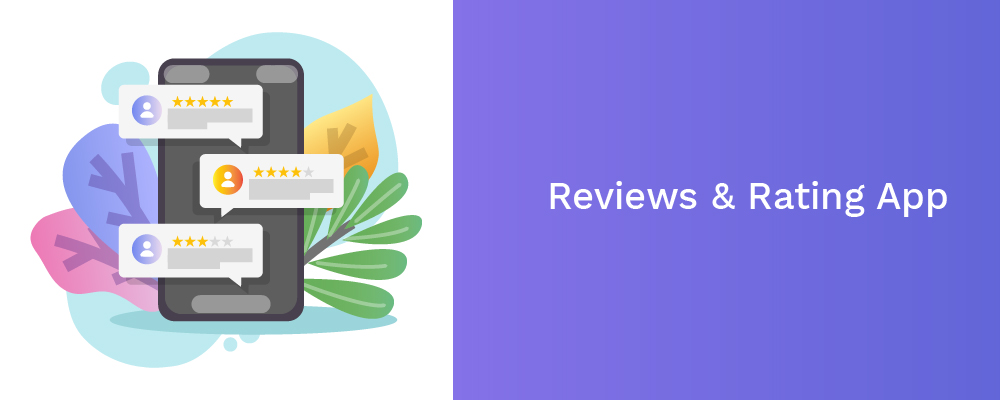 A food ordering app includes this feature as it helps your clients choose high-rated food and helps owners check on service sections that need improvement. Marketplace food ordering and delivery services use this type of feature to get client feedback for specific restaurants' service & food quality. It is beneficial for owners to preserve their restaurants' reputation and always ask clients to provide reviews and ratings for your assistance.
10. Calling A Waiter App
Your users can use this app type for food orders without waiting. The main requirement for using such a system is that a customer just needs a QR Code Scanner. The waiter can have a smartphone/watch connected to the code scanner to receive a notification.
Final Words
There are absolutely more phenomenal and trendy food app ideas for launching a restaurant and food startup business. If you know how a mobile app idea can help you start a unique food business, you can refer to those mentioned above. If you have unique app ideas and are looking for the best food delivery solutions or the app development cost, you can get in touch with our expert team.