A mobile app with robust, user-friendly, and attractive features is all you need, isn't it? Gone are those days when only a selective group of people could afford Apple products. These days several people, irrespective of class, use Apple products, even though it's second-hand. Therefore, if your business launches an interactive app for iOS with helpful features, it will be your vital marketing tool.
According to sources, Google Play Store holds the first position with 2.2 million apps, whereas Apple Store holds the second position. Despite this fact, several businesses prefer iOS app development services in their regular operations.
Apple products are thriving in the market, and iPhone apps are most-liked by people. Therefore, businesses are looking to captivate the market share in apps as it would be a lucrative investment.
You should also know that close to 18% of Android users have switched to the iOS platform after looking into the benefits it offers. iPhone apps are known to be of superior quality and income-generating. Whether it is startups or already established businesses, all are looking to invest in iPhone app development to meet their business requirements and make a quick ROI.
Before moving onto top iOS app development advantages, let's first know about it a bit.
Introduction To iOS App Development
iOS app development refers to creating mobile apps for Apple products such as iPhone, iPad, Apple TV, Apple Watch, etc. There are several custom iOS app development platforms for building a solid iOS app. App developers usually use Swift and Objective-C to develop iOS apps. And of these two, Swift is the most used among the app developer community due to its technical advancements.
iOS App Development Advantages for Your Business
With the increase in the use of this luxury-class item by all classes of people today, the iOS app development market is flourishing speedily. Moreover, the support and care provided to iPhone users is matchless compared to other devices. Therefore, developing an app for the iOS platform can bring substantial benefit to your business; let's learn how.
1. Apple Possesses A Brand Name
Apple products are the top choice for businesses due to their high credibility in the market and unparalleled quality of services like Apple Watch, iPhone, iPad, Smart Apple TV, etc. A few remarkable advantages are flawless software, superior hardware, matchless customer support, and robust security.
2. Improved Scalability
Scalability is a must for every business. And a mobile app is the easiest way to achieve that. How? You can achieve scalability via tailored mobile app development that ultimately renders exponential profit to your business.
3. Reduced Time
It takes less time to develop compared to its rival Android. This is because it doesn't have to be tested on numerous devices, unlike Android. It has a limited number of screen sizes. This indicates that Android consumes a lot of development time and cost compared to iOS.
iPhone apps have more visibility, profitability, and user loyalty. Moreover, it takes less time and cost to develop and has cost-effective maintenance.
4. Incredible Performance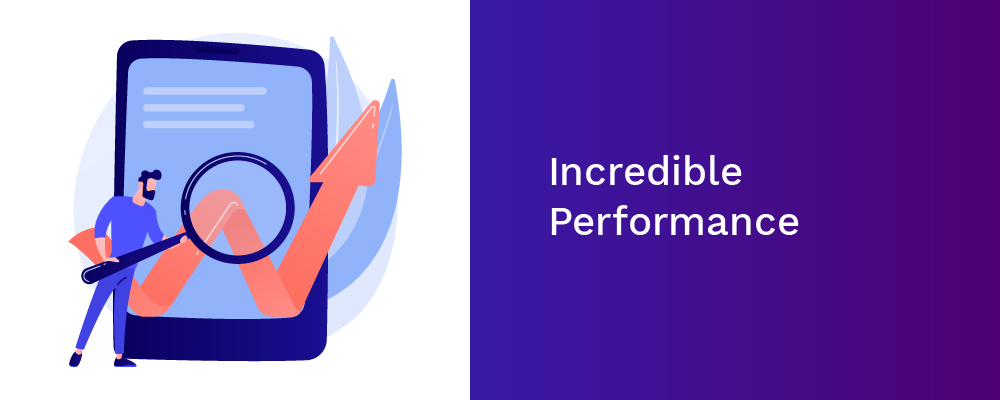 iOS apps are supported by the latest, high-end, cutting-edge technologies. Therefore, mobile apps built for the iOS platform are innovative and have top-notch performance standards. Because of its impeccable hardware, fantastic customer support, and perfect software, iOS apps perform the best on all Apple devices. This benefits the businesses.
5. Exceptional User Experience
iOS apps please users with a fantastic user experience backed by the inner abilities of Apple's iOS. A complete connection between software and hardware leads to the top-notch performance of iOS apps. Above that, all-inclusive customer support & maintenance results in enhanced satisfaction among app users via an app's lifecycle.
6. Better ROI
Businesses want an increased ROI. And their wish can turn into reality with Apple. iOS users are more likely to make in-app purchases than Android users. Also, an iOS app costs lower than an Android app on average. Therefore, iOS apps can take your business towards better revenues and higher ROI.
7. Top-notch Security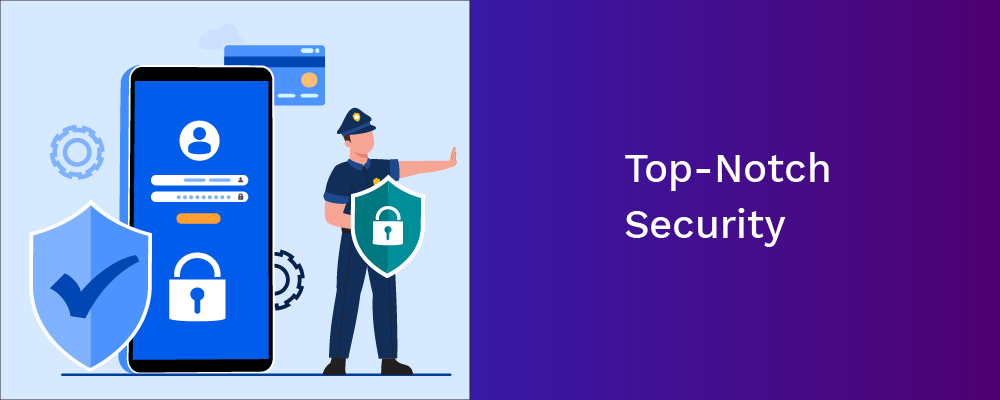 The iOS platform is known for its high level of security. This is the best advantage a business can reap from the iOS platform. With top-level security, an iOS app is insusceptible from security threats, malware, and viruses.
iOS apps secure software through strict security measures like;
Steps to reduce data duplication
Effective measures against secure loss due to encrypted data
Integrated data management systems
Hence, most businesses choose iOS app development over Android app development.
8. Amazing UI/UX
Apple products are best known for offering eye-catchy UI/UX that improves the app's user engagement levels. Meaning, you can attract more users towards your app with an attractive UI/UX design. This will spike your sales worldwide and an improved ROI.
9. Consolidated Market & Simple Testing
Each year Apple updates only once in its entire OS. Moreover, there are fewer Apple devices compared to Android, which makes the testing process way easier. Android apps are required to be tested seamlessly on numerous devices, while iOS apps are required to be tested only on a few. This reduces the testing time and guarantees a quicker time to promote iOS apps.
Secondly, unlike the Apple market, Android is highly fragmented. Therefore, only 10.4% of users use the newest Android OS version while others are still using the 3-year old version.
On the other hand, the iOS market is less fragmented. Almost 89% of iOS users are using the latest version of iOS. That's a lot of user base. Moreover, consolidation in iOS also results in more scalability.
The Endnote
Apple is a highly innovative operating system and businesses' top choice. Security is the top reason for companies to choose iOS over Android. Now that you know how iOS app development benefits your business, you should definitely think it over before concluding.