Mobile apps have done more than just fulfilling our basic needs. We are well aware of how these outstanding apps satisfy our requirements, such as doing transactions from financial apps, ordering food and grocery at home, staying fit at home, ordering pretty clothes via eCommerce apps, and so much more.
And like our physical body, and mental health, our soul also needs nourishment. And divine books hailing from Indian mythology such as the Bhagwad Geeta or Christian religion such as the Bible, are the best to connect you with the Lord. The intellect and wisdom gained from these divine books can not just brighten your life, but also purifies your soul to achieve everything in life you ever wanted but with the right intention.
In reality, we are so engrossed in our materialistic lives that to understand the true meaning of divine words we must contribute some of our precious time to these spiritual books, as implementing things from these books can make our lives truly worth living. And reading it from your smartphone can add a lot of fun elements. However, there are plenty of Bible books out there, which one stands apart amongst all?
In this blog, we'll introduce you to an amazing app called Spark Bible to study, listen, and watch any of your preachings from your smartphone's comfort. This app renders a great reading experience to its users allowing them to get the most of this app.
Without further delay, let's dive into the Spark bible app to make your life truly valuable.
Topics To Cover
Introduction to Spark Bible App
Essential Features of this Spiritual Life-Oriented App
Why is this the Best Bible App?
Benefits & Drawbacks of the Spark Bible App
The Bottom Line
Introduction To Spark Bible App
This spiritual app is free to read that allows you to do things such as watch videos and audios from your most-loved preachers. It has easy explainer videos and session videos too. This bible app is more than just letting people read easily, it helps people learn more about what they are reading and evolve their souls with the wisdom that this book offers.
According to the founder of the Spark Bible app, Stephen Blankenship, the Bible is the essential book for millions of people worldwide. This spiritual book is difficult to understand and leaves them wondering whether it is still prevalent in today's world. This book gives people guidance as they read, helping them look for answers and understand things in-depth.
Essential Features Of This Spiritual Life-Oriented App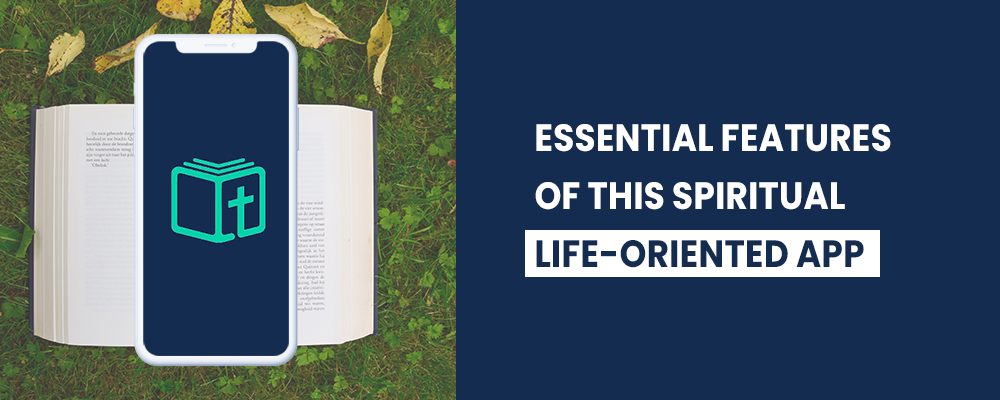 The Bible or The Bhagavad Gita are just created for different religions meant to accomplish the same goal. These spiritual books are meant for the welfare of humankind. To understand it properly, and pull the true meaning from the holy book, top app developers have created an amazing Bible app that encompasses a library of resources to gain insights into the Bible teachings.
1. Look For Answers To Each Question
Listen, read, and watch from the best professors in this field. Go deep down into the Bible Study with free videos for every chapter in this holy book. You can also look for answers to your questions from the best scholars, such as Tim Keller, Francis Chan, John MacArthur, The Village Church, Biola, Jackie Hill Perry, John Piper, Jen Wilkin, Fuller Seminary, and many more.
2. Pick, highlight, And Save
This holy book app has everything you require. Spark Bible app has an immaculate and elegant UI that enhances your app-using experience. The whole Bible is segmented into chapters, and every chapter has some valuable resources that help you intensely about God's greatness. You can pick, highlight, and save the readings that you like. You can also use the app in the dark mode.
3. Receive Free Updates About This Holy App
Expand your faith with spiritual readings, browse the 100 new and suggested resources for the Bible study. You can receive the latest updates with recent resources being added to the library. Using this app, you can explore recent speakers & resources each time you read.
Why Is This The Best Bible App?
Spark Bible aims to help people get the most out of reading the holy book. By linking individuals with videos from the best scholars, this app makes it easy for them to learn what they are studying and receive a deeper understanding.
Benefits & Drawbacks Of The Spark Bible App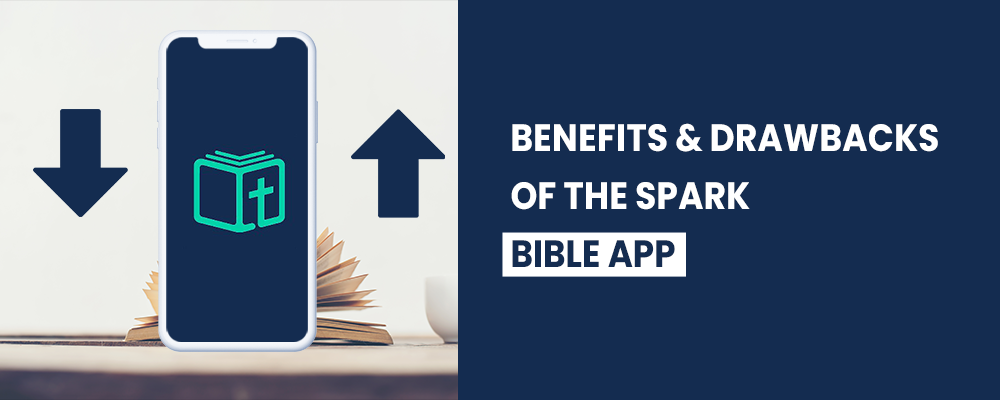 Benefits
Easily readable
No ads
On iOS and Android platforms
Offline mode enabled
Free-to-use
New resources on weekly-basis
All-inclusive video library
Immaculate UI
Pick, highlight, and save readings
Limitless videos from the best teachers
Drawbacks
Should have more features
The Bottom Line
This holy bible app is more about just rendering people an easy way to learn and listen to spiritual preachings. It also helps them learn more about what they are reading and evolve their souls to a higher level, with the ultimate aim to be liberated from this materialistic world by self-awakening.
This app is genuinely amazing in terms of navigation, functionality, and UI. It has a massive library with a lot of educational videos to learn about the Bible thoroughly.
Are you also a holy person who wants people to find their spiritual path? Well, yes, you can think about building a holy book such as The Bhagavad Gita or the Bible to enlighten the lost souls and impart them with supreme knowledge. At Hyperlink InfoSystem, our app development team can help you create a wonderful app with all the unique ideas you have. Get in touch with us and let us know your specific requirements.