It has always been a challenge for mid-size and large businesses with 1000 or more employees to preserve employees' engagement and dedication to the company and guarantee job satisfaction. It has been even harder to do so in the light of Covid-19.
As per Gartner, 54% of HR professionals in the Asia-Pacific region consider incompetent technology and infrastructure for remote work as the biggest obstacle to effective remote work in their companies. Gartner also discovered that 74% of enterprises plan to move to more remote work after Covid-19. Keeping this in mind, business leaders must find new ways to strengthen connections in their teams that have become geographically scattered.
How Can Clubhouse Contribute To Improved Corporate Communication?
You might be wondering how the idea of a trending Clubhouse social network based on voice communication is applicable to resolve communication problems inside an organization. The purpose of this blog is to help your company leverage the primary idea behind the audio chat app.
2 examples below will help you understand which features of this app you can embrace to empower your business's processes.
Enhance Scheduled Events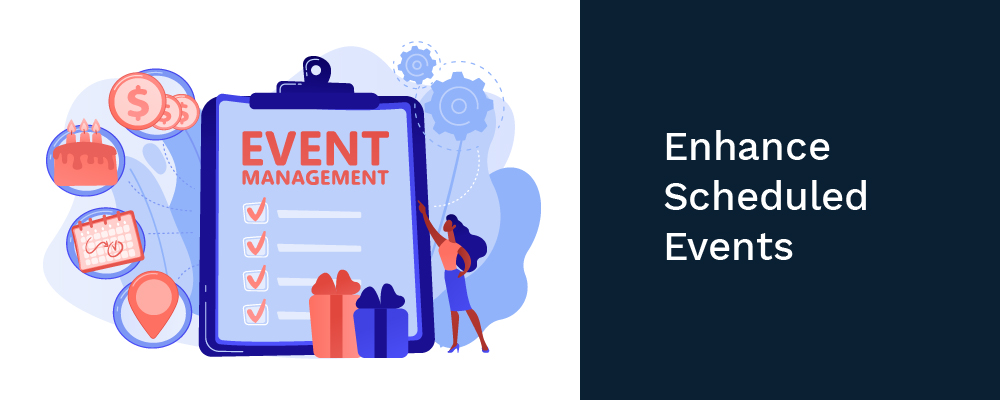 The most common software for online calls are Zoom and Google Meet. However, these apps restrict the number of meeting participants between 100-1000. A business with more than 1000 employees can't use them to perform results presentations or host large-scale training.
Web streaming tools like StreamYard allow a host to broadcast to many participants, but the streams typically come with seconds-long delays. These tools don't promise 2-way interaction through audio/video, which means that only one party is a speaker, whereas others are listeners.
On the other hand, Clubhouse allows for delivering superior-quality audio to all users and can host up to 1 million users in a room. Also, during a chat, any listener can become the speaker and become involved in the conversation.
This app also offers users great moderation abilities such as in-room reporting, muting, and raising a hand feature, enabling the listener to request to speak. Users can activate notifications so they receive alerts when discussions are taking place that might interest them.
Enhance Daily Work
This app ensures smooth & timely interaction and knowledge sharing among coworkers. Clubhouse can even help with preserving friendly relationships. Under a pandemic situation, a lack of unity might cause isolation among offshore employees.
Quick Calls: This app has shown people how fast they can dive into voice chat. Workers can get rid of most scheduled meetings to get in touch with the right coworkers instantly to discuss things quickly. Most work problems can be resolved without a scheduled meet or time-taking text messaging.
Live Communication: This app has identified the value of spontaneous interaction, which doesn't mean interrupting a person's work or life. People decide when to jump into social relationships.
Ongoing Collaborative Work: Clubhouse transmits the vibe of preserving a connection & sharing knowledge between the public & opinion leaders. This idea can be implemented in corporate settings by rendering staff with online tools for collaborative and uninterrupted work & easy access to teammates.
How To Apply A Similar App To Your Company Needs
Let's get to technical peculiarities to consider when developing a steady, scalable, and secure company communication solution. In today's world, it's inefficient to build intricate communication software from the start. Based on the cost estimates and our experience, the most affordable and time-saving approach would be to create the ideal architecture and use 3-rd party solutions.
Ready-made Media Streaming Solutions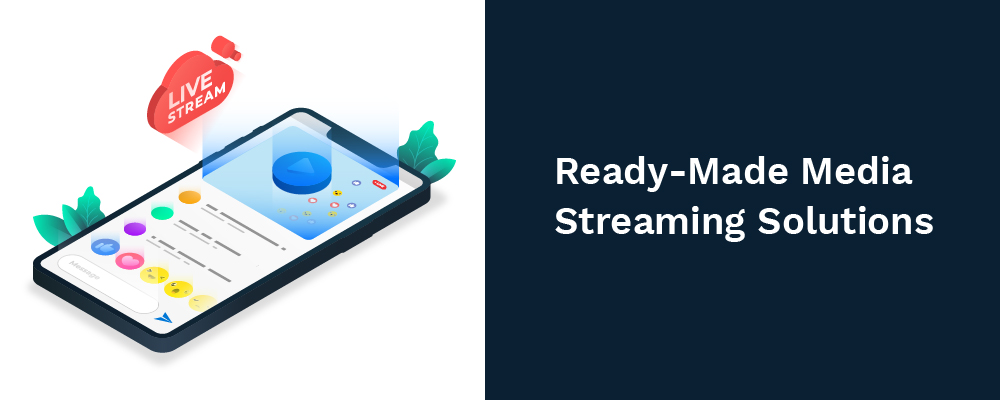 In a world full of digital communication, 2 types of communication systems are available.
A full-duplex system can send and receive data simultaneously; however, this 2-way interaction puts limitations on the no. of connections; Zoom & Google Meet are full-duplex, the reason why they permit all participants to talk at the same time but support only up to 100 people.
Whereas a half-duplex system ensures that transmission can move in only one direction at a time. But since there is only one audio or video source in half-duplex, there can be any no. of consumers. Several media streaming vendors are available, including Vonage, Agora.io, Twilio, and OpenTalk. These are half-duplex platforms permitting up to 1 million users in one channel, but only one person can talk while others just listen.
Clubhouse uses Agora.io to render real-time audio functionality through an API.
Additional features you can include in your app.
Below are functionality examples taken from current tools for enhancing your workflow. Remember that this isn't exhaustive and just an inspirational source.
The Around Video Call Solution: This helps users add small round video windows over their screens to instantly speak with teammates while many of their desktops stay focused on their actual work.
Discord App Voice Channels: This helps coworkers work on the same task simultaneously. Participants can unmute them at any given time and discuss work problems.
Screen, A Screen-sharing App: This offers a widget that can release a collaborative screen share. Participants can design, code, & write together in the shared window.
The Pragli Virtual Office: This allows users to check if a staff member is away, free, or busy. This attribute allows a user to know if they can enter a video or audio chat room with the person without disturbing their work.
Final Thoughts
Hopefully, this article helps your enterprise unravel new horizons. Based on your businesses' needs, you can apply different integrations, design strategies, and features within your company's communication system.
Hyperlink Infosystem has good experience developing various apps, including social media app platforms, voice chat apps, eCommerce apps, and many others. Our top app developers will be glad to help you out in your app venture, choose the most suitable tech stack for your app following a step-by-step process, and offer further app maintenance and support services.