Gaming apps have seldom failed to entertain us. The thing about these apps is that they make people stick to one place only and play. However, we will talk about an app that has proved this theory wrong, an app named Pokemon Go. Pokemon Go became a super hit app in a very short span due to its innovation of moving around and screen browzing.
This blog will throw light on some crucial aspects to consider while creating gaming apps like Pokemon Go or any other fantastic app with a good blend of graphics, motion, animation, story, and delightful user experience.
Introduction To Pokemon Go
This is a location-based AR gaming app that is available on both Android and iOS. In this game, the user is the main character, and he/she has to search & capture the characters present in-game. They have to gather them, coach the monster to prepare to fight. The Augmented reality games are already in trend and are hit. But apps like Pokemon Go are unique in that they give AR games without heavy equipment gears. The app when super hit as soon as released in the market. The users could move, wander, & play it. Today, the app has a user base of over 1.6 million people.
Game App Development Process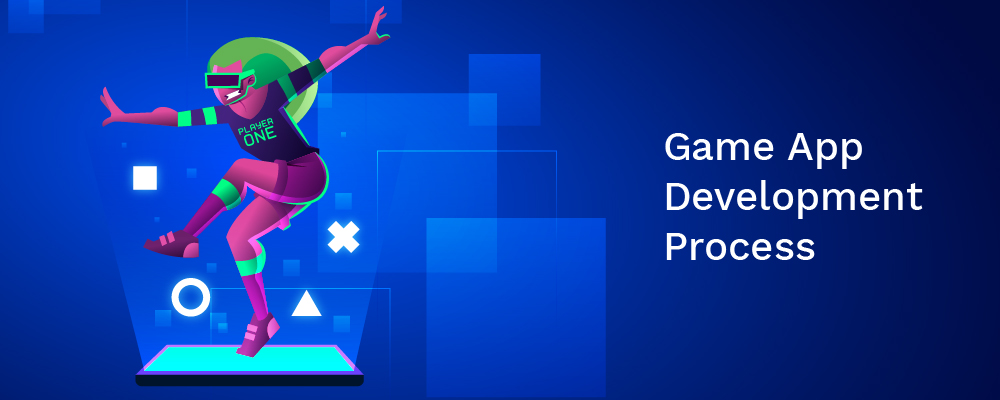 To make a gaming app like Pokemon Go is not a piece of cake. It is a very calculated approach, and one has to consider multiple factors. Let's know in 8 steps how to make a successful gaming app like Pokemon Go.
1. Game Design
To make an app like Pokemon Go or any AR app, you must have a unique concept and storyline to create a story and let the story move ahead with your game. Hence, you need to design your game. For this, you have to think about the types of levels you want in your app. What are the characters, powers, and omens? You need to consider the story, situation, and outcomes that will make the game enjoyable. But remember, you have to keep it attention-grabbing with the sequence of events.
2. Game Engine
A game engine is a gaming software that puts in place things like music, graphic, animation, codes, and systems for gaming app development. The game engine is not a necessary component in general gaming apps, but for planning to develop an app like Pokemon Go, app developers have to use the game engine. Unity engine was used in this AR app.
3. App Prototype
App prototype means the app's first glance. App Prototype is a rough sketch of how your app will appear. It involves all the screens, tap options, icons, menus, wireframes, etc. It helps you get a rough idea of what the app's base design is. You should explain to your designer how your app characters should look and what sort of display you expect & see if they meet your expectations in the prototype.
4. Geolocation Tools
Pokemon Go has a seamless GPS enabling, spot searches, and map navigation. If you want an app like Pokemon Go, you should get a license to connect your project with Google API.
5. Game Balance
Have you ever thought about why apps become famous? Why were gaming apps like PubG and Pokemon Go a super-duper hit? The main reason was the overall feel of using the app. The users could relate to it and the ambiance created around them. You should consider bringing the same kind of atmosphere to the users while they are playing the game.
There should be the right balance of the gaming app like Pokemon Go. Users playing the game should always feel excited but should not be confused by the complications.
6. Device Sensor
Suppose you are considering creating such an AR app. In that case, you obviously need to be good with sensing & direction intelligence as your characters will be visible through the mobile screens over actual locations. The sensors that are required to develop an app like one will be;
GPS identifier to know the places & help in navigation
Accelerometer to recognize the speed at which the app user is moving the smartphone
Gyroscope to ascertain device orientation in space
7. Notifications
A super important feature in any gaming app is notifications. It is a message drop-up over the mobile screen that notifies the user of the game's ongoing situation. While playing a game, the tips & directions on how to approach further in the game could appear.
The app notifications are enabled with socket notifications that allow users to play and even get notified when an online game moves. Whenever offline, push notifications could be used to keep app users involved.
8. Graphics & Sound
Today, the app user demands relatively. If your app isn't attractive in the context of animation, story, graphics, and sound, the users won't get addicted to it.
The Pokemon Go is a 3D model that adds a significant portion to the game app development cost. You can ask your mobile app development consultant what sort of assets & tools are required to create amazing themes and characters.
Gaming App Cost Estimates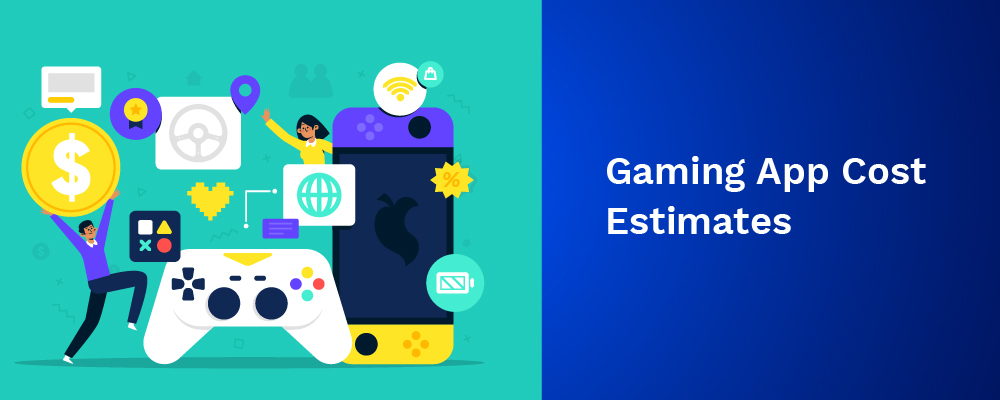 Designing
This is the central part of the game. The more appealing and engaging you want it to be, the more the cost will be. The cost of a good gaming app design such as Pokemon Go could go up to USD 55,000.
UI/UX
The designing & UI/UX have a slim line. The design is the app's overall theme & feel, whereas the UI/UX is a part of designing that deals with its functionality. The cost of an effective UI/UX could go up to USD 4,000.
Back-end/Server-side
To have a smart sensing feature and functionality like Pokemon Go, you need to have robust backend development. The approximate cost could go up to USD 65,000.
Server Expense
A good server is critical to entertain all the users at once and render them a buffer-free smooth gaming experience. Here, you can expect the cost to go up to USD 75,000.
App Testing
This is a crucial part of game app development. It's a process to identify any issues arising when the app was developed. This process costs around USD 30,000.
Animation
The animation is the soul of an AR app like Pokemon Go; therefore, you must ensure to have fantastic animation to engage your users. It is a costly portion of the game development process that could go up to USD 85,000.
Sounds
Sound/music adds volume to the gaming experience. If you add sounds like voices to characters and scenes, it would add more life to the game. You can expect the cost to go up to USD 10,000.
Support
This refers to the AI chatbot or the customer support that solves any user queries amid the game. Here the cost could be around USD 10,000.
Final Words
Today, the AR game is trending and will be highly demanded by the end of 2021. Thus, choosing to develop an AR gaming app like Pokemon Go will be lucrative for your business. And during the times when AR & VR games are becoming popular, it would be wise to invest in such apps.