In this modern era, emoji has become an enhanced way of expressing one's emotions instead of words. Humans are using over 5 million emojis daily on Facebook and Facebook messenger. Indeed, this year, as per Statista, the global emoji count is supposed to rise to 3353 to help people convey emotions through emoji. With the growing use of emoticon & emoji apps, several promising startups & entrepreneurs have shown a great interest in emoji apps.
Being a business owner, has it ever occurred to you that how hard is it to build an app? If you have decided to take this chance and develop an emoji app, then this article is for you. This article will learn to build an emoji app and how much it will cost you approximately. So, let's begin!
Why Develop An Emoji App?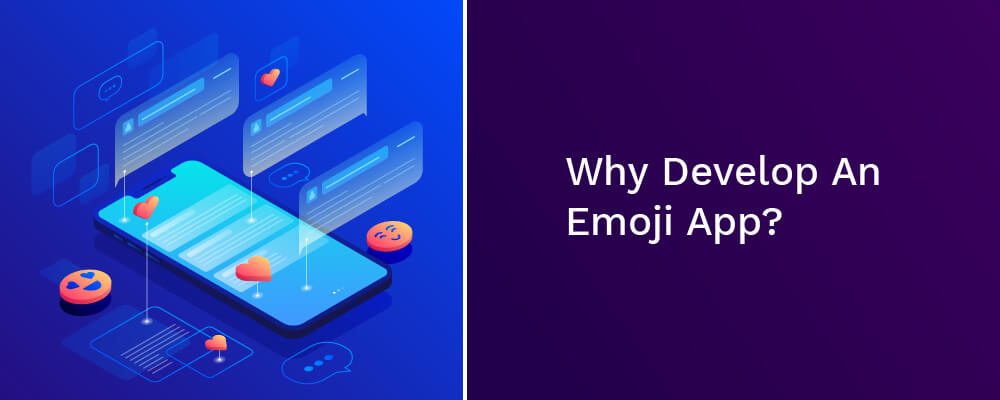 Developing an emoji app for your company will boost your brand value, provide unique services to your users, personalize the advertising, or other app monetization ways. In other terms, emojis are shifting from an entertainment tool to a successful business tool. Brands such as Dominoes and Starbucks are great examples of how emojis increased their revenues.
Dominoes joined the emoji trend in 2015, allowing pizza lovers to place an order through emojis. That sounds super cool, no? This means you don't need to type your pizza choice. Dominoes has leveraged this to keep an emotional connection with its customers.
Starbucks has unfolded an official emoji keyboard with 28 Starbucks-specific icons for all the coffee lovers, which they can share with their friends.
Like them, several other businesses have jumped on the emoji bandwagon. Therefore, if you also wish to develop a messenger app like Snapchat, you can consider adding unique features and create emoji keyboards. Now, let's move on to creating a fantastic emoji app with 4 simple steps for your iOS or Android platform.
How To Create An Emoji App For iOS/Android
Being a business owner, if you wish to know how to create an emoji keyboard app, then this part will answer your question.
#Step 1: Market Research
Just an idea is not adequate to create an app. You must recognize your target audience. Moreover, finding your current competitors is also essential to understand the needs of your potential users and know where they are lacking. The best way to know their flaws is to download the app for a particular period. Check speed, design, performance, fonts, and colors to see how you can enhance your app's features. Moreover, check how you can go beyond them in services.
You can check the Apple App Store & Google Play Store reviews and rating section as people usually express their likes/dislikes in this section.
#Step 2: Check Your Requirements
The primary thing is to assess your needs like the type of app you want, the no. of screens you want to include, any particular design you want in your app, or specific functionalities to include.
Check your requirements and document them to make it easier to share the documents with anyone. Besides this, here are sub-points if you need to help recognize your needs:
The app type, like web, native, or hybrid
Any specific requirement based on size & design for the emoji
The platform to develop your app
Clarify your needs if you want to build an MVP
#Step 3: Must-have Features
Here, you need to ensure the features you wish to add to your emoji app. To discover essential features, go through the comment section of the top emoji apps in Apple App Store/Google Play Store. Here, users share their reviews, expectations, and features they are seeking. Alongside, create a poll of features and ask your target users to share their preferences. Here's the list of features you can include in your emoji app:
Best themes
3D emojis
Animated emoticons
Customized forecasting
Easy inputs of emoticons
Gesture typing
Cloud connectivity
#Step 4: Find Trustworthy Emoji App Developer
Eventually, you have decided to work on your emoji app idea; it is time to find an expert emoji app development company. To find a pro developer, you can visit Top App Development Companies & Clutch that list experienced developers and mobile app development companies.
Review the top app developers on these websites alongside the total work experience and portfolio. Create a list of the best developers to choose from according to your project needs.
After understanding the steps, you would want to know how much it would cost you to create an emoji app. Let's check out the next section for that.
Cost To Develop An Emoji App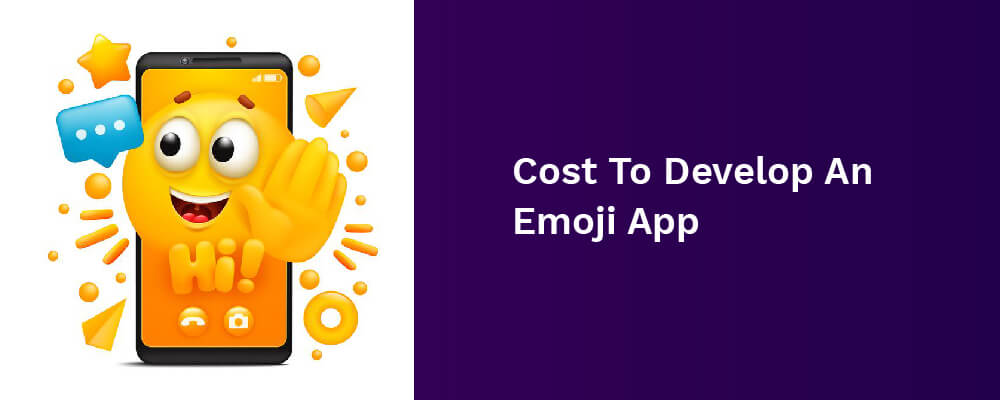 This table will give you the approximate cost to develop such an app.
| Stage | Timeline | Estimate Cost (USD) |
| --- | --- | --- |
| Planning & Prototyping | 70 to 100 hours | $4000 to $5000 |
| App Testing | 80 to 110 hours | $4000 to $6000 |
In this table, we have mentioned the cost based on app complexity. Usually, the cost of emoji app development will range from USD 30,000 to 40,000. However, the location of the app development company also influences the app development cost. For instance, in the US and Canada, the per hour cost is $100 to $250/hour, and in India, the per hour cost is $20 to $50/hour. Therefore, there's a lot to consider before making the final estimation of your app development.
Final Thoughts
In this article, we have covered the emoji app development steps and the cost of developing them. We even displayed the two examples showing their increased sales due to emoji apps. Hopefully, going through this detailed step-by-step process will help to make the right decision.
Now is the time to start working on your emoji app and make it your great income source. To discuss your app idea, you can contact our Hyperlink InfoSystem team and share your app needs.