Whether you are a mobile app expert or an entrepreneur, things can be confusing when it comes to choosing the right tech stack for your business. More advancements have led to more convenience and ease; however, it can make things overwhelming at the same time. We are talking in regards to web and mobile app framework - mean stack and mern stack.
With digital work evolving each day, we are experiencing high-level tech advancements and more consumer demands. Therefore, just having a nice mobile or web app is not sufficient. You have to be smart in choosing the right tech stack for your mobile app which is developed by a mobile app development company that aligns with your business requirements.
Picking an appropriate tech stack will impact your business's future; therefore, you must decide carefully after determining all the factors. This is why we have considered various factors and put together our thoughts for you to decide which one will be a perfect suit for your mobile app - MEAN or MERN.
Topics To Cover
Introduction to Mean Stack
Advantages of Mean Stack
Introduction to Mern Stack
Advantages of Mern Stack
Comparison between Mean Vs. Mern Stack
The Bottom Line
Introduction To Mean Stack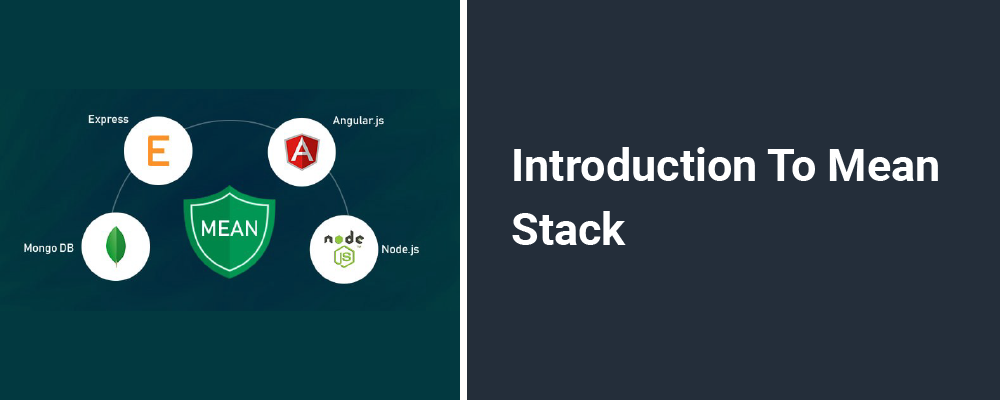 This is a free, open-source JavaScript software for making top web apps and websites. Most programmers use this tech stack for building mobile and web applications.
MEAN stands for;
MongoDB, Express.js, Angular, and Node.js.
MongoDB: This framework is used to gather the data of back-end apps.
Express.js: This back-end app operates on top of Node.JS.
AngularJS: This one lets the code run on the user browser.
NodeJS: This one performs JavaScript on the back-end web app.
This tech stack renders important tools and plugins and is beneficial for the developer community in quickly developing mobile and web applications.
Advantages Of Mean Stack
Mean stack is a cost-effective framework, which is why small and medium businesses use this tech stack.
Mean stack is easy to switch between server and client. This is a great advantage for developers for fast and easy development using JavaScript.
Moreover, it is an excellent framework for real-time apps.
Angular is an open-source JavaScript framework that renders maintenance, high speed, reusability, and testability.
This framework is also quite straightforward for amateurs to learn and master.
This tech stack includes multiple supporting libraries and reusable modules able to deliver a scalable MVP.
Introduction To Mern Stack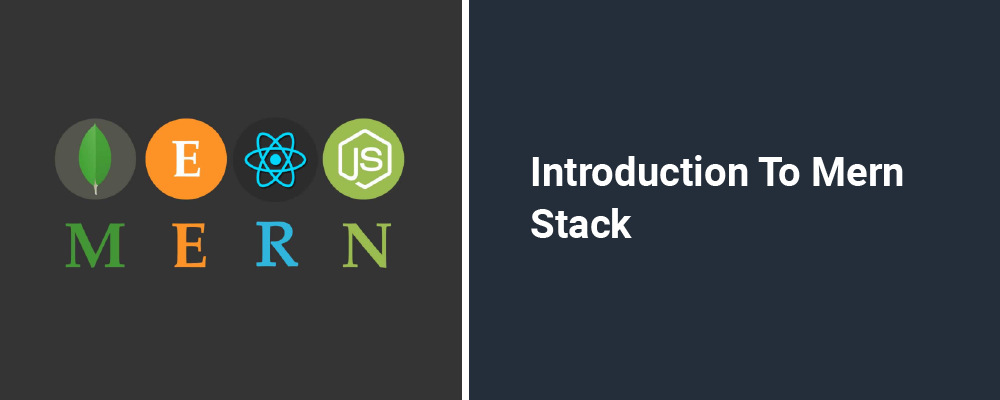 The mern stack is a JavaScript stack to offer a seamless development process.
MERN stands for;
MongoDB, React, Express, and Node.js
MongoDB: This is a No-SQL data store.
ExpressJS: A framework developed on top of Node.js to take care of its back-end structure and functionality.
React: This library helps to develop the UI components of single-page web apps.
NodeJS: It is an expert in running JavaScript.
It also empowers app developers to work on the front-end & back-end without any interruption in the process. This tech stack renders a peer-to-peer framework to developers and is getting popular quickly.
Advantages Of Mern Stack
This tech stack adapts the whole development cycle from front to back-end using JavaScript.
React library provides you access to top-notch tools for developing apps. App and web developers can freely use the library for designing their web apps.
App or web developers should be professional in JavaScript and JSON to deploy this tech stack.
Mern stack supports the MVC - Model View Controller architecture for a seamless development process.
Developers can utilize codes scripted on React on servers and browsers. This JavaScript stack provides the flexibility of creating pages on the server when needed.
Comparison Between Mean Vs. Mern Stack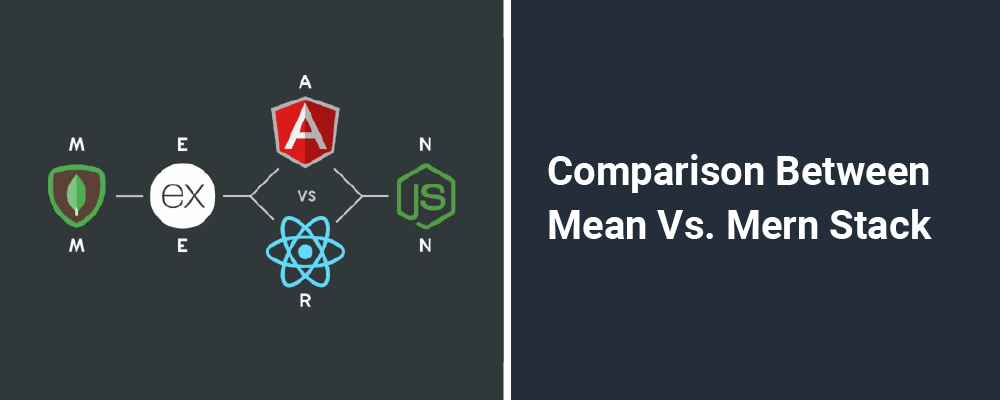 1. User Interface
Do you want a feature-rich yet simple user interface for your mobile or web app? Well, you should probably choose Mern stack then. This tech stack can create a frame and display it on the screen instantly, ensuring a smooth user experience.
2. App Testing
React, and Angular app testing experience differs quite a lot. This will definitely affect your choice between the Mern and Mean stack. With the help of a single tool called Jasmine, you can easily test an Angular app.
However, you will have to deploy several tools in React app as one tool won't do. You will need tools like Jest to test the JS code, whereas you might need a tool called Enzyme to test the elements. You will probably use several 3rd party libraries while coding your app with React framework.
3. Code Handling and Upgrading
Using Angular components, the Mean stack simplifies the code handling and upgrading. Angular can better help the model view controller (MVC) architecture being a complete and well-organized framework. While handling and upgrading the React code is difficult comparatively due to the 3rd-party libraries.
4. 3rd-party Support
This is another factor to consider while choosing between mean and mern stack. Mean uses AngularJS, which has default features to support HTTP calls and link to the back-end. Whereas, ReactJS has other libraries to have similar functionalities.
5. Big-Scale Apps
While working on an eCommerce app, the Mean stack is the most suitable option. It can work as the backbone of dynamic apps and launch a seamless approach for developing prototypes. Mean stack is highly suggested for a full-stack development framework for massive-scale app projects.
6. Productivity
The only differentiating framework between MEAN and MERN stack is Angular and React, hence comparing the two.
Angular renders more gains being a complete framework. This framework uses a command-line interface (CLI) which improves the designer's productivity. And while redesigning the code, you will find out that the Angular CLI is easier than React. React uses 3rd-party libraries, which is the reason for the lower productivity.
The Bottom Line
There is clearly a close competition between both tech stacks, making it challenging to pick one. However, after taking into account several factors of comparison, you can decide which one is a better suit for your mobile app. Every mobile app development has different requirements; you must determine which one meets your needs and delivers the best performance.