Social media has a significant impact on how businesses target & communicate with their audiences. Before social media, app development company uk had to travel to live events to find a targeted prospect group. Sadly, the average cost to attend a small business conference comes to around $1000, making it challenging for young businesses to get before their target audiences.
Social media has evolved by;
- Allowing businesses to get before their targeted group virtually.
- Changing the way businesses interact with their audience.
- Simplifying enterprises to offer value upfront before asking anything from a prospect.
- Replacing business cards by looking in your audience's feed.
The Value Of Social Media
About half of the world's population is on social media. Therefore, it's not surprising that 73% of marketers agree that social media is relatively effective in their business strategy. However, social media doesn't turn your business into an overnight success. The fact is that establishing an online presence and seeing the ROI will possibly take years. But if you use social media correctly, it can develop long-term relationships that will surpass any ads you might run.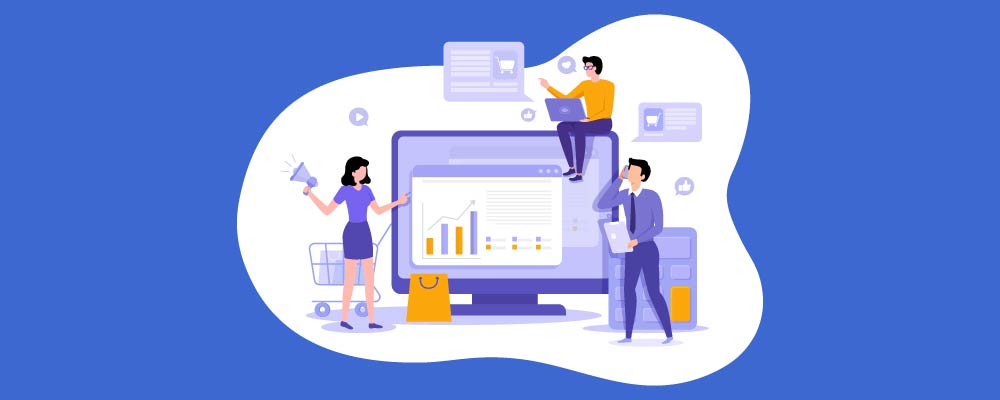 Ways In Which Social Media Impacts Your Business
This blog will highlight the impacts of social media marketing on small businesses and the world's most successful brands.
1. Allow Businesses To Become Pervasive
The average person today has about 8 social media accounts. If your brand has its presence even in some of those platforms, you will seem to exist everywhere in that person's life. You must have heard of rule 7, which states that potential buyers need to see a brand's message 7 times before purchasing. That no. is much higher in 2021 since people experience over 5000 branding messages in a day. Hence, social media is a fantastic tool to help your brand increase views & gain better brand awareness.
2. Boosts Personalization
Today's business world is majorly impacted by the level of personalization a brand can achieve. ⅓ rd of marketers assert that creating a more personalized experience is a priority. Moreover, 81% of consumers acknowledge brands that get to know them & understand when it is and isn't suitable to sell to them.
Social media allows you to slide into your prospect's daily activities silently. This helps you build a more personal interaction as you can serve them ads depending on their interests & past interactions.
Another feature that helps several businesses stand out are messenger bots. When used properly, these bots have the potential to bring customization to the next level.
3. Produces More Loyalty
Social media has had another optimistic impact on brands. It helps them achieve more loyalty. The primary way businesses can achieve this is by making their own page on social networks & stimulating interaction.
By sharing your customer's posts, social media enables you to cultivate a loyal following to see how users use the product after the sale.
Another fantastic way social media lets you build a loyal following is by making private groups. Social media already has your user's attention. It breaks down the barrier by persuading them to open an email or click a link because they're already there. The key to building a following is to engage with people in a group regularly.
4. Boosts Industry Collaboration
Social media can majorly affect businesses that count on growth through collaboration. Influencer marketing is the most common form of partnership & also super effective. 65% of marketers claim that their influencer marketing budget will rise in the coming year.
Social media is not just a platform for influencer marketing. It also allows brands to affiliate and grows their audiences by sharing a post. In the absence of social media, collaboration is much more involved & generally needs either sending out an email to a partner's list or hosting a webinar.
5. Boost Your Brand's Credibility
If someone researches your business before purchasing, one of the 1st places, they'll likely view the brand's social media to see if they have any offers to ensure that they're still active. Prospects can see your fans and likes, which boosts your business's credibility.
Social media is an excellent way to gain reviews since your users are already used to social media platforms such as Facebook. Social media even allows your brand to take control of reputation management. You can turn negative feedback into a positive one with the help of social media.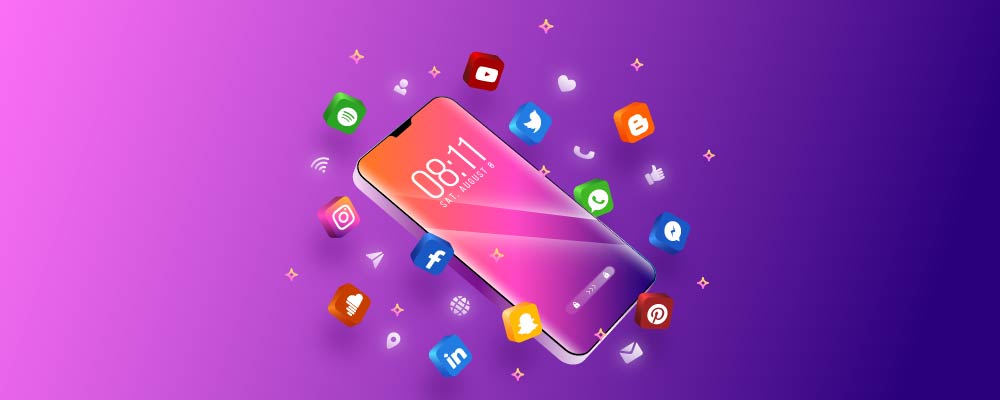 6. Increases Referrals
One of social media's most significant advantages is that it's a virtual word-of-mouth platform. A no. of businesses like Evernote and Dropbox was built on referrals. So how can you boost referrals? Begin by offering a fantastic service & make each customer a fan. If you already have an excellent product or service, you can take the benefit by running contests.
You can conduct a giveaway contest for your audience to complete a few tasks like tagging their friends and telling them to follow you back, keeping engagement levels high, and gaining referrals. In return, you can give them coupons, vouchers, or products for free.
7. Helps You Create A Personal Brand Image
Irrespective of whether your business is B2B or B2C, creating a personal brand can be valuable. Marketing experts like Rand Fishkin, Larry Kim, and Neil Patel leverage social media to grow their brand.
Experience with different content formats for each social channel and post natively to that channel. All channels do not want the same type of content. Also, all influencers are persuasive when establishing their personal brands. Ensure that you have accounts across all relevant social media platforms for your brand.
8. Helps You Measure Audience Feedback
After a new product or service launch, the first thing you want to know is how people view your new launch. It is super common to have complaints from people who don't even purchase; social media is an excellent way to begin a conversation with your audience and measure their satisfaction.
You now have several ways to how social media can impact your business's growth; it's time to apply these tips to your advantage. Try different things and experiment to know the outcomes. It won't be an overnight success, but it will be worth it.