The usage of Android applications is more than the iOS application. According to a survey, Android has an 85% market share and more than 3.04 million applications in Google Play. When it comes to creating a mobile app, the Android operating system gets all the recognition. They are user-friendly and will lead the app industry in the upcoming years. For Android applications, it requires tools and a framework. In this blog, we will talk about the trends of Android App Development in 2021.
The following list of Android App Development Trends in 2021
1) Machine Learning And Artificial Intelligence (AI)
Since cloud computing has produced a huge amount of computing intensity for each company, creating AI models that increase regular procedures or work tasks became simple. As per the survey, now modern AI accessible can improve potency by up to 40%.
The versatility of solutions is both the strength and weakness of AI evolution. You can apply them for automating various assignments, natural language processing, including image identification, or data analytics. Moreover, just the training system is computing-heavy. The present trained neural network can be organized and efficiently appropriated on smartphone devices, without utilizing the processor.
2) Android Instant Apps
Instant apps are not different in Android app development; however, they are still becoming successful. Android Instant apps generally allow users for using games or applications without downloading them on their device. They stop users from installing the app and help them to use the web fast and quickly without connecting them.
This technology helps eCommerce companies and games. Instant apps don't take more space on smart devices and decrease redundant system interference. Their vital advantages are having complete access to Android applications without installing them, stunning UI/UX design, additional storage space, and adaptability beyond all Android devices.
3) APM And EMM
Enterprise Mobile Management (EMM) and Application Performance Management (APM) are pair core of enterprise mobile app development. These technologies are used to decrease the mobile app's impotence.
With the growth of mobile app development, it has become a guarantee tester of quality for mobile apps. It does not just help with the security and safety of apps but also permits employees a productive information exchange over mobile devices.
4) Blockchain Technology
The Blockchain technology presents decentralized app development explications that raise clarity and reduces unauthorized access and intermediates using tough security protocols.
It is a classic Android app development opportunity specifically for financial sections like banks, currency exchanges, and more. A survey by PWC reveals that 84% of global companies are actively involved in Blockchain technologies.
5) Internet Of Things (IoT)
Smartphones are becoming the center apex of our daily life as they store data about contacts, meetings, emails, and more.
With the arrival of apps, smartphones have also become the top core of smart gadgets like smartwatches, smart TVs, sports bands, and other wearables. However, with decreased prices, smart devices are converting cost-effective for houses. Expected that there will be 75.44 billion associated devices globally by 2025, and cost-effectiveness is one of the operators of this android app development trend.
6) On-demand Apps
Android apps are famous for encouraging client service and experience. On-demand application is a developing app development trend and will possibly influence the android app development in 2021. These applications help in accomplishing daily duties rapidly and adequately.
On-demand apps serve many purposes like grocery, food delivery, healthcare, beauty, retail, and many others. They can evaluate the locations of users and give the required services. The clients can obtain instant help using these on-demand applications.
7) The Rise Of Chatbots
More than 50% of consumers want more do it yourself (DIY) method service agents to help in making an online purchase. And chatbots are an ideal way to reach that kind of customer relationship management.
In 2021, the integration of chatbots to mobile apps will increase from being somewhat basic to a deep level. As of now, there are around 2.5 million apps in the Google Play Store and around 1.8 million in the Apple App Store. However, you will be surprised to find out that there are just a few apps that have used chatbots to promote better UI/UX services.
For example, one of them is Starbucks. They released an app called 'My Starbucks Barista' in which you have to tell the app the type of coffee you need, and it sets the order for you. With 80% of businesses expected to use chatbots by 2021, and users acknowledging quick and accurate answers, it is a substantial business opportunity to combine a chatbot to your mobile app.
8) MotionLayout
It is a kind of layout that developers can use for treating widget animation and change in their applications. It is backward-compatible with Android 4.0 and is a component of the ConstraintLayout archives. This institution helps the development team fill the hole between compact motion handling and layout changes easily as this tool provides an improved choice of highlights.
MotionLayout not just describes developments between layouts but also allows activating every layout feature. Moreover, it permits developers to immediately display every detail inside the transition depending on a situation like a piece of touch information.
In 2021, developers will continue utilizing MotionLayout for developing interaction that uses animation for assisting users to understand objects that happen in an application and can get more helpful experience.
9) Safety And Risk Solutions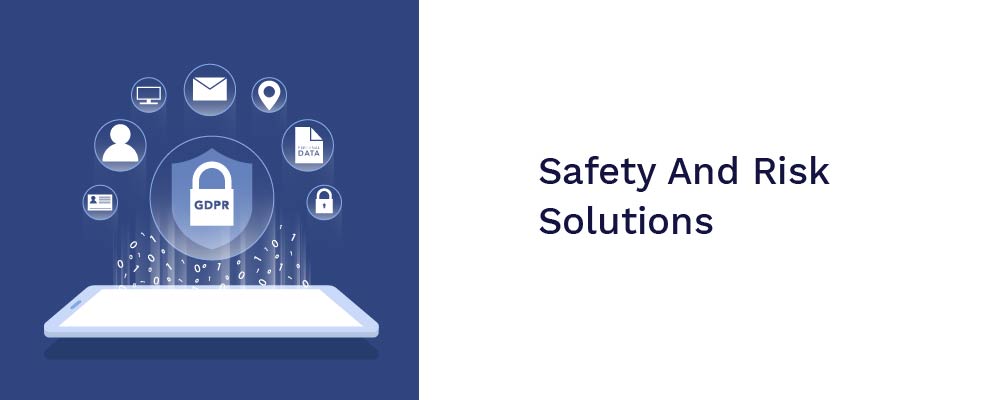 Despite having email and bank apps on their devices, users feel more comfortable when it comes to their mobile devices. Just 50% of users have any kind of certainty on their smartphones. There were more than 3.2 million wicked forms recognized by the end of the 3rd part of 2018.
Despite the poor situation of the security consciousness of users, Android is a famous business platform, combined with Google's office suite and Gmail.
Moreover, there are endless applications that are ordinarily used by organizations across the world. Henceforth, improving security and making enterprise-level tools for Android will be one of the several significant android development trends in 2021.
Final Thoughts
Choose your trends of Android Application as per your requirement.