Cloud technologies and their uses are found in several business areas. With each year passing, more & more businesses use them in their work. Cloud solutions are going to be the future and commercially successful.
Cloud migration is the process of moving apps, data, or even the entire business IT infrastructure to the remote server facilities & a virtual environment. The benefits of cloud migration are remarkable. The cloud architecture allows accepting any workload, and the simplification of including new services provides an opportunity to quickly respond to dynamic business needs.
Due to reliability & safety issues, many businesses are still delaying their cloud migration. Or else, they might not find it fruitful. Nonetheless, the world is evolving, and currently, cloud technologies are needed. This blog will shed light on the benefits and risks of cloud migration and how to avoid them.
Key Benefits of Cloud Migration
1. Affordability
Moving to the cloud is cost-effective for businesses. Cloud migration can help companies save tons of money, especially in the long-run. Whereas, with on-premise hardware, you have no advance investment with the cloud.
Moreover, the energy expenses for maintaining the systems become affordable. Also, you don't need to pay someone for preserving your hardware since your cloud provider does everything. You only pay for what you use and not more than that.
2. Scalability
You might encounter capacity issues when using the on-premise infrastructure. But with cloud tech, you can eradicate capacity issues. Cloud service providers offer companies with on-demand capacity using a pay-as-you-go model. Therefore, no seasonality or development will jeopardize upending your operation.
3. Improved Security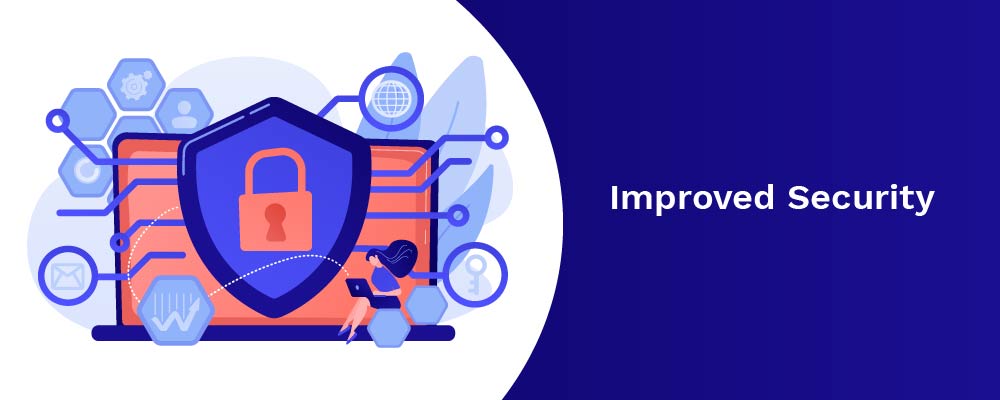 Improved security is one of the pros of cloud migration. Cloud service providers ensure to preserve the most accurate security measures for their customers. They give priority to cybersecurity first, starting from genuine digital protections to high-end physical ones. The top cloud providers worldwide secure their data. They can deploy the best cybersecurity experts, which helps them boost their knowledge of improving their security practices continually & provides a safe space for their customer data.
4. More Employee Flexibility
The cloud helps you attract & retain your employees, offering them enhanced flexibility. Several employees want the capacity for traveling & working remotely rather than working 9-5 in the workspaces, and all that is feasible with cloud tech.
As long as your employees have an active web connection & a device, they can work using the cloud's improved collaboration capacity.
5. Advanced Collaboration
Collaboration means efficiency and competitiveness these days. Businesses can adopt many technologies for boosting their collaboration, and the cloud is one of such technologies. Staff can access files & documents simultaneously & update them in real-time.
6. Disaster Recovery
Cloud tech allows businesses to back-up their data. Some professionals say that cloud back-ups are safer than internal back-ups. Cloud-based back-ups can save your data safely in high-end data centers run by the tech giants worldwide. These businesses have many teams working 24/7 to protect your data.
With secured data, you won't encounter data loss. If your system gets destroyed due to natural hazards, a cloud-based back-up will help in your disaster recovery.
Risks & Solutions in Cloud Migration
1. Incompatibility of the Existing Architecture
Several businesses find that their current IT architecture's intricate nature is one of the main risks they face during cloud migration. It lessens their migration speed as they require to find individuals with relevant IT skills, making the entire architecture accurate for the cloud at the needed pace.
Solution
To prepare the architecture for cloud migration, you should recruit a team of IT professionals that will fix tech debt, prepare all-inclusive documentation, review the legacy architecture, and measure independent parts.
2. Extra Latency
This is one of the most underrated risks of cloud migration. This can occur when you access apps, databases, and services in the cloud. If you have apps developed by top app development companies in uk 2021 or top software companies that require prompt responses, delays in some seconds can create significant damage to your business.
Solution
To avoid the latency issues, you should first understand its causes: misconfigured Quality of Service (QoS) & the geographical distance between client devices & servers. Several ways to solve latency issues are:
- Divide traffic flows
- Enhance & localize the network
- Develop multi-cloud connectivity
- Offload the internet at the end
- Connect with business partners for online businesses/data exchanges.
3. Complexity Around Security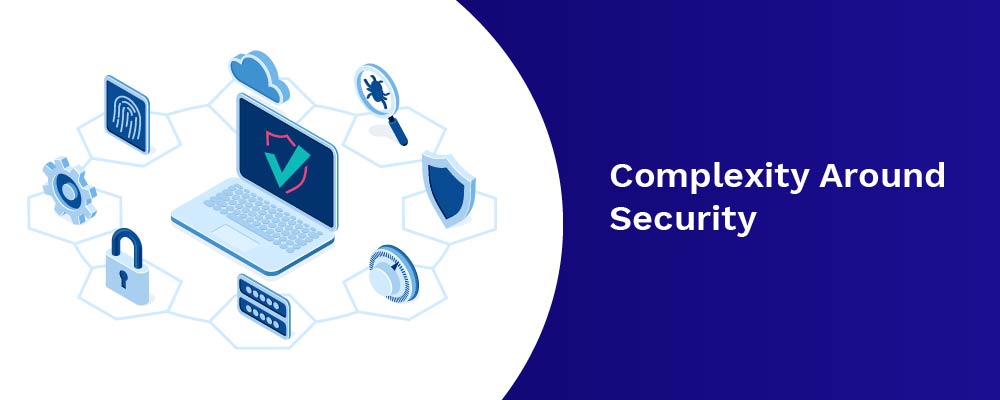 As per research, the complexity around security is the significant cloud migration risk that most businesses experience, followed by pricing & legacy infrastructure.
Moving data to the cloud brings several security risks like accidental errors, insider threats, misconfigured servers, external attacks, malware, issues on the cloud provider's end, compliance breaches, contractual breaches, insecure APIs, etc.
Solution
Top cloud service providers like Azure and AWS offer security. They ensure to secure your physical assets from unauthorized access. Most cloud vendors have a great portfolio of compliance services infusing CJIS, DISA, HIPAA, FIPS, ITAR, etc. They invest much in security for protecting client data from cyber threats.
4. Insufficiency of Control & Visibility
Visibility in the public cloud is of significant risk in cloud migration. It affects network & app functionality. If you rely on your on-premise data centers, take complete control over your resources, infusing data centers, physical hosts, and networks.
But when transferring to external cloud services, the responsibility for some policies moves to cloud service providers based on the service type. As a result, the business needs visibility into public cloud workloads.
Solution
Today, many tools can help you in the app development & network performance supervision. 3rd party security vendors & cloud service providers offer several solutions for that. Below are some demands for efficient supervision tools:
- Strong analytics
- A steep learning curve
- Automatic response to a few kinds of threats & alerts
- Scopes for configuring various alerts
- Basic monitoring capacities with no need for manual configuration
The Bottom Line
Every business focuses on cost optimization, infusing its IT segment also. The decline in the business's operational expenditure is the main advantage of cloud migration. Nonetheless, several companies still avoid this migration process as it sometimes seems time-taking, risky, and challenging.
Even though cloud migration requires some effort & resources, avoiding this procedure could be a drawback for your business compared to your competitors.