A mobile app with incredible features can do wonders for your organization, especially when it concerns internal communication. Internal communications apps can provide convenience to your employees from top to bottom level management. Offering ease in workflows will positively impact productivity leading to enhancing operations and better revenues. Now you can see how everything is connected!
Are you already prepared to build one such app for your enterprise? Okay, but you must be wondering what features to include in your employee mobile app. Well, that's what this blog is exactly for! We have compiled a list of 10 features to implement in your internal communications mobile app development to improve employees' lives working in your organization, in turn benefitting your business.
Top 10 Features To Incorporate In Your Organization's Internal Communications App
1. Push Notifications
This is undoubtedly the most crucial feature to incorporate in your business's internal app. It's the quickest way to send real-time info to your employees, especially for time-critical declarations.
Push notifications are a great way to communicate with the service workers of your company who do not have a desk job. For instance, construction industries have several employees or laborers, who don't have the organization's email address, so push notifications are the only feasible way to connect with employees.
2. Training Employees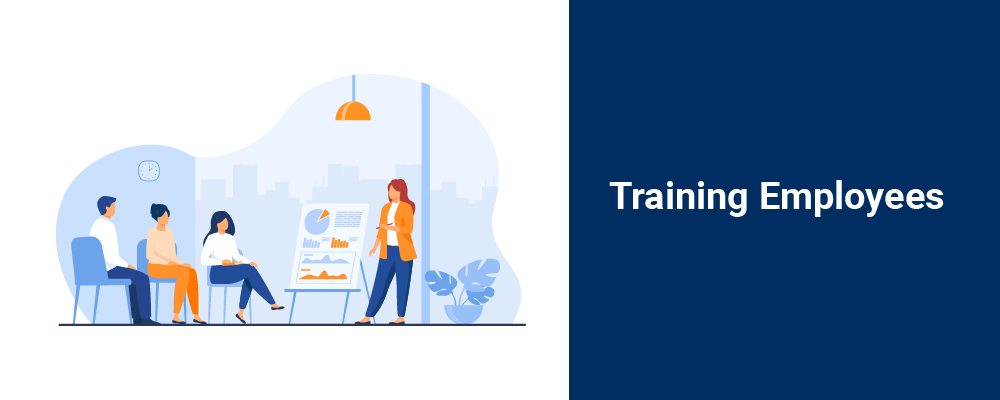 A mobile app is the best way to train the new employees who have recently joined your company. You can also use the internal communications app to share videos and other essential training info with new recruits.
You can use backend analytics to supervise the employee's training process. The training process is one of the most crucial stages as it determines your employee's performance later, so it's better not to neglect it.
Moreover, smooth and effective training can lead to better employee efficiency and employee engagement as well.
3. Employee Self-Service
It becomes unproductive for the HR staff and employees both to contact them for crucial company info as they can be contacted only during HR business hours. Thus, people end up wasting precious time getting in touch with HR personnel. Therefore, employee self-service can help HR personnel reduce their burden by 40 to 60 percent.
4. Safety Protocols
Employee mobile apps make it easier for businesses to gather incident reports and keep a close look at the information needed for safety training. The safety manuals, policies, and employee handbook can be opened within the app. Therefore, a field service worker can also use the app to revive the safety norms before performing specific tasks.
5. Latest News & Declarations
The internal communications app serves as a hub for all business news and crucial declarations. This is more effective than writing emails, posting on social media, sending memos, etc.
The best part is that your employees can access it from anywhere; as they are already using mobile phones, they can easily use their smartphone app to read the latest news about your organization.
6. Employee Register
Having an employee registry adds a great convenience for your employees to interact with one another. It also removes the need to connect with the operator, making the whole process seamless.
If someone needs the email address, mobile number, or co-worker's office location, they can find it in the mobile registry within seconds. Moreover, you don't need to fill the registry with abundant information; you can keep it minimal. You can think of adding a picture, birthday, work anniversary, etc., to help establish a collective sense and build a solid culture in your company.
7. Employee Surveys And Reviews
You can use your internal communications app to gather polls, reviews, and surveys from your staff. Your business will benefit in various ways by including this feature.
As per sources, staff members who feel noticed & heard are 4.6 times more likely to perform their best. Providing them input and empowering them will boost their productivity in great ways.
Moreover, collecting reviews gives management useful information in the work environment. It gives you an insight into where you are doing great and where your business needs improvement. You can even engage your employees by giving them a chance to have their say.
8. Staff Community Space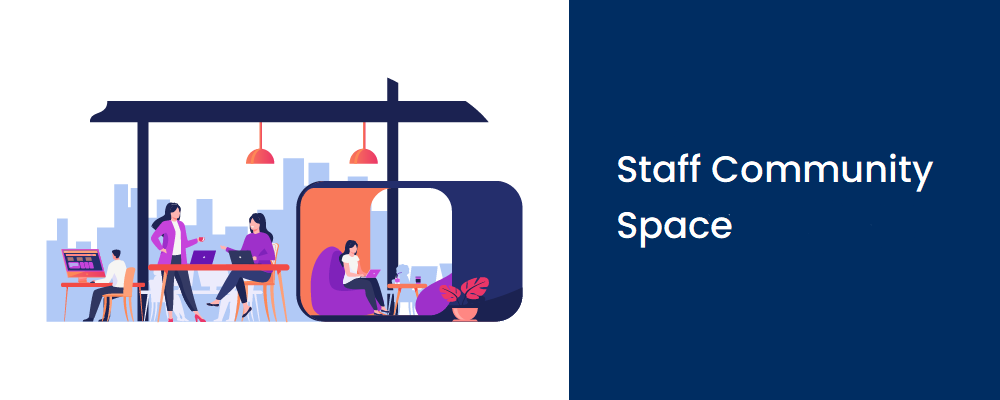 This is another great space to establish connections and relationships within the organization's workplace. It's not exactly a formal setting; you employees can interact with one another even about non-work stuff. You can consider it like your break room but in a mobile app.
According to sources, only 56 percent of the field workers feel connected with other employees. Hence, a community space is what brings all to one place to connect and get along with one another. It basically works like social media for your business.
9. Company Calendar
An internal communication app is the best way to handle organizational events such as trade shows, annual galas, webinar sessions, and other such vital dates that can be managed from the app.
Your employees can use this employee app calendar to sync the info with 3rd-party calendars on their phones. Moreover, you can blend this feature with notifications to send alerts before the event.
10. GPS Navigation
This one is a great feature for businesses situated in multiple places. Moreover, this feature also works well for service workers working at numerous sites. GPS navigation and Maps can help them precisely where they need to go.
You can also use this feature to send users a notification while entering a particular GPS location. For instance, when an on-site worker reports to a job site that you have incorporated into the app, you can send them instructions and a reminder as well.
The Endnote
With all these fantastic features in place, imagine what not an employee mobile app could do for your organization. Hopefully, this blog inspired you to build an internal communications app by top app developers for your android app agency and pave your path towards success.