The world has become a small globe; making money has become super easy in several ways, including cryptocurrencies. Let's talk about the most talked bitcoins and how it has played an enormous role in today's market. With bitcoins' growing demand, mobile app developers in 2016 founded Crypto.com as one of the most famous payments and cryptocurrency platforms, turning its dream of 'cryptocurrency in every wallet' into reality. With more than 10M active users on its platform, Crypto.com offers a strong alternative to conventional financing derivatives, aiming to fasten the world's transition to cryptocurrency.
Crypto.com provides a mobile app and an Exchange through the desktop. With this app, you can buy, sell, store, transfer over 90 cryptocurrencies with 24 fiat currencies, make payments, and provide low trading fees on crypto.com. This includes Bitcoin. Litecoin, Ethereum app development, and many other famous cryptocurrencies.
Here are some of the remarkable features of the platform:
Buy & sell crypto
Send funds to other Crypto.com users
Included crypto wallet
Staking platform - earn interest
Visa card
You can purchase these cryptocurrencies with a local currency such as EUR, USD, or GBP. But you can even do exchanges. Crypto.com has made it easy, simple, and quicker to do so.
Crypto.com has launched some of the top features such as DeFiWallet, Crypto.com Visa Cards, and Exchange App in its latest developments. The app is available on the Play Store and Apple Store.
Get Set Go With Crypto.com App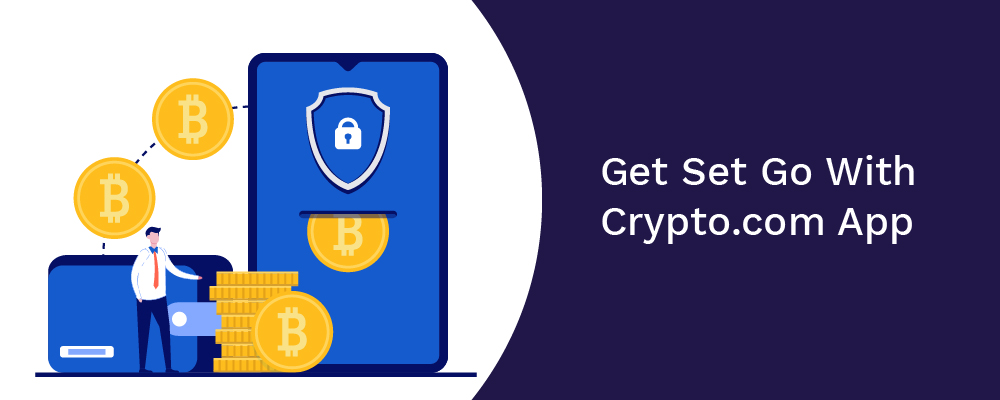 The crypto.com app is becoming a one-stop solution for the most famous cryptocurrencies. This is the pioneering payment & cryptocurrency platform. You can buy & sell eight fiats and over 90 cryptocurrencies like Ethereum, Bitcoin, and Litecoin with a debit card, credit card, crypto, or fiat at actual cost.
Some of the features in this app are below;
1. Buy Or Sell Over 80 Cryptocurrencies
This is the best place to buy or sell more than 80 cryptocurrencies at an actual cost securely. You can purchase crypto using a fiat wallet, debit, or credit card or at the best price with the Crypto.com app.
2. Withdraw Or Deposit Cryptocurrency To/From The Crypto.com App
This app makes withdrawing and depositing cryptocurrency easier so far. It gives you an option to transfer crypto from the crypto.com environment to any outer address by paying a small fee.
3. Send Cryptocurrency To Buddies Through "Pay Your Friends" Feature
You can even send money to other Crypto.com app users without any charges with the app. The "Pay Your Friends" feature of this app allows you to transfer cryptocurrency to your buddies. This feature empowers you to transfer cryptocurrency to your contacts promptly for free.
4. Track Over 200 Coins At Your Fingertips
You can supervise 200 coins with a cryptocurrency price tracker. This app contains a dedicated tracking section that updates the volumes, prices, % change, market cap, and more. You can even build your portfolio of coins to track crypto, with % movement alert or target price alert.
5. Purchase Gift Cards
Can you purchase gift cards for family & friends with the Crypto.com app? Yes, you can purchase gift cards to popular restaurants, stores, etc., globally with discounts. This app offers famous brands covering the following categories;
Hotel
Airlines
Games
Entertainment
Fashion
Food & Beverage
General Retail
Education
Financial Services
Taxi
Telecommunication
Grocery
Fuel
Transportation
6. Most Secure Crypto Wallet App
Looking at the security protocols, we can say that this app is a safe platform. You can look at the affiliation between Crypto.com and Ledger and Visa to indicate their commitment to providing their app users a top-notch service.
7. Deposit Crypto, Get A Quick Crypto Loan
This app helps you get credit straight to your crypto wallet by paying whenever you want without any stated deadlines. It provides $5k credit in PAX/TUSD/USDC/USDT on every $10k deposit over BTC, ETH, CRO, XLM, LTC, XRP, EOP as crypto loans.
8. Supported Cryptocurrencies
This is one of the best crypto wallet apps that support more than 90 famous cryptocurrencies worldwide.
Bitcoin (BTC)
Stellar (XML)
Ethereum (ETH)
Crypto.com Coin (CRO)
Tether (USDT)
ChainLink (LINK)
Ripple (XRP)
Basic Attention Token (BAT)
ATOM
Dai (DAI)
MCO and more
9. Fiat Currencies
Canadian Dollar
US Dollar
Australian Dollar
New Zealand Dollar
Singapore Dollar
Euro
Swiss Franc
South African Rand
Pound Sterling
Japanese Yen and more
10. Payment Methods
The payment modes accepted by Crypto.com are;
Credit card
PayPal
Cryptocurrency
TransferWise
SEPA
11. Supported Nations
Crypto.com is available worldwide, even though some functions of this platform might be limited to specific locations. In this review, let's explore the nations that support the Crypto.com wallet app.
US
UK
France
Italy
Germany
Netherlands
Spain
Finland
Switzerland
Portugal & more
Pros And Cons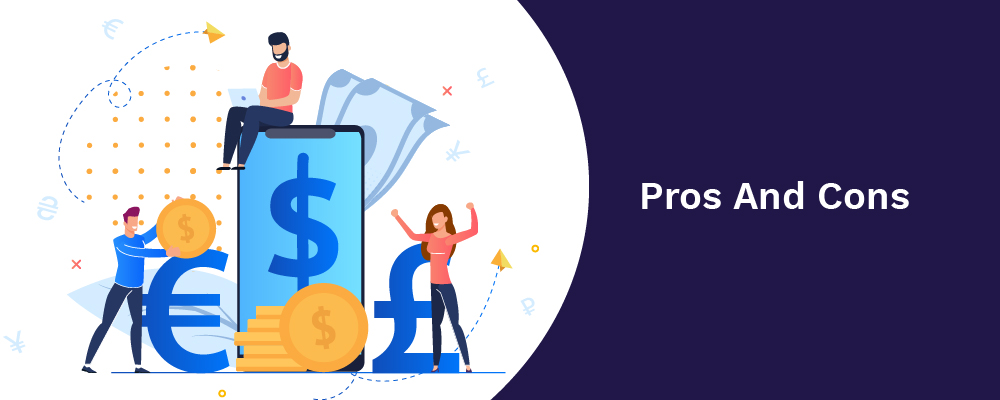 Pros
Earn up to 6.5% per annum on your crypto; 12% per annum on stable coins.
Receive a Metal Visa Card up to 8% Rewards back.
Buy or sell over 80 cryptocurrencies at true cost.
App users can trade on crypto.com exchange promptly.
Deposit crypto, receive a prompt loan.
A Complete crypto platform.
Ability to buy and sell crypto using fiat, debit or credit card, or cryptocurrency.
Reliable and organized platform.
Beginner-friendly.
Low fees.
Available on iOS & Android.
Cons
This isn't a credit card, but a VISA Debit card.
In-app live support has room for improvement.
Final Thoughts
This is the most secure crypto wallet app(https://www.hyperlinkinfosystem.com/cost-of-bitcoin-wallet-app-development) that allows you to purchase Bitcoin and other cryptocurrencies at the actual exchange rate without paying any fees. This makes crypto.com one of the most affordable spots to buying Bitcoin in the EU, US, UK, Singapore, and Canada. The app has a straightforward UI, easy navigation, even for crypto beginners who use cryptocurrency to purchase things.
The Crypto.com app is the simplest way to send, receive, buy, pay, exchange, and spend cryptocurrencies via Crypto.com. This wallet app allows you to deposit cryptocurrencies for free, enables free crypto to crypto exchange, and supports free transfers to the crypto.com wallet. You can install this app, register for an account in minutes, and start earning up to 6.5% per annum on your crypto.