In today's times, delivering an excellent user experience is a task that is most expected from the users. The same applies to mobile apps and websites. A mobile app designed without focusing on user experience is like a smartphone without apps, which is devoid of life. Hence, it is crucial to keep yourself constantly updated about the latest trends on UX.
The UX is about the user's experience when he/she uses a mobile app or a website. If the navigation is attractive and smooth, they will use it repeatedly and spend more time on it, and they will recommend your app to more people.
However, it's not adequate to develop a website only keeping the user experience in mind; you must stay up-to-date with the newest trends in the market as they keep changing from time to time as per user needs.
Moreover, you should also make sure your website or app loads quickly, or else users will abandon your app. The standing loading time is between 3-5 seconds, after which they will feel frustrated as Gen Zs want everything quick and advanced.
2021's Latest Trends In UX Designs
Below are a few trends that will lead to an exceptional app developed by iPhone and Android app developers; let's take into account these trends.
1. Virtual User Interface (UI)
Virtual assistants are quite trending these days, and the fact is that voice assistants are here to stay for a long time. It should be noted that these assistants are super handy to the users, especially when they are driving, cooking, or working, which helps them do tasks even when they are performing other actions. Apart from enhancing user experience, they are also beneficial for people having accessibility issues.
2. Small Interactions
Microinteractions are like a tweet or a like done through a single click. They serve as a point of interaction between user and app, making it appealing. These interactions should be unique and have sound, colors, or animations making them more dynamic and satisfying the users, increasing the chances of potential users, and promoting a current image.
3. Minimal Effect
Our mobile app is filled with spam, notifications, and pop-ups. App users already have plenty of information, and thus, they prefer simple and more neat designs.
UX design picks formations, proportions, and colors to create attractively pleasing and neat experiences facilitating usability. However, featuring the top qualities of a product and communicating the emotions in the right way is the top priority.
4. Augmented & Virtual Reality (AR & VR)
AR and VR do not simply apply to games, as it has reached various fields such as eCommerce, education, healthcare, fitness, and a lot more. AR and VR trends are gaining momentum with their presence on all devices with different themes. These trends offer an immersive experience to the users and help them connect well with them, enhancing usability and delivering an unforgettable experience.
5. UX Content
Like UX design, it's also essential to take care of the content. If you don't look after the content, it will communicate a cold and unreliable tone to the audience, which won't benefit you as your consumers will lose trust in your brand.
The length of the content doesn't matter; what matters is the quality and the value that lies in it. You can build a pleasant UX with brief messages and direct headlines to help the audience know how you can provide them value.
6. Mobile-Friendly Interface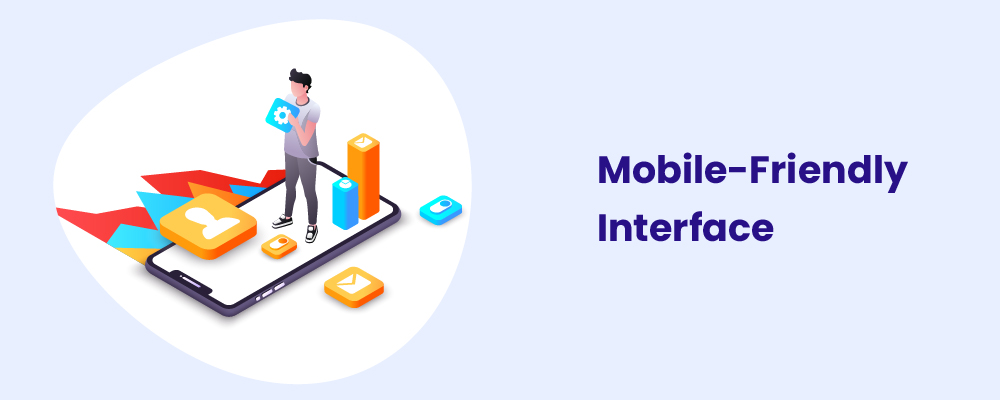 Even if you are building a website, you must prioritize it for mobile-first because maximum traffic comes from mobiles. For instance, we use our phones to book tickets, reserve a diner, find the closest shopping mall, etc. Therefore, you must ensure your website renders an awesome interface even when used from phones. Responsive UX has become a significant trend and is an excellent way to enhance user experience.
7. Ethical UX
Today, users are more conscious than before about the sustainability and ethics that a product entails. UX design shows your product's ethics by displaying how your product is made, or service is performed. Hence, it is essential to consider this aspect: users today value ethics more than they value price. For example, if your product is pricey, it's okay, but it's not if it is made from animals.
8. Artificial Intelligence
People are encouraged to invest more time in mobile apps and websites if they are eager or bring a sense of emotion. To achieve this, most development processes are implementing elements of ML and AI. The AI-based mobile app will make the UI more user-friendly with more personalization, such as Amazon Prime or Hotstar.
9. Font
Font can make your information look better and organized. Moreover, it can make it speak to the users. For example, using a fancy font for your fashion brand, sophisticated and professional for corporate, and fun-loving for a bakery store.
Font design steals the show and becomes a design element itself with super large fonts that consume a primary position on the web, making your website look fresh.
10. Visual Elements & Illustrations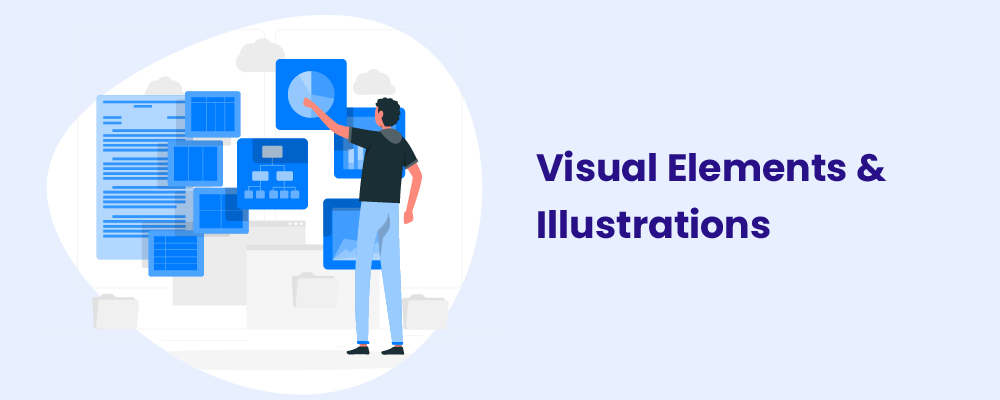 Visual elements are becoming more sophisticated and less generalized. Animations and 3D elements bring your mobile apps to life, making it easier for users to understand things.
UX experts incorporate these elements to gain interest and infuse brand personality. Complex animations make your UI more compelling by diminishing the boundaries between real and digital experience.
Final Words
These UX trends are a way to resonate with users in the online world. They are not just focusing on deals these days but are seeking unique ways to connect with your apps. However, you must incorporate these trends in your app depending on your app type to gain better results. If you are looking for professional help, get in touch with our app development team from mobile app development agency and share your unique ideas to help you build a mobile app with awesome UX.