The uber digital world we live in today has taken everything and turned it into a mobile app. In this super busy life, it can get tough to give time to your partner. But don't worry, here are some apps to save your relationship. This article has compiled a list of the best apps for couples by top app development companies 2021 that are used and suggested by couples across the globe.
Relationships need constant efforts from both ends. Your work doesn't end by asking someone on a date or saying, "I do." There needs a connection, a touch between the couples, required to keep up the spark. There are several apps like Tinder, and millions began their relationship using that app. So why not use another app for building relationships and give it a boost!
Several apps are available to maintain or enhance your relationship. After studying the market, we have compiled a list of the top 12 apps that can be very helpful in various ways. We have segmented the list into 3 parts;
Apps for Married couples - This part is more ideal for married people and revolves around finance and family-friendly activity apps, amongst others.
Apps for Couples - This part includes apps that anyone can utilize, whether they are dating or are already married.
Apps for Long Distance Relationship Partners - This part includes the apps that will help those who live in different cities or countries.
Without further delay, let's begin!
Top 5 Apps For Married Couples
1. Honeydue - Best Finance App for Couples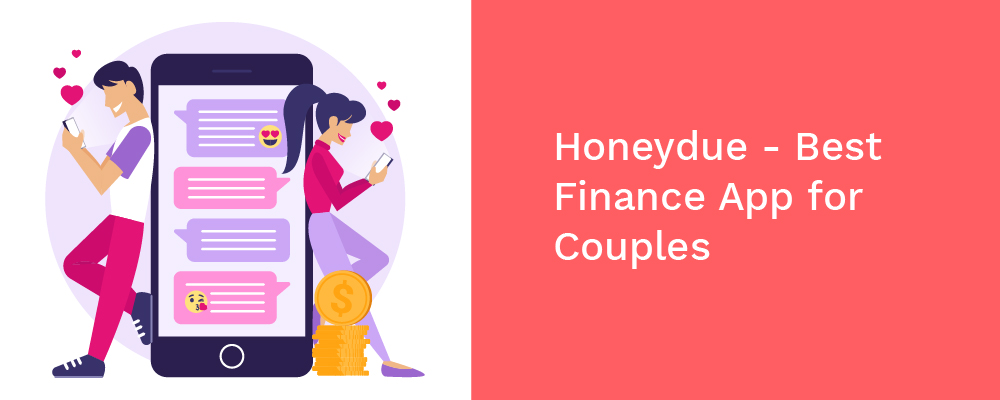 This app is featured by Forbes & Apple in many categories. Honeydue is the best finance app and does precisely what the name suggests. It helps users to track their finances, verify their spellings, budget, and pay for their partner when required.
Key Features:
Create monthly limits & categories for all expenditures.
Sends emoticons to motivate or demotivate your partner's spending habits.
Receive reminders for bill payments.
Touch ID, SSL/TLS, passcode, and multi-factor authentication to guarantee the complete security of banking information.
2. Winnie - Activities App For Married Couples With Kids
If a couple has kids, both require some activities to do jointly as a family. In busy lives today, that can be pretty challenging to find activities around. Winnie is an app for wedded couples to help them get advice on parenting & even find activities near them that are suitable for their kids.
Key Features:
Discover family-friendly places closeby like restaurants, local parks, and other places.
Find kid-friendly activities nearby.
Receive advice on pregnancy.
3. Raft - Best Couple & Family Calendar App
This app is fantastic for people willing to share their calendars with their family or friends. This app aims to check each other's schedules & make sure that users find a free slot mutually to get time to be close.
Key Features:
Like or comment on one another's plans.
Chat directly in the events.
Connect with family, partner, or friends.
Personalize events with pictures, emojis, stickers, and GiFs.
4. Spark Now - Best App To Rekindle The Spark
Wedded couples often go through rough times where they struggle to understand one another or fail to meet each other's expectations. This app helps them bring back that spark into their relationship. It aims to resolve relationship struggles & communication problems.
Key Features:
Users can customize goal reminders for multiple categories like cooking, date night, surprises, intimacy, and other household chores.
Set various importance levels for every reminder, repetition of each activity & days of the week.
5. Lasting - Best Marriage Counselling App for Couples
Wedded couples facing some issues in their marriage can use this app to guarantee a healthy relationship. This app offers counseling sessions to their phones and creates a stronger bond.
Key Features:
Sharing & comparing sessions with partners.
Sessions for couples on different topics include communication, parenthood, conflicts, career, sex, emotional connection, and money.
Several marriage health assessments.
Top 3 Apps For Couples
1. Between - Best Communication App for Couples
This app now has over 10 million installs on Play Store and offers a unique privilege allowing people to interact privately and romantically with their partners.
Key Features:
It saves your videos, photos, and notes easily.
Save special days & schedules using the in-built calendar, and check your partner's schedule.
2. Date Night - Date Ideas App For Couples
It can be hard to have a unique idea for a date night. This app enables people to find the perfect date night idea no matter where they are.
Key Features:
Users can filter ideas by category to get the most appropriate ideas for their date night.
Users can create curated lists and go through lists made by other users.
3. Kindu - Best Romantic App For Couples
Kindu is an app that aims to get people closer through technology. This app provides an opportunity to explore intimate desires through different activities, endless romantic date ideas, and much more.
Key Features:
In-app purchases to access wildly adventurous & delayed-free content in the app.
Favorite option to bookmark your favorite ideas.
Top 4 Apps For Long Distance Relationship Couples
1. Lovedays - Days Counter & Widget App for Couples
Distance makes love stronger. At times, you need a few reminders to make sure that the heart does not forget or become anxious due to the distance. This app keeps counting the days the couple has been together and can remind them of important dates and anniversaries.
Key Features:
The D-day counter can be used to see how long they have been with one another.
It can be used to calculate an important date or the couple's next meet.
2. Rave - Best App For Watching Videos Together
Couples in the distance can also watch Netflix together. This app allows users to stream videos with whoever they want. Users can converse underneath their streaming videos and feel like they are viewing them together.
Key Features:
Upload videos to Google Drive or Dropbox for watching together.
Connect with speaks & sync immediately.
Enables users to create their music mashup by using RaveDJ
3. Happy Couple - Best Relationship Game App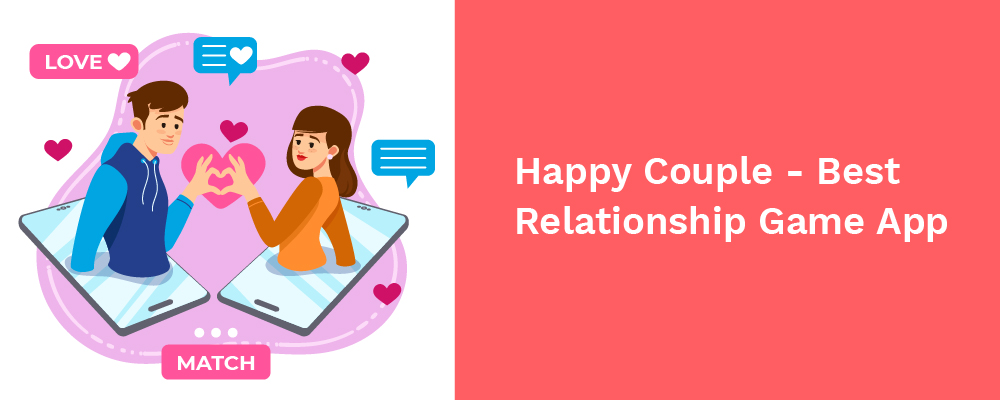 It's a gaming app helping users to know their partners better to strengthen their relationships. By answering just five brief questions, users can find out everything about their partners.
Key Features:
By gaining points, users can move forward & unlock new questions or challenges.
It is an ideal app for all couples, whether it is married with kids, long-distance, LGBTQ, or others.
Daily tips and tailored challenges to help users enhance their relationship & make it more intimate.
4. Loklok - Cute App For Couples
This app allows users to share access to their mobile's lock screen to anyone else they want. It replaces the screen with a shared whiteboard and uses it to send texts or upload cute photos on the lock screen.
Key Features:
App users can share their lock screen access with only one individual or create a group.
The designs can be shared straight to social media.
Final Thoughts
These 12 apps are the best ones for married couples, live-in relationships, and long-distance couples. These apps help improve their relationship and make their journey enjoyable. These apps are widely used by couples globally. These days, investors are investing more funds, so if you want to create a relationship improvement app, feel free to get in touch with our team.