Mobile apps have provided us with fantastic apps, and with that also supporting apps. For instance, the Instagram app everyone is familiar with. We have also got incredible photo editing apps to modify our pictures to make us look the best and upload them on Instagram. So, we have supporting apps as well. Ain't that awesome!
Instagram recently launched an Instagram Reel feature that became a super-duper hit. Since TikTok, Instagram Reels have taken off really fast. This platform is used to create amazing videos that attract audiences. Additionally, influencers can use this platform to generate income by creating fantastic content via videos.
To make fantastic reels on Instagram, with a unique concept, the secret ingredient is the top-notch video editing app to combine your video with great audio and visual effects. And since there are plenty of video editing apps out there, we don't want you to waste your precious time searching for the best ones. So instead, look at this list of top 7 video editing apps to create top-class Insta Reels.
Top 7 Video Editing Apps For Marvellous Effects
Here we are with our top list of world-class video editing apps by top app development companies to create the most stunning videos of all time.
1 InShot Video Editor
This is the top video and photo editor app that has the aspect ratio feature to change the ratio of your video as you want, such as sharing as a Facebook post, Insta reel, feed, etc.
It can also make the background blur as per your adjustments, highlighting the borders with the frames within the app. InShot app is developed keeping in mind the amateurs unaware of video editing to save their time.
Key Features:
InShot allows you to trim the videos, add visual effects, emojis, stickers, modify them with filters, and add transitions.
It is present on both Android and iOS.
The app has a music section at the bottom to extract sound from the recorded voice, video, or downloaded track.
2. Wondershare FilmoraGo
This video editing app has a straightforward UI and thousands of features to edit the videos.
For Insta reels, this app includes a voice-over feature, with several other sound effects, royalty-free music, and eliminates noise.
Key Features:
It is present on Android and iOS platforms but works on desktops only.
It is totally free to use, but there are several pro features that you need to pay for.
You can modify videos with picture-in-picture effects, slowing or fastening their speed.
You can create stunning videos with animated stickers, cool fonts, text overlays, video splitting, and much more.
3. VideoShow
VideoShow is a diverse video editing app we have on our list for creating first-class videos. This is exclusively made for Insta reels and other brief videos. It has over 50 beautiful themes to turn your video into music videos, funny videos, slideshows, and vlogs.
Key Features:
It is present on iOS and Android platforms.
It is free to use, but you still need to pay to remove the watermark.
You can mesh video clips and edit them with stickers, filters, and overlay texts.
This app has a great audio effect collection; you can even add your music, improve the voice & modify the audio speed.
4. WeVideo - Movie and Video Editor App
This is another top editing app offering great features. This app is created to deliver a lively video editing experience with fantastic features such as using cloud storage to back up your videos.
This app has a green screen effect providing all the typical features, adjusting the pace and video quality, trimming videos, adding effects, filters, and text overlays.
Key Features:
It provides motion titles and turns the video into 4000 resolution.
It is present on Android, iOS, and macOS.
It's totally free to use.
WeVideo has a library chock full of stock music, pictures, and videos.
5. iMovie
This fantastic app modifies your videos with a green screen effect and uses appealing video templates exclusively tailored for Insta reels. With this app, you can change it with one-tap tools, making the editing process super easy.
Key Features:
It's absolutely free to use.
It is present on macOS and iOS platforms.
iMovie has a default recorder with an editor, animated titles, and sample video themes.
6. VivaCut - Pro Video Editor App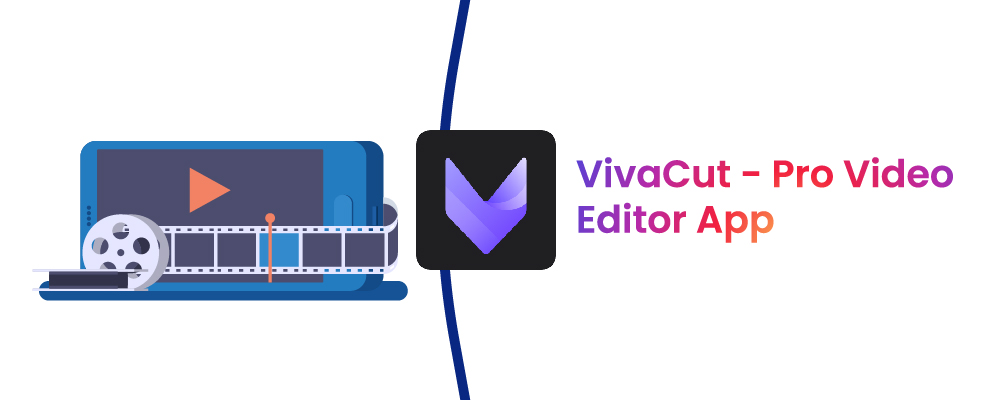 Using this app, you can make your creativity, ideas, and imaginations true. This is a great video editor app by iOS app agency with awesome video editing features, including a video layering, green screen, background removal, and adding any image into any scene.
Key Features:
It is only present on the iOS platform as of now.
It's free to use but requires in-app purchases to use more features.
This app comes with custom video resolution, glitch effects, stickers, emojis, and text overlays.
You can make accurate cuts, combine videos, adjust the clip speed, and change the filters.
7. KineMaster
This app is designed for amateurs and experts. It is user-friendly, including multi-tracking modifying tools to view and alter up to nine tracks at once.
It helps editors combine video layers with chroma key effect, filters, voice changer, and keyframe animation.
Key Features:
It is present on both iOS and Android.
It is super free to use, but you gotta pay to remove watermarks.
You can even reverse the video and adjust its pace with this app.
Conclusion
In today's modern world, digital marketing and social media influence from Instagram is no secret. However, the secret lies in the app used to create the videos that influence the viewers. You don't essentially have to be a video professional to create Insta reels for you if you have these top-notch apps by your side.
To develop your video editing app, get in touch with our expert team of app developers, and we will help you with your app journey.