We are well aware that Apple gadgets such as iPhone, iPad, or Mac are popular for their security aspect. Apple products are created to secure your data and privacy. Default security works in several ways to prevent strangers from accessing your data on your phones and iCloud. However, you can still misplace or lose your phone to hackers, which can be detrimental. Our phones have so much info stored there, making it crucial to have security apps on all electronic gadgets.
These safety apps have many features to offer you to keep your data safe and avoid cybercriminals from accessing it. Without further delay, let's go through the best iOS apps by iOS app development company to protect your data.
Top Applications For Apple Devices In 2021
Whether you are an individual or a professional, you must keep your data secure from the people who can misuse it. Corporations face a lot of data violations, and it can be hazardous as the hackers have all the critical data that can hamper the company's goodwill. Knowing about data safety apps is essential in today's world. Let's take a look at the features of top mobile apps that will ensure your data safety.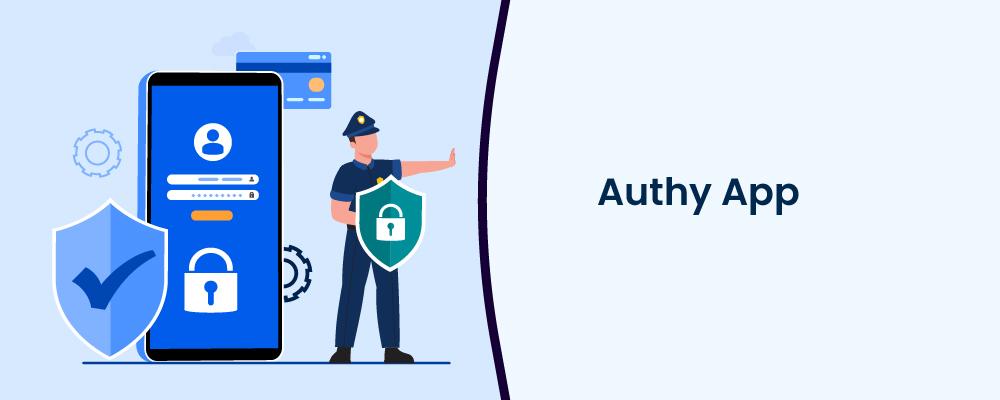 Everyone is aware of how important authorization is to protect your data. Authy offers a robust authorization process by facilitating 2-step authentication, making it the top security solution. This is a well-renowned app in the app market as the user can avail of encryption services and data storage on the cloud. It provides an extra layer of security to eliminate the possibility of hackers invading your privacy.
Key Features
It enables 2-factor authorization.
Authy protects cloud backup.
This app creates secure tokens offline from your phone's safety.
It can sync multiple devices; as a result, all your 2-factor authorized devices will synchronize automatically.
2. FastestVPN - The Best VPN App
This is a trustworthy solution that secures your data. As we all know, the internet sphere has several potential threats that can pose a risk if you are not cautious about it; therefore, it is important to have such apps. Use this app to build a safe tunnel between a remote server and your phone to browse the internet without worrying.
Key Features
This app offers high-speed VPN with more than 300 servers located in over 39 nations at a reduced rate, including Germany, the USA, UK, etc.
You can spoof your location anywhere by connecting to one of the app's secure servers.
The most crucial pillar of VPN is "Encryption," as it boosts your security 2 times. FastestVPN uses a robust encryption standard in the form of AES 256-bit.
FastestVPN has an appealing UI that is intuitive and easy to locate with a smooth data flow.
This app provides you the advantage of adding up to ten gadgets with one subscription.
3. McFee - AntiVirus App
This is an incredible mobile security tool to get safe VPN WiFi access, mobile antivirus security, and smartphone security with McFee's privacy protection. This top-notch app has the best defense mechanisms against fraud, malware attacks, and hacking. This fantastic app allows you to track, wipe off data, and lock on iOS devices.
Key Features
Secure your smartphone with a storage cleaner, battery booster, memory booster, location tracking, and data usage.
This app protects you with the latest WiFi security, spyware removal, and antivirus technologies.
McFee mobile security app offers anti-theft protection.
This app backup contacts automatically via Mcfee Cloud and retrieve them from stolen or misplaced devices.
4. Knock App
Knock is one of the top-notch security apps that enable you to lock your device irrespective of its location. Apple watch and Knock blend perfectly well as it unlocks the Mac securely and quickly.
You can use your iPhone as a password to unlock your Mac by knocking on it twice, even from your pocket. And if you are wearing an Apple Watch, you can open it from your wrist. Moreover, it won't even drain your phone's battery.
Key Features
Unlock your Mac device quickly.
This apps is compatible with all iOS devices.
Low battery usage.
5. Keeply App
The security of your data is crucial, and this app helps protect it efficiently. It keeps your photos, videos, files, and documents secure. It also limits access to sensitive information. In case someone needs to get your phone, Keep clicks a photo of that person and saves it for the owner to view.
Key Features
One of the most remarkable features is to click a photo of a person who gets into your mobile.
This app backs up the data on the system instead of the company server.
6. Onion Browser App
This is another world-class modern browser that is popular among users that helps protect data browsing. This app is an open-source Tor-based web browser for Apple that helps you access the web more securely without any additional cost. It offers users multiple choices that allow them to adjust the browsing experience.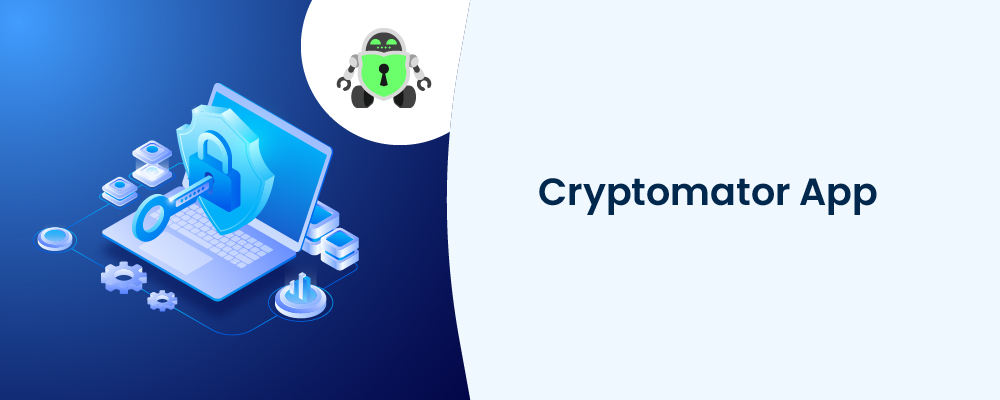 This is a top data security app for Apple devices to deliver super-secure cloud storage. This app encodes the data fast and efficiently, and later you can import them securely to your favorite cloud service.
Key Features
Unlock vaults using fingerprints or FaceID.
This app is compatible with OneDrive, Google Drive, iCloud Drive, etc.
It is a user-friendly app; just create a vault and give a passcode.
The Endnote
These are the top security apps by mobile app development companies for your Apple devices in 2021 that guarantee to protect your data against any fraud or malicious activities. If you are looking to create one such highly secure app, get in touch with the Hyperlink Infosystem team to help you build a robust and safe app.