Content Management System Solution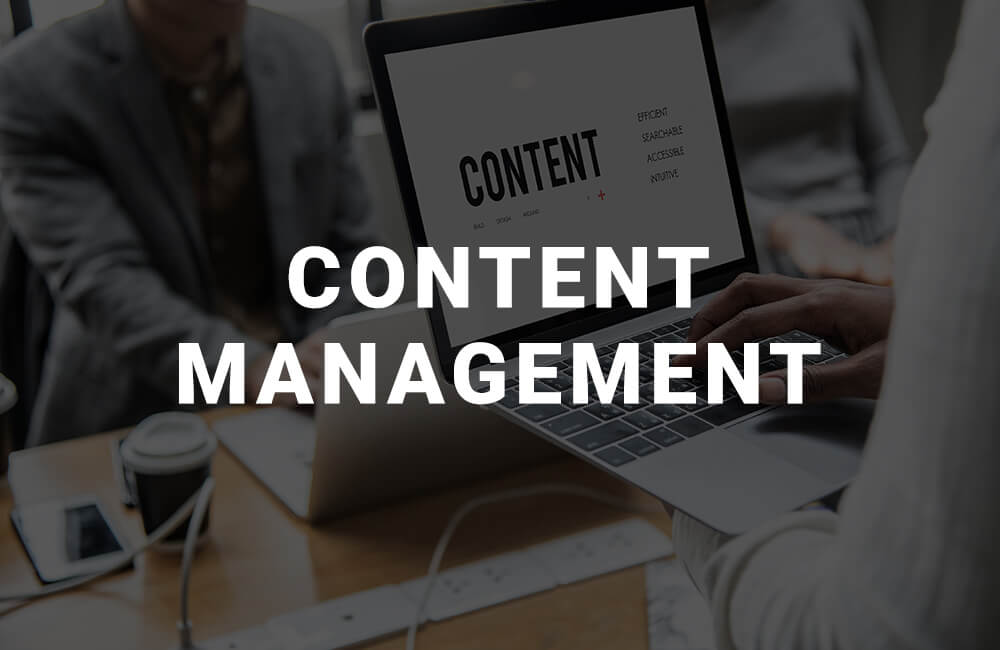 The web and the world of communication at our hands have evolved significantly. A while ago, making a website was making a lot of static pages. But today, it is setting up an editing system and easy updating. Before it was to present a catalog, today it is to have a real tool. This makes it not a website for today, but a website forever. It is not that CMS are something new, what happens is that they were associated with large companies, with very expensive systems, linked to their expensive backends.
Content management systems have evolved from ancient, highly specialized systems to a very user-friendly environment that basically works on the web. Hyperlink InfoSystem CMS solutions are robust and easy to use so that the part that the client will handle for editing are of the same use as any other office automation tool. After the installation of one of our CMS systems, web users can begin to enter their private sections to create new content and classifications with almost no training.
What a Good CMS Should Have
The essential qualities of a CMS depend on what it needs to perform. This means that there are several categories of CMS systems depending on what we want to do: user communities, project managers, news blogs, online stores, CMR systems, forums, image or video galleries. But in any case, the content management system remains the center that brings together all the other services, acting as a link and providing the basic tasks that all the others will take advantage of. The CMS systems provided by Hyperlink InfoSystem solve the most complex areas such as:
management of page addresses and their urls
mail management and other internal messaging systems
usage statistics for any section or user
facilitate search engine indexing
manage any SQL database in your code
comply with the XHTML Strict standard
powerful content search engine
powerful semantic classification system
unlimited and flexible user access rules that serve any user and any task
user management with password access
manage the web and all its contents in several languages
All Graphic And Layout Issues Are Also Very Important:
fully configurable menu system
fully configurable side information blocks
Intuitive text editor integrated into the pages
generate clean code, compatible with any browser
fully configurable page structure
use different visual templates for different sections of the web
From these basic functions, it is possible to build websites rich in content that are easily updated, that are modular and grow with the company. This environment is the perfect base to integrate any other activity on the web, but also to manage the company's knowledge base that can later be exported to other formats, since the data will always be centralized.
The technologies that Hyperlink InfoSystem uses in its CMS systems respond to open source solutions, which is a guarantee that our web systems are always evolving and enriching with the contributions of many other integrators. Hyperlink InfoSystem brings its extensive experience in the development of projects that take advantage of the best and most powerful Open Source tools, whose complexity and current richness make it very difficult to tackle. Being a CMS provided by so many integrators around the world, Hyperlink InfoSystem not only supports these developments by contributing its own participation to the code, but also benefits its clients with a wide range of solutions that it knows how to perfectly adapt in each case.
Features of Our CMS:
Site Management
Content management systems help you to create and manage pages, your menu and the linking of the (sub) pages.
Content Management
Inserting, moving, copying and editing content is very easy with a content management system, as the software does almost all of the programming for you.
You can insert picture and video files simply by "drag and drop" and copy or move them just as easily. Since there is no rigid programming, the page is dynamically built up and displayed each time it is called.
User Management
A content management system enables you to register different users who can then log into their account with a personal password. The assignment of authorizations is particularly important.
Design Templates
WordPress, Drupal and co. offer you a wealth of different templates and themes to choose from. Modern designs are compatible with the largest possible number of browsers and end devices so that the page is displayed correctly to a correspondingly large number of visitors.
Internal Message Dispatch
Individual users can send messages to each other within the system and send e-mails from the software. This serves the process optimization of the content production and the coordination in the team.
Imports and Exports
The simple import and export of content facilitates the exchange of data with third-party systems: The content can be transferred to a different work environment without great effort and in-depth programming knowledge.
Page Preview
You can look at the result of your work in advance before it later appears on the Internet. The so-called "Inline Editing", with which you work almost directly on the finished page, is particularly popular.
SEO Features
The software spices up your content so that it is right at the forefront of online search engines. Tags, meta titles and keywords are taken into account.
Automatic Publications
Time-controlled publications are a particularly useful feature for editors. In this way, you can conveniently create content in advance and have it published automatically via your software at a set time.
Social Media Compatibility
Marketing and especially content marketing can no longer do without the social networks. You can quickly and conveniently access your accounts centrally and initiate publications from the CMS by integrating your account into them.
"Above page is written for promotional purpose. We do not damage any copyright. We create apps from the scratch only."
Process We Follow
Being a Top development company, the proficient developers of our teams follow a well-organized development process that includes the following steps.
Requirement Gathering
We help clients to gather and analyze the requirements to understand the functionalities to be integrated into the app. This process enables us to draw a development plan and transform the clients' concepts into an efficient and functional app.



UI/UX Design
Our developers use effective UI trends to design apps that are not only pleasing to the eye but also intuitiveness and consistency. We make sure the applications not only satisfy the needs of our clients but are also simple and convenient for the end-users.
Prototype
We develop a preliminary visualization of how the mobile app would look and function. The prototype of the mobile application will give an idea of the look and feel of the app, and we test the users' reactions to the UI and UX designs.



Development
Our team of app developers has a thorough understanding of different programming languages, frameworks, third-party APIs, and more and will develop logic and codes to make your mobile application browsable for your target audience integrating various features and functionalities.



Quality Assurance
Our developers carefully test every app to ensure that they provide an excellent user experience and meet the requirements of our clients. Apps developed by our development team are bug-free because they go through a series of automated and manual testing before deployment.



Deployment
Our app developers follow strict guidelines and best practices of app stores to make your mobile application good to go. The app deployment phase will make sure your mobile applications can meet all the publishing criteria and reach your target audience.



Support Maintenance
All digital solutions need improvement. The deployment of an app is not the final stage. We work with our clients to offer post-deployment maintenance and support to make sure the mobile application always stays bug-free and trendy.



Get Free
Quote

Now !

Got An Idea? Leave A Message To Us And We Will Reach Out To You Soon.