Convert Your Website Into An Amazing Mobile App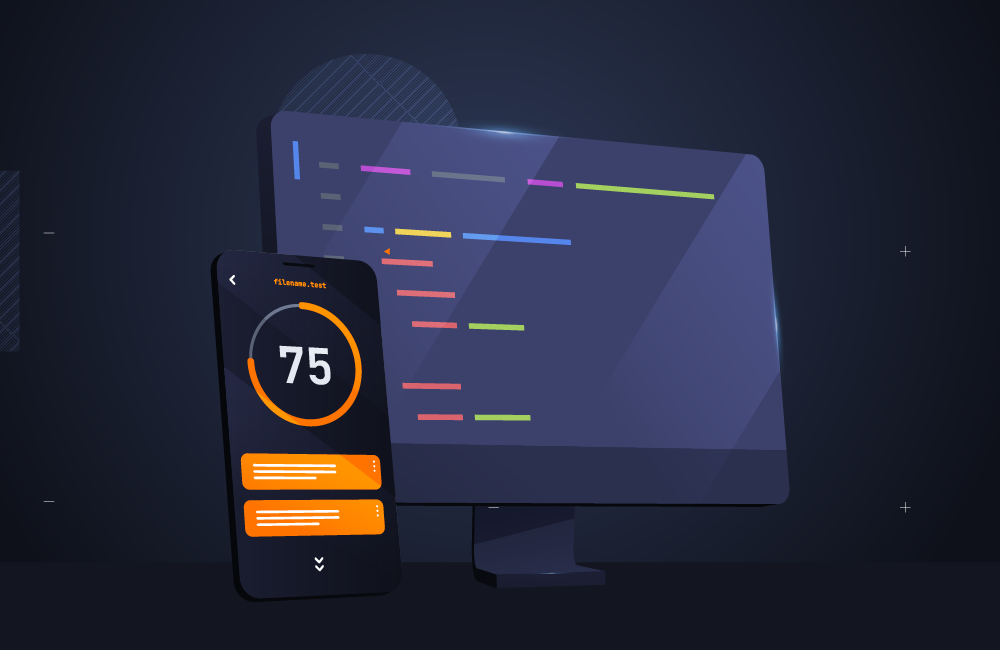 A web app is nothing more than a web page or online store converted into a mobile application. This would have its icon like any other application, it can be downloaded and installed from Google Play like any application and it will work like most applications in general.
The users will have the application installed on their phone or tablet and it will display a home screen (generally it contains the company logo and a background) when it is opened which will lead to the website or online store.
The only technical difference between a native application and a web app is that the native application will load what we have created by programming in the native language of the application, and the web app will show what we have created in web programming languages.
Why Have A Web App in Addition To a Website?
The ideal is to have both, both a website and a mobile application, the reason is very simple and obvious, to attract more public and be able to compete in the current market where every company or business already has an application for its customers or employees.
With an application installed, the user will always have access to the web page by having the application installed on their phone, without having to open the web browser, write the url of the website, etc. As easy as clicking on the icon on the desktop or in your application menu to access the website.
We must also consider the corporate image that the company gives by having a mobile application and presence on Google Play; this being another search engine where we can attract customers who find us through searches on Google Play.
What Are The Main Advantages of a Web App?
Opting for the development of a web app has many advantages over opting for a native development, some being of little importance and others very relevant when making a decision.
Modifications and changes: as the web app show the web page or online store, when modifying something on the web, this will be automatically modified in the app, without having to make duplicate changes. This makes it perfect for online stores, because when creating products, managing orders, and billing, everything is done from the store without having to have another panel, another billing and another stock in the app.
Development price: while a native application has a very high cost since it requires programming payment gateways, an interface, various screens and other features, a web app has a very affordable cost, since what the application does is show the web on it.
Wide possibilities: whether you have a real estate, an online store, an intranet, a news blog, contact forms or any other website, it can be converted to an application without doubling the cost of programming to adapt it to the native language of the application.
Advantages of Turning a Website Into An Application
Better Search Engine Optimization
In 2016, when Google first released its first App First ratings - 'app first', this signaled the beginning of something. This was also the time when Google started linking websites to user mobile applications. For your business to survive, you must follow the rules set by Google. Because there have been cases where brands didn't take Google trends seriously and it cost them millions of dollars.
Higher Engagement Rate
Apps have a higher user engagement rate compared to websites. In-apps features like push notifications act as a means to increase user interactions with the app. This is done by sharing personalized content with the user through a push notification. If the message is a user-selected preference, they are more likely to engage with it.
Large Community
Right now, brands are continually working to get more loyal customers and apps are something that is preferred to gain a number of users in a shorter period of time. As you may have seen, brands are now very focused on building their own communities. Basically, a user base of loyal customers where they can share important information about the brand.
Using Device Features
Unlike websites, you can use your device's features with an application. Some of those features are camera support for face detection filters or document scanning, GPS to track a location or access maps along with other services, and many more. Each device has different characteristics and none of them are compatible with websites, only mobile applications.
Expand The Reach Of Your Target Audience
With mobile apps, you can expand the reach of your target audience in no time when compared to websites. App marketing costs are reduced for mobile apps, as additional mediators are removed from the process. With cost reductions, the productivity rate also increases by almost a quarter.
Listed above are some of the top benefits to consider if you want to switch from your business website to a mobile app. A top mobile app development agency similar to Hyperlink InfoSystem can assist you when you finally decide to convert your website into a mobile app.
"Above page is written for promotional purpose. We do not damage any copyright. We create apps from the scratch only."
Process We Follow
Being a Top development company, the proficient developers of our teams follow a well-organized development process that includes the following steps.
Requirement Gathering
We help clients to gather and analyze the requirements to understand the functionalities to be integrated into the app. This process enables us to draw a development plan and transform the clients' concepts into an efficient and functional app.



UI/UX Design
Our developers use effective UI trends to design apps that are not only pleasing to the eye but also intuitiveness and consistency. We make sure the applications not only satisfy the needs of our clients but are also simple and convenient for the end-users.
Prototype
We develop a preliminary visualization of how the mobile app would look and function. The prototype of the mobile application will give an idea of the look and feel of the app, and we test the users' reactions to the UI and UX designs.



Development
Our team of app developers has a thorough understanding of different programming languages, frameworks, third-party APIs, and more and will develop logic and codes to make your mobile application browsable for your target audience integrating various features and functionalities.



Quality Assurance
Our developers carefully test every app to ensure that they provide an excellent user experience and meet the requirements of our clients. Apps developed by our development team are bug-free because they go through a series of automated and manual testing before deployment.



Deployment
Our app developers follow strict guidelines and best practices of app stores to make your mobile application good to go. The app deployment phase will make sure your mobile applications can meet all the publishing criteria and reach your target audience.



Support Maintenance
All digital solutions need improvement. The deployment of an app is not the final stage. We work with our clients to offer post-deployment maintenance and support to make sure the mobile application always stays bug-free and trendy.



Get Free
Quote

Now !

Got An Idea? Leave A Message To Us And We Will Reach Out To You Soon.