How Much Does It Cost To Develop A Game Like PUBG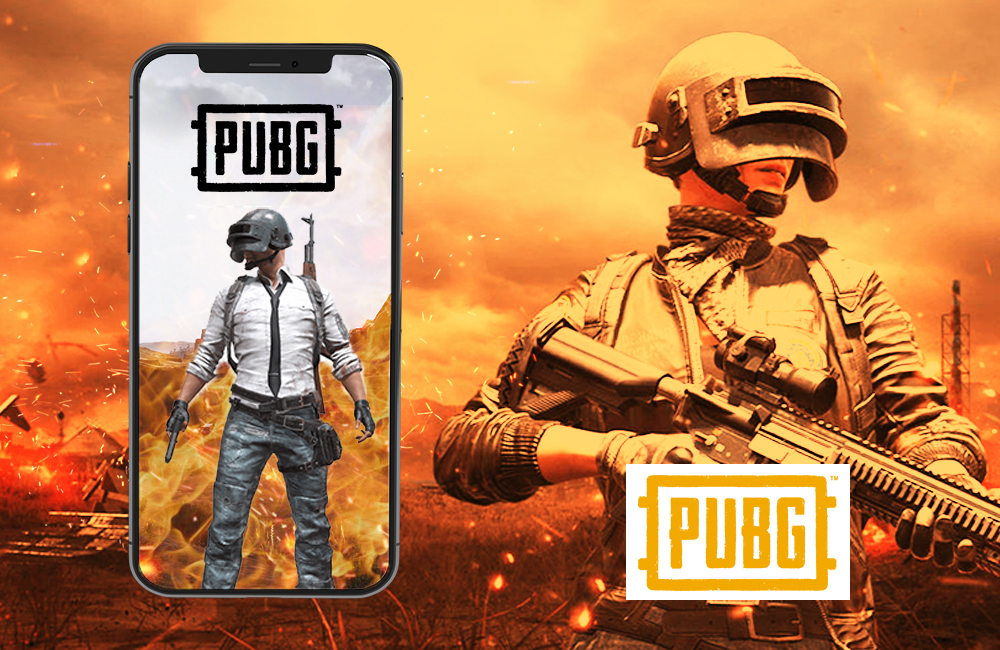 PlayerUnknown's Battlegrounds is a multiplayer survival game from the South Korean game developer and publisher PUBG Corporation. The game is available on PC, PS4, Xbox, iOS and Android platforms.
PlayerUnknown's Battlegrounds was officially released in December 2017. There are currently millions of players playing the game. This makes it one of the most popular Battle Royale games on the market.
The development cost of the excellent online multiplayer battle royale game can vary depending on the features to be integrated. Hyperlink InfoSystem can assist you with the development of a mobile game similar to PUBG. The cost of such app can range between $15,000 and $20,000.
Features Of A Gaming Smartphone
The mobile technology and is used in all areas of digital life. The gaming industry is a beneficiary of this technology. Everyone, to a greater or lesser extent, has used their devices to play at some time, even if it was very rudimentary games. But today, the quality of productions has increased significantly and there are already mobile phones that are practically designed for this purpose.
When we talk about gaming mobiles, we must necessarily refer to those phones to play games. They are equipped with a series of minimum and necessary features to run the latest generation video games, with very heavy graphics and high processing demands. Next, we are going to tell you the characteristics of a good gaming smartphone.
The Key Characteristics That Gaming Mobiles Must Have
In a similar way to the characteristics that we must observe in a laptop or desktop computer, the same happens with gaming mobile phones in order to evaluate its potential to run video games. We have to take into account that a smartphone is a small computer. Despite the fact that there are certain peculiarities that are not usually considered in the "desktop" versions, such as the touch screen, the potential of gaming smartphone is the electronic components that it has been developed with.
Processor: The Power All Gaming Phones Need
Just a few years ago, processor manufacturers had an interesting idea, which was to introduce a graphics processing unit, also known as a GPU, along with the processors. This opened the way to a new paradigm in computing, since it removed that great barrier of classical computing architecture, in which the processor was on one side and the graphics unit on the other.
In desktops and laptops, this idea never came to fruition and most users who enjoy gaming undoubtedly preferred to have these two components separately. But given the small dimensions of a mobile phone, this has been the perfect combination and a clear trend in all phones. Therefore, when we have to opt for one processor or another, we must not only assess its power, but also the power of the GPU incorporated into it.
Each processor brand works with a GPU as a whole, as is the case with Adreno for Snapdragon (the most popular) and Mali for Exynos (Samsung). Don't forget that iPhones work with their own totally disparate processing unit and are currently the best mobile device on the market for gaming. In fact, most professional gamers on mobile gaming platforms use an iPad tablet for competition.
As additional data, we must consider that RAM. It is important but not critical. Nowadays, it is important to have more than 4 GB of RAM to avoid lags, but fortunately mobile games are not as demanding as the PC versions.
Screen: Another Essential Element In Gaming Mobile Phones
Depending on the type of video game we have in mind, there are screen sizes that adapt better than others. The quality of their response depends mainly on several factors, but if you use the latest version of Corning Gorilla Glass, they will all have more or less the same response rate.
It is generally better to aim for screens between 6 and 7 inches, although the size of the hand is also important: with small hands it is perhaps better to go down a little than 6 inches. Before opting for one model or another, the ideal is to have the phone in hand and test if our fingers are able to reach the entire screen, especially the central areas.
When it comes to choosing a mobile for gaming, the larger the screen size, the more comfortable the game will be. However, it must be taken into account that a screen with many inches but low resolution will offer a worse experience in the game than a smaller one with higher resolution. In addition to resolution, features such as sharpness or colors can also influence a better experience.
"Above page is written for promotional purpose. We do not damage any copyright. We create apps from the scratch only."
Process We Follow
Being a Top development company, the proficient developers of our teams follow a well-organized development process that includes the following steps.
Requirement Gathering
We help clients to gather and analyze the requirements to understand the functionalities to be integrated into the app. This process enables us to draw a development plan and transform the clients' concepts into an efficient and functional app.



UI/UX Design
Our developers use effective UI trends to design apps that are not only pleasing to the eye but also intuitiveness and consistency. We make sure the applications not only satisfy the needs of our clients but are also simple and convenient for the end-users.
Prototype
We develop a preliminary visualization of how the mobile app would look and function. The prototype of the mobile application will give an idea of the look and feel of the app, and we test the users' reactions to the UI and UX designs.



Development
Our team of app developers has a thorough understanding of different programming languages, frameworks, third-party APIs, and more and will develop logic and codes to make your mobile application browsable for your target audience integrating various features and functionalities.



Quality Assurance
Our developers carefully test every app to ensure that they provide an excellent user experience and meet the requirements of our clients. Apps developed by our development team are bug-free because they go through a series of automated and manual testing before deployment.



Deployment
Our app developers follow strict guidelines and best practices of app stores to make your mobile application good to go. The app deployment phase will make sure your mobile applications can meet all the publishing criteria and reach your target audience.



Support Maintenance
All digital solutions need improvement. The deployment of an app is not the final stage. We work with our clients to offer post-deployment maintenance and support to make sure the mobile application always stays bug-free and trendy.



Get Free
Quote

Now !

Got An Idea? Leave A Message To Us And We Will Reach Out To You Soon.