How Much Does An App And Website Like CinemaNow Cost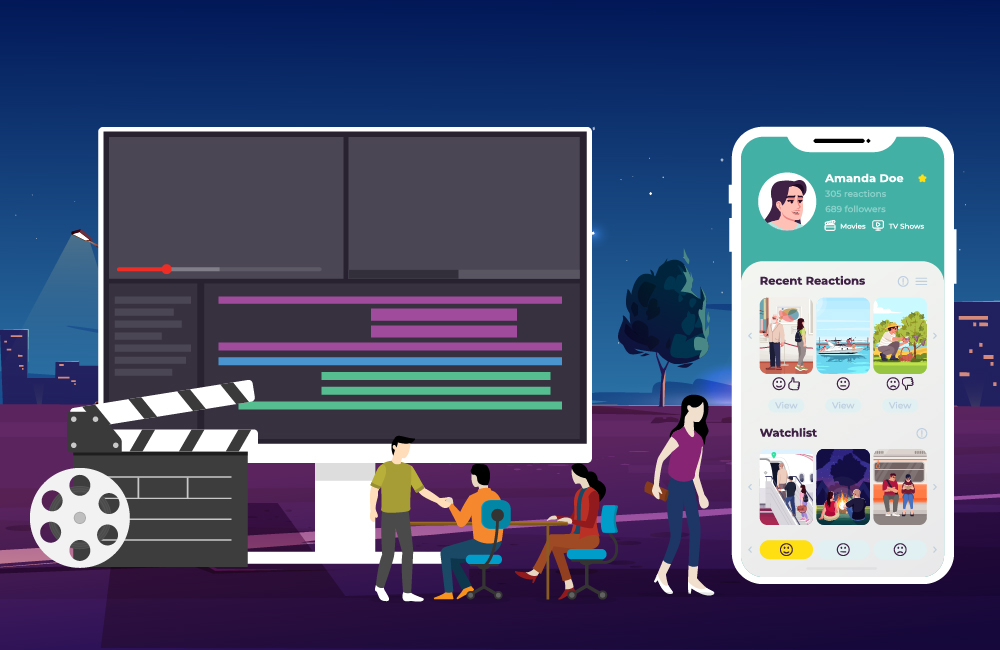 Video on demand services such as Netflix, and Amazon are on everyone's lips when it comes to streaming films and series. Anyone who used to want to watch films and series at home had to rely on TV programs and videos or DVDs. However, streaming via video-on-demand has also been available for a few years now, because nowadays series and films can also be viewed over the Internet. Video on demand means the streaming of films and series from relevant providers over the Internet.
How Video On-demand Work
A video-on-demand provider provides films and series that the customer can stream over the Internet and thus watch on numerous end devices: on the television, PC, laptop, tablet or smartphone. There are several options for streaming, which differ depending on the provider and can also be available in parallel:
For a monthly or annual fee, the customer has the opportunity to view all the titles in the provider's catalog at any time (also called flat rate).
The customer can pay individually for individual films, series episodes or seasons in order to watch them.
The customer can buy films and series as downloads, which can then be played as long as they want.
CinemaNow
CinemaNow was an over-the-top streaming service whose library contained tens of thousands of films and television shows. Available in the US, Canada and the UK, users could choose what to rent or buy, and offered an alternative to Netflix and Hulu's monthly subscription services.
Unfortunately, CinemaNow shut down in September 2017, so subscribers cannot access their previously purchased titles. Fortunately, there are plenty of free and paid alternatives to CinemaNow today. It should be noted that many of these services have websites and apps with geographic restrictions and are therefore only available in selected countries. Fortunately, a good quality VPN can help you get around such problems.
Alternatives To CinemaNow
Netflix
Hulu
Amazon Prime Video
HBO Now
Popcornflix
Sony Crackle
Tubi
Yahoo View
Streaming: Access Music, Videos And TV Content At Any Time
Streaming services have changed the way video, TV and music are used within a few years. Content such as films, series or songs can be transmitted via the Internet to mobile devices such as smartphones and tablets or on the television at home and played back directly. When streaming, the data is not stored permanently on your own device, a download is not required. Instead, depending on the performance of the internet connection used, streaming content can be started in seconds in the browser or the app.
Video Streaming: Watch Films And Series Via Netflix, Amazon Prime Video & Co.
With video streaming services, users become program directors themselves. A wide range of films and series can be accessed at any time at a monthly flat rate. Whole series can be viewed one after the other if necessary. Video services such as Netflix and Amazon Prime Video are also an alternative to linear television. Customers remain flexible: Netflix can be canceled on a monthly basis, for example. The video streaming service Prime Video from Amazon is on the one hand part of the paid Prime membership of the US group, but on the other hand, it can also be booked individually with a one-month term. The services can be received in the browser or on devices such as smartphones, tablets, game consoles and via streaming hardware such as Fire TV or Chromecast.
How Having A Streaming Service Benefit The Users
You and your family have the possibility to enjoy a wide variety of series and movies with a single monthly payment, generating significant savings at home in terms of entertainment.
You can avoid annoying ads and watch content without interruptions.
In the case of Netflix, you can enjoy a large number of well-known series and movies that will be updated every week.
As you watch shows, the service will recommend content that is relevant to you.
You can choose to view the content at your own time. Pause your favorite movie to go to court without missing a second or marathon the fashion series from beginning to end.
It is a safe way to enjoy series and movies online.
With just one account, you can create up to 5 profiles so that everyone who lives with you can enjoy Netflix.
You can take Netflix in the comfort of your home or wherever you are, through your cell phone, tablet, computer or other mobile device.
You don't always need data from your cell phone or Wi-Fi, you can also download content to see your way to work or anywhere.
You can enjoy exclusive content from the service
When you want to develop a mobile app like CinemaNow, Hyperlink InfoSystem can assist you in that regard. We have experts who can help you with an excellent streaming app. The cost of an app similar to CinemaNow is between $5000 to $9000.
"Above page is written for promotional purpose. We do not damage any copyright. We create apps from the scratch only."
Process We Follow
Being a Top development company, the proficient developers of our teams follow a well-organized development process that includes the following steps.
Requirement Gathering
We help clients to gather and analyze the requirements to understand the functionalities to be integrated into the app. This process enables us to draw a development plan and transform the clients' concepts into an efficient and functional app.



UI/UX Design
Our developers use effective UI trends to design apps that are not only pleasing to the eye but also intuitiveness and consistency. We make sure the applications not only satisfy the needs of our clients but are also simple and convenient for the end-users.
Prototype
We develop a preliminary visualization of how the mobile app would look and function. The prototype of the mobile application will give an idea of the look and feel of the app, and we test the users' reactions to the UI and UX designs.



Development
Our team of app developers has a thorough understanding of different programming languages, frameworks, third-party APIs, and more and will develop logic and codes to make your mobile application browsable for your target audience integrating various features and functionalities.



Quality Assurance
Our developers carefully test every app to ensure that they provide an excellent user experience and meet the requirements of our clients. Apps developed by our development team are bug-free because they go through a series of automated and manual testing before deployment.



Deployment
Our app developers follow strict guidelines and best practices of app stores to make your mobile application good to go. The app deployment phase will make sure your mobile applications can meet all the publishing criteria and reach your target audience.



Support Maintenance
All digital solutions need improvement. The deployment of an app is not the final stage. We work with our clients to offer post-deployment maintenance and support to make sure the mobile application always stays bug-free and trendy.



Get Free
Quote

Now !

Got An Idea? Leave A Message To Us And We Will Reach Out To You Soon.