How Much Does An App And Website Like eBay Cost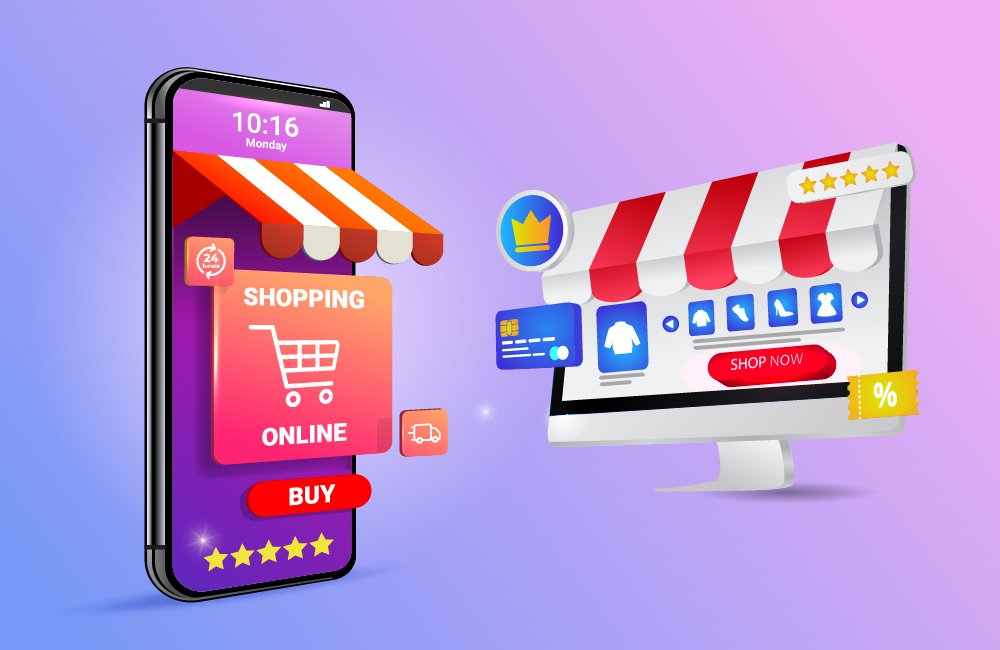 Today, it is necessary to go beyond the creation of a site to develop your e-commerce platform. Thanks to the change in the behavior of the buyers, you have the chance of gaining in visibility for several years.
And for good reason, ecommerce keeps growing everyday and continues to post impressive turnovers every year. The importance of working in synergy with a website and marketplaces has therefore become a priority.
It is for this reason that eBay set up. For them, the heart of the marketplace is, and will always be based exclusively on, the unique inventory created by sellers. Thus, they want to support the success of the best online sellers, of all sizes. On eBay, it's simple: if you are a buyer, the platform offers you a marketplace to find the products that interest you; if you are a seller, you have the platform to offer your inventory at your disposal and sell it as you wish.
Today, eBay attracts the biggest brands, gives entrepreneurs the means to grow their businesses and allows Internet users to find what interests them. Everything that is topical in the world is also happening in the marketplace.
The platform aims to be a trusted partner that allow entrepreneurs to earn money in complete security. Whether you're just taking your first steps in online business or just about to make your first million, eBay's goal is to support business success without trying to compete on product or price.
eBay is a platform that specializes in connecting buyers and sellers. Today, 80% of products sold on eBay are new and over 89% are offered in the Fixed Price format. More than ever before, Byers can find exactly what they're looking for and at the price they want more than ever before, whether it's a new, refurbished or used item.
Features Of eBay
The companies that work with them benefit from an unparalleled global presence and reach:
eBay offers every business a storefront visible to 180 million potential buyers around the world.
You have the possibility to offer your inventory internationally and to sell and deliver your products to buyers abroad.
The platform also offers a massive presence in stores with thousands collection points thanks to their multiple partnerships.
The eBay marketplace offers its sellers several prices. In particular according to the volume of sales.
They are constantly on the lookout for consumer reviews and trends to offer buyers the most relevant products.
In addition, they invest heavily in advertising in different media such as digital media, radio and social media so that buyers always keep eBay in mind.
They also give professional sellers access to powerful sales tools:
eBay offer you everything you need to sell and grow your business in one place with Seller Hub. eBay continues to add content so businesses can leverage their data, market knowledge, and advice on what sells best.
You have a whole host of levers to attract buyers, create deals and increase cart size with the promotional tools available in the Seller Hub. eBay is working to give you more means and more opportunities, such as with the "Multi-Buy" feature.
Advertising services (Sponsored Ads) allow you to sponsor your product pages by making various advertising spaces available to you throughout the site. In addition, you take no risk since you only pay fees in the event of a sale.
In integration API that allows you to manage all your online sales platforms in one place. This gives you better control, increased visibility and optimum efficiency for your product sheets. If you need help with this integration, Hyperlink InfoSystem will be happy to assist you.
eBay Support
Sellers Area: This is an interface specially dedicated to sellers. They will find all the information on all the features of the marketplace. It also helps with tips and advice from the eBay team (how to best and most easily manage your product sheets, how to create the ideal product sheet, what type of photo to upload, etc.).
eBay For Business (YouTube channel): Sellers benefit from a wide selection of tutorial videos to help them start or strengthen their online (and eBay) business, testimonial videos from pro sellers, etc.
eBay For Business (Instagram Account): To keep up to date with eBay for Business news.
Discussion Forums: it allows sellers to ask questions to the Community, share their experiences, seek the advice of other professional sellers like them.
The Seller Hub: this is the cockpit from which each seller can manage their sales. Its simple and efficient interface allows the seller to manage everything in one place. He can not only put new product sheets online from this tool, but also sponsor some of them, offer promotions, or consult his activity report.
After-sales Service: this is available in different forms such as email, phone, live chat, etc. The first step is to search eBay help. Then, depending on the question from the pro seller, he will be redirected to contact solutions such as help pages, email or phone number.
In an ever-changing business landscape, the goal of the marketplace remains unchanged: to be the marketplace where the greatest number of buyers can meet the best sellers, from the smallest to the largest.
eBay therefore appears as a non-restrictive marketplace that can accommodate all types of entrepreneurs. In addition, the platform does not overshadow the latter since it claims to be 100% partner of its professional sellers, thus avoiding any competition. To grow your business on eBay or to develop an eCommerce platform similar to eBay, you need to contact a top mobile app development agency such as Hyperlink InfoSystem. Depend of its functionalities, the cost of an app similar to eBay ranges between $6000 to $12000.
"Above page is written for promotional purpose. We do not damage any copyright. We create apps from the scratch only."
Process We Follow
Being a Top development company, the proficient developers of our teams follow a well-organized development process that includes the following steps.
Requirement Gathering
We help clients to gather and analyze the requirements to understand the functionalities to be integrated into the app. This process enables us to draw a development plan and transform the clients' concepts into an efficient and functional app.



UI/UX Design
Our developers use effective UI trends to design apps that are not only pleasing to the eye but also intuitiveness and consistency. We make sure the applications not only satisfy the needs of our clients but are also simple and convenient for the end-users.
Prototype
We develop a preliminary visualization of how the mobile app would look and function. The prototype of the mobile application will give an idea of the look and feel of the app, and we test the users' reactions to the UI and UX designs.



Development
Our team of app developers has a thorough understanding of different programming languages, frameworks, third-party APIs, and more and will develop logic and codes to make your mobile application browsable for your target audience integrating various features and functionalities.



Quality Assurance
Our developers carefully test every app to ensure that they provide an excellent user experience and meet the requirements of our clients. Apps developed by our development team are bug-free because they go through a series of automated and manual testing before deployment.



Deployment
Our app developers follow strict guidelines and best practices of app stores to make your mobile application good to go. The app deployment phase will make sure your mobile applications can meet all the publishing criteria and reach your target audience.



Support Maintenance
All digital solutions need improvement. The deployment of an app is not the final stage. We work with our clients to offer post-deployment maintenance and support to make sure the mobile application always stays bug-free and trendy.



Get Free
Quote

Now !

Got An Idea? Leave A Message To Us And We Will Reach Out To You Soon.