How Much Does An App Like Badoo Cost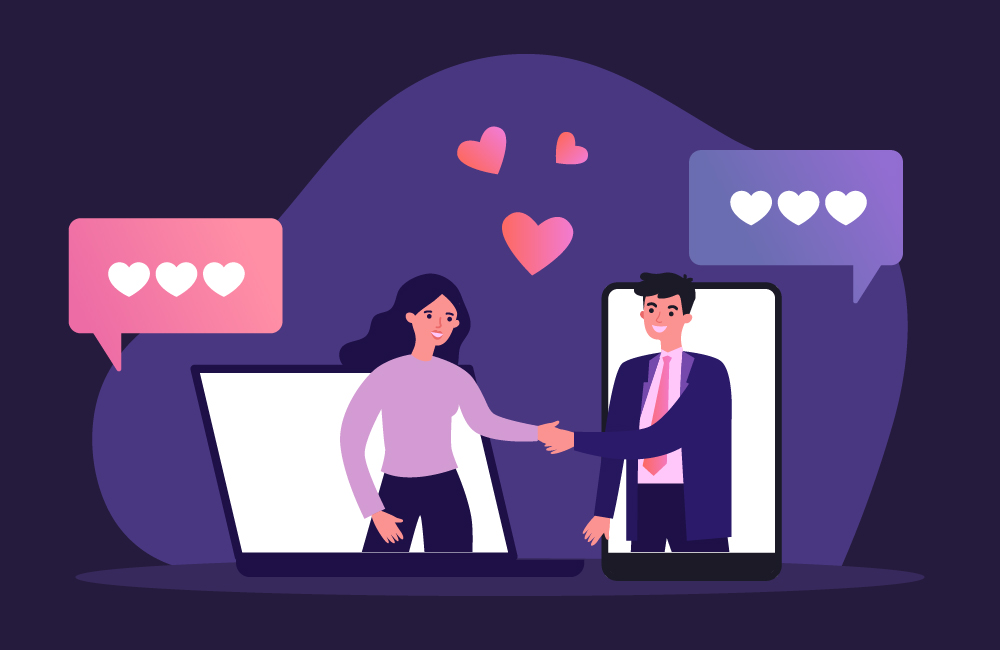 Flirting on Badoo is extremely simple since it is one of the most popular sites on the Internet today to meet and add contacts related to your tastes and geographical area. The site has been active since 2006 so it has gained some popularity around the world due to its simple user interface and also thanks to its flexibility of being able to perform practically all the functions offered to us without the obligation to make a Premium payment.
In order to be part of this dating site, you do not need to make any payment unless you want to activate certain extra features to stand out in searches. If you want to try your luck and find women or men in your city, just registration and start flirting on Badoo.
Main Features:
Over the years, Badoo has constantly improved its functions with the intention that the user feels comfortable with its interface, for which the site has had the following features applicable to all people.
Encounters:
This section is very similar to the famous Hot or Not, it is a voting system based on the photographs of the participating users on the website. You can vote if you would like to know the user or not by clicking on the heart or skipping by clicking on the "X".
People Nearby:
This is the main function of this site and which will increase our chances of flirting on Badoo since you can search geographically either by selecting your city and adding ranges of kilometers around it to increase our luck. In the same way, you can filter by age, interests or online status.
Messages:
Like any dating site on the Internet, the message section cannot be omitted. In this case, Badoo gives us access to it automatically so that we can contact the person of interest directly. Its message limit is between 15-20. If you exceed this limit you will have to wait 24 hours for new slots for free messages to be added.
He/She Likes You:
This is the section corresponding to the results you get from the positive votes in the encounters section. If you have a Premium subscription, you will be able to see immediately who it is, otherwise you will have to play "Encounters" and agree with the person to find out who he/she is.
Favorites:
This is a section similar to Likes, only that you will be able to see your favorite profiles and the people who marked you as a favorite in this case. You have to use the encounters section to unlock the face.
Visits:
This section is also quite interesting since you will be able to see all the people who have visited or felt interested in your profile. As a tip to unblock those who have put you as favorites, you can go to visits before starting Meetings to give you an idea.
Alternatives To Badoo
There are different alternatives to Badoo that will allow you to make new friends and find a partner online, such as:
Twoo: It is a portal that also allows you, from flirting, to finding a partner online. It is free, just like Badoo, and it also has some payment options with which you get some benefits.
Tinder: It is a very easy to use application that allows us to communicate with other people. Use functions like 'match' to be able to find people who have the same interest as you. It has payment options, which give you advantages by helping you obtain better results.
Lovoo: Likewise, it has basic free options and some payment options. Use functions to communicate with people who are geographically located near you and that you can flirt with.
Meet me: It means "know me", and it will help you meet people to make a friendship or something else. You have options to chat, some of them are paid, but the service is totally free.
Hitwe: Formerly called Flirchi, it is a portal to meet new people totally free. It is a good free alternative and it also has a Premium club that is paid, with which you will meet many people and be able to flirt.
How Badoo Works
Profile
This is the function dedicated to your own personal profile. You need to access this section to see the information you share with others and to edit your Badoo profile. You can do this simply by tapping Edit and entering the new data. From this tab, you can also check the link of the Badoo profile with the personal accounts of other social networks. For example, the Instagram account and the Facebook account. In addition, it is always from this section that you can buy credits to take advantage of special powers. Power-ups can enhance your Badoo experience and make it easier to chat with other people.
Message Center
Here, you will find all the conversations with other users. To understand how Badoo works, you also need to know how conversations work. You can talk to both the people you become friends with on Badoo and the matches. The message center is very intuitive and has been designed to make social conversation enjoyable. You can also organize your conversations in subgroups, to set order in case you chat with several people at the same time.
Play To Match
This has a function very similar to that proposed by Tinder. Photos of other users who are subscribed to the social network will be displayed when accessing this section. You will have to indicate if you like the photos or not.
The match takes place when the other person, seeing the photo, also gives their approval. At that time, both users will be notified of the match and can start chatting from the message center, to get to know each other better and possibly to arrange a meeting.
Superpowers
The Badoo experience can be enriched and improved if you decide to use the so-called superpowers. In general, special powers must be acquired, even if they are offered free to new subscribers and even occasionally to all other users. Periodically, the Badoo team offers special offers to buy special powers at a discounted price, with the aim of testing how it is easier to meet new people with these powers.
Our developers at Hyperlink InfoSystem have over 9 years of providing I.T solutions for companies in different industries. The cost of an app similar to Badoo ranges from $6000 to $16000. Contact us today to help you develop a high-quality dating app.
"Above page is written for promotional purpose. We do not damage any copyright. We create apps from the scratch only."
Process We Follow
Being a Top development company, the proficient developers of our teams follow a well-organized development process that includes the following steps.
Requirement Gathering
We help clients to gather and analyze the requirements to understand the functionalities to be integrated into the app. This process enables us to draw a development plan and transform the clients' concepts into an efficient and functional app.



UI/UX Design
Our developers use effective UI trends to design apps that are not only pleasing to the eye but also intuitiveness and consistency. We make sure the applications not only satisfy the needs of our clients but are also simple and convenient for the end-users.
Prototype
We develop a preliminary visualization of how the mobile app would look and function. The prototype of the mobile application will give an idea of the look and feel of the app, and we test the users' reactions to the UI and UX designs.



Development
Our team of app developers has a thorough understanding of different programming languages, frameworks, third-party APIs, and more and will develop logic and codes to make your mobile application browsable for your target audience integrating various features and functionalities.



Quality Assurance
Our developers carefully test every app to ensure that they provide an excellent user experience and meet the requirements of our clients. Apps developed by our development team are bug-free because they go through a series of automated and manual testing before deployment.



Deployment
Our app developers follow strict guidelines and best practices of app stores to make your mobile application good to go. The app deployment phase will make sure your mobile applications can meet all the publishing criteria and reach your target audience.



Support Maintenance
All digital solutions need improvement. The deployment of an app is not the final stage. We work with our clients to offer post-deployment maintenance and support to make sure the mobile application always stays bug-free and trendy.



Get Free
Quote

Now !

Got An Idea? Leave A Message To Us And We Will Reach Out To You Soon.