How Much Does An App Like Crackle Cost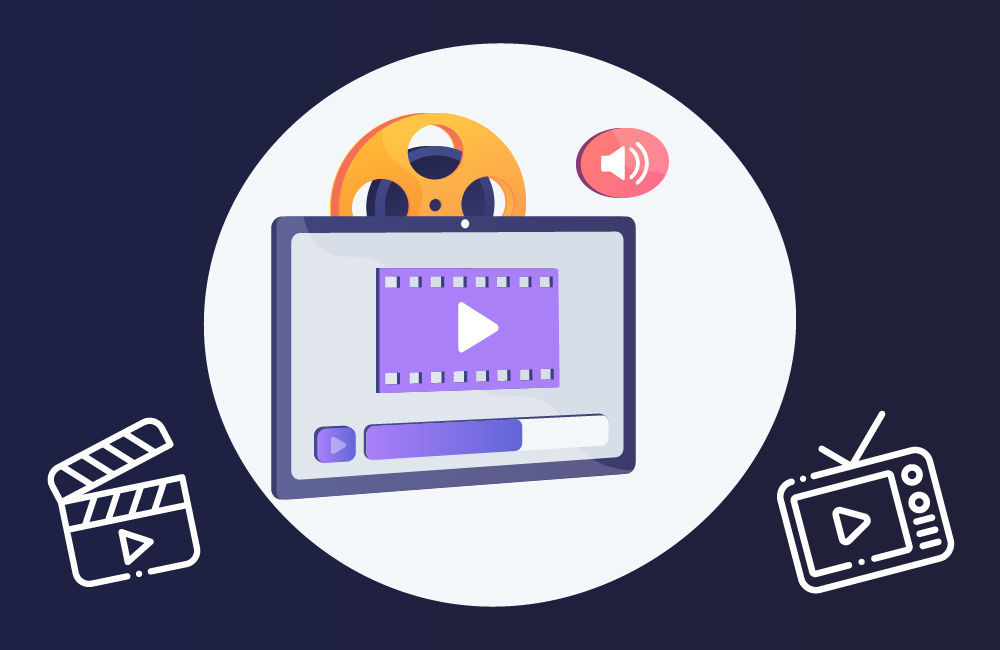 Crackle is a streaming platform, which unfortunately, is not one of the most popular. The service has digital content from Sony Pictures Television Networks and initially could only be viewed by web browsers, mobile devices, PlayStation consoles and Sony Smart TVs.
The service is part of Sony Pictures Entertainment. Crackle's content is free thanks to their business model, which is based on advertisement. It offers lots of find movies, television series and original series.
What Is An OTT?
OTT are platforms that broadcast content over the Internet without the need to resort to traditional broadcasting operators. To connect to these OTT services, we simply need a device (or compatible application) and an Internet connection. Sometimes, we have to pay to receive something in return.
The financing of this type of services is usually based on the subscription systems or thanks to the advertising included in them. In this way, we could classify OTT services into three different types. In the first place, those that have a subscription or membership (SVOD) associated with them, where a periodic fee is paid which is usually monthly. Although, the option of an annual payment is also usually offered.
On the other hand, there would be the services that live on advertising (AVOD). In this case, access to the content is free, but we will have no choice but to see the advertising spaces included in the content. The advantage is that their access is usually free and without the need for any type of subscription or registration.
Lastly, there would be transactional OTT services (TVOD), which are those whose access to the service or platform is free and without any type of subscription, but the contents must be bought or rented. Most OTT is about streaming video or audio platforms, to watch series and movies or to listen to music. Some of the most popular are Spotify or Netflix.
Why You Should Consider OOT
Netflix, Spotify or Disney+ are some of the most popular OTT platform available to us. OTTs do not stop growing with Netflix being the one with the highest growth than others like HBO or Prime Video. Many of the streaming platforms are displacing the usual television and we bet on Netflix, HBO, and Prime Video or any other similar service before turning on any channel as we would have done ten years ago. The consumption of traditional television is lower in households where there is a subscription to streaming video services or these OTTs.
To challenge this trend, conventional channels are betting on payment platforms in which they have exclusive content or in which we can watch series without ads and whenever we want, without depending on the programming schedule. Video OTTs are a trend that continues to grow. Hyperlink InfoSystem can assist you with the development of an app similar to Crackle. The cost of an app like Crackle will cost around $7000 depending on the features to be included.
Throughout the world, Netflix has more than 195 million accounts created that in turn can be divided (thanks to the possibility of sharing them) in many more users. With this data, Netflix is ​​one of the best known and most successful OTTs in terms of paid video.
Another of the most used and popular OTT is Spotify. Worldwide, the streaming music service has more than 250 million users, although it is estimated that around 100 million will be paying users.
There are different types of OTT services, although streaming video and television and music streaming predominate. Services that offer us the possibility of seeing or hearing what we want when and where we want in exchange for a monthly price or free without the need for an intermediate provider.
Develop Mobile App Similar To Crackle
Crackle TV works with the monthly subscription model which deals with the payment for the service received month after month. What differentiates it from other streaming platforms is that the user has to be subscribed to a pay TV provider. In order to enjoy Crackle movies, you need to create an account and activate it.
Crackle is the next generation video entertainment network and the only network that relies on ads, always with free online movies and other digital content to meet the needs of users.
Crackle do not compete with paid services. However, it realizes that consumers have options when they want to watch movies and TV series online. As an ad-supported digital network, Crackle offers a unique experience that its consumers enjoy.
Crackle offers a dynamic library of movies from the Sony Pictures collection, offering movies and digital video content in genres such as love: action, comedy, crime, horror, suspense, thriller, and science fiction. Crackle has continued to build its service offering thereby improving consumers' experience.
"Above page is written for promotional purpose. We do not damage any copyright. We create apps from the scratch only."
Process We Follow
Being a Top development company, the proficient developers of our teams follow a well-organized development process that includes the following steps.
Requirement Gathering
We help clients to gather and analyze the requirements to understand the functionalities to be integrated into the app. This process enables us to draw a development plan and transform the clients' concepts into an efficient and functional app.



UI/UX Design
Our developers use effective UI trends to design apps that are not only pleasing to the eye but also intuitiveness and consistency. We make sure the applications not only satisfy the needs of our clients but are also simple and convenient for the end-users.
Prototype
We develop a preliminary visualization of how the mobile app would look and function. The prototype of the mobile application will give an idea of the look and feel of the app, and we test the users' reactions to the UI and UX designs.



Development
Our team of app developers has a thorough understanding of different programming languages, frameworks, third-party APIs, and more and will develop logic and codes to make your mobile application browsable for your target audience integrating various features and functionalities.



Quality Assurance
Our developers carefully test every app to ensure that they provide an excellent user experience and meet the requirements of our clients. Apps developed by our development team are bug-free because they go through a series of automated and manual testing before deployment.



Deployment
Our app developers follow strict guidelines and best practices of app stores to make your mobile application good to go. The app deployment phase will make sure your mobile applications can meet all the publishing criteria and reach your target audience.



Support Maintenance
All digital solutions need improvement. The deployment of an app is not the final stage. We work with our clients to offer post-deployment maintenance and support to make sure the mobile application always stays bug-free and trendy.



Get Free
Quote

Now !

Got An Idea? Leave A Message To Us And We Will Reach Out To You Soon.