How Much Does An App Like Dating Clone Cost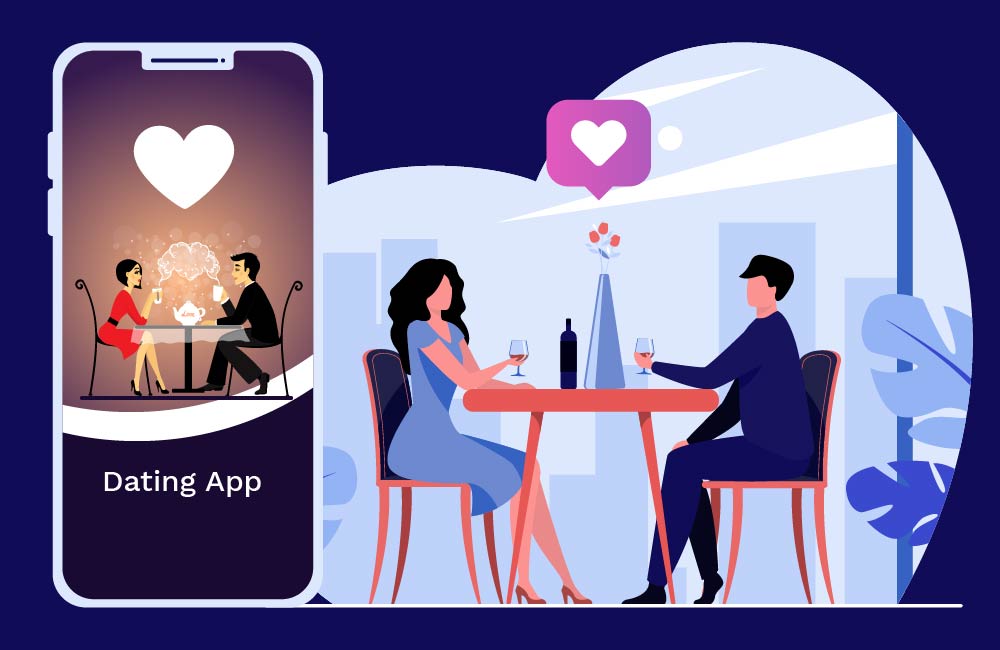 Many dating apps are emerging every day and all are redoubling their creativity to offer you innovations. The developers realized that users spent a lot of time on their smartphones and that it was not always possible for them, due to lack of time or discretion to look at profiles from their computers. These apps are an added possibility and a useful tool to make dating easily and quickly.
Singles now have new tools to meet soulmates at their fingertips no matter their age. While networks like this once had a bad press, they now have millions of users around the world. Here are some reasons to try your luck on these apps.
It's Free
Most dating apps such Tinder, and Bumble and those developed by Hyperlink InfoSystem, don't cost anything. However, some offer paid options. For a few dollars a month, for example, you can upgrade to a premium account, which eliminates advertising and gives you some advantages. But the base, that is to see the profiles of other singles, remains free.
You Have No Obligation
A registration on a dating application does not commit you to anything. It is also rather anonymous: they only reveal your first name and your age. As for the photos and the description, you are the master of your choices. And since you can only start a conversation if there has been a match, it limits unwanted messages. Remember that this is just a tool like so many others to find the rare pearl.
It Puts You In Touch With A New Pool Of Singles
As we age, the pool of singles around us gets smaller and smaller. In addition, between family obligations and work, there is little room for new encounters on a daily basis. The applications therefore put you in contact with many singles. The criteria even allow you to determine the search area.
It's Less Embarrassing To Take The First Steps
The is always the fear of rejection in most human. However, the situation is different behind the screen. Moreover, you can only initiate a discussion if you like each other on most applications. So, it's already a sign that there is a certain attraction. Then you just have to talk to see if your values ​​and interests are compatible.
You Save Time
Forget about blind dates with your best friend's newly single cousin. These meetings often border on disaster. Apps allow you to quickly review the singles that show up on your screen, no matter what time or where you are. The search filters (age, distance, gender, etc.) do the job first, limiting the pool of potential flames. Then all you have to do is browse the options and select the profiles that interest you. The meeting will only take place if the conversation is conclusive for both of them.
We can assist you with excellent dating app at a reasonable price. Depending on its features, a dating app costs between $5,000 to $15,000. With our experience in mobile app development, it is guaranteed that we only deliver amazing products.
Hyperlink InfoSystem Can Assist You Will A Dating App Similar To Tinder
Tinder is an app for your smartphone that is also available for your computer. It was only available for Android and iOS before now. Now almost every single smartphone can start flirting. It's very easy: Download the app, link it to your Facebook profile and off you go.
How It Works
Tinder is the most superficial way imaginable to get in touch with someone and it is also wonderfully easy. You indicate whether you are interested in men or women, the distance from your location and the age group. Then it goes according to the hot-or-not principle: You see a photo of a potential "match", swipe to the left if you don't find it attractive or to the right if you like the picture.
For the more profound: You can often tap on the picture and look at more photos. Tinder accesses the first five Facebook pictures. You can set this manually if you don't want the profile photo with your (ex) girlfriend to appear. You can also take a look at what they have in common. You can also pimp your profile with a few words about yourself. If you have wiped away a candidate, nothing happens; if you have liked a candidate, something only happens if he/she has done the same with your own photo. Then Tinder sends both of them the message: 'It's a match!' and the two can chat via the app and possibly get to know each other in real life.
Benefits Of A Dating App Like Tinder
Tinder is simple: unlike many online dating portals, you don't have to answer endless questions about yourself and try to sell yourself in the best possible way. You can get started with two or three clicks.
Tinder doesn't hurt: If you've liked a photo, and there is no match call from the Tinder fanfare, you can comfort yourself with the thought that the other person may simply not have discovered your own photo yet.
Simple Tips To Help You Succeed in Online Dating
In order for you to have a good experience with online dating, you will be given several tips. Some of which are:
Optimism: Finding love is not an easy task. However, you will achieve it with a lot of optimism. You can start contacting users through the suggestions made by the app, so that you can get to know each other. Remember not to feel pressured if you don't find your better half in a short time or if they don't reply to your messages. This is an experience that will help you in future opportunities.
Patience: Your ally during this path to love will be your patience. Show yourself naturally when replying to messages. Don't tell your whole life story the first time and try to avoid the common mistakes of online encounters. The best thing is that you get to know each other little by little.
Sincerity and honesty: There is nothing better than sincerity and honesty in these types of online encounters. Be realistic when creating your profile. Don't put false information about your personality or physical appearance to impress. These qualities will allow you to find a lasting partner.
"Above page is written for promotional purpose. We do not damage any copyright. We create apps from the scratch only."
Process We Follow
Being a Top development company, the proficient developers of our teams follow a well-organized development process that includes the following steps.
Requirement Gathering
We help clients to gather and analyze the requirements to understand the functionalities to be integrated into the app. This process enables us to draw a development plan and transform the clients' concepts into an efficient and functional app.



UI/UX Design
Our developers use effective UI trends to design apps that are not only pleasing to the eye but also intuitiveness and consistency. We make sure the applications not only satisfy the needs of our clients but are also simple and convenient for the end-users.
Prototype
We develop a preliminary visualization of how the mobile app would look and function. The prototype of the mobile application will give an idea of the look and feel of the app, and we test the users' reactions to the UI and UX designs.



Development
Our team of app developers has a thorough understanding of different programming languages, frameworks, third-party APIs, and more and will develop logic and codes to make your mobile application browsable for your target audience integrating various features and functionalities.



Quality Assurance
Our developers carefully test every app to ensure that they provide an excellent user experience and meet the requirements of our clients. Apps developed by our development team are bug-free because they go through a series of automated and manual testing before deployment.



Deployment
Our app developers follow strict guidelines and best practices of app stores to make your mobile application good to go. The app deployment phase will make sure your mobile applications can meet all the publishing criteria and reach your target audience.



Support Maintenance
All digital solutions need improvement. The deployment of an app is not the final stage. We work with our clients to offer post-deployment maintenance and support to make sure the mobile application always stays bug-free and trendy.



Get Free
Quote

Now !

Got An Idea? Leave A Message To Us And We Will Reach Out To You Soon.