How Much Does An App Like Dropbox Cost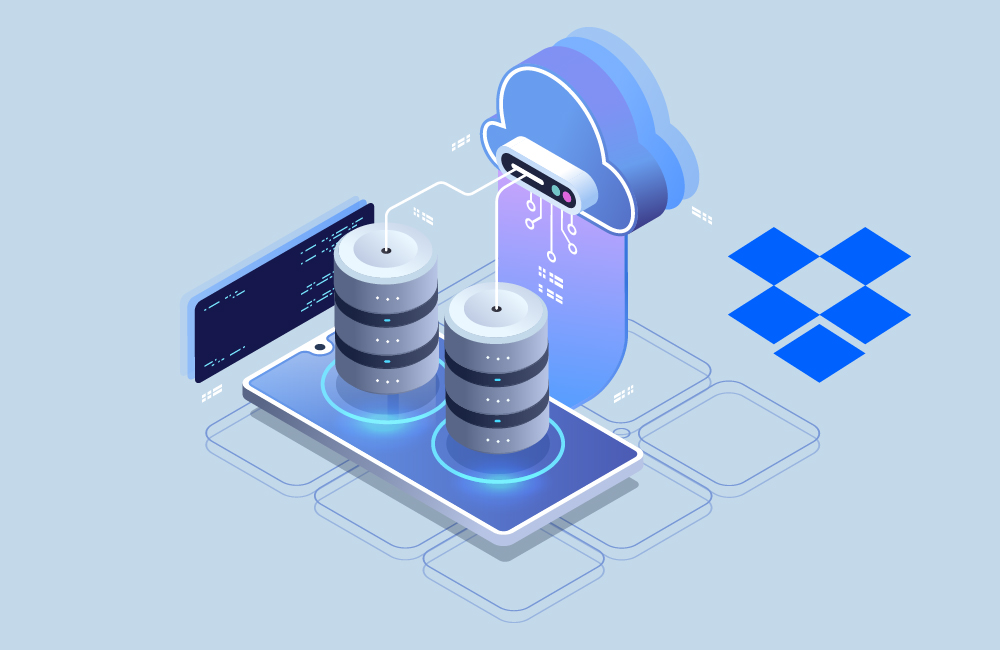 With the passage of time, the need to store information in places other than the hard drives increased since the capacity of these devices are insufficient. With the idea of ​​solving this, a service was launched in June 2007 called "Dropbox".
At first, the platform was not only dedicated to saving information but also time. From the beginning, it was allowed to store almost any kind of file, it had tools that allowed it to share the information stored with two or more profiles and it also had a synchronization system, automatically loading the data from any device that was linked to it.
How Dropbox Work
Dropbox works as a digital storage service that allows us to save information to a certain extent for free, keeping our data in a private folder. All these files that we upload to the page end up synchronizing with the Dropbox server in the cloud, which allows any device that is linked to the user's Dropbox account to have access to the files hosted there at all times.
On the other hand, the operation of the website varies compared to the applications available for mobile devices and even works differently when we do not have a connection. Because of this, we have devised a brief explanation of how it works from different perspectives.
Dropbox On iPhone Or Android
Thanks to the growth of mobile devices, Dropbox has managed to create a version intended for phones, being available for the two main operating systems "Android" and "iOS".
As with computers, here we must also download an application from Dropbox and once you have it downloaded it, you will only have to enter the same data that you used on your computer. In the event that you do not have an account and your first experience with Dropbox is through the phone, you should not worry, since you can register from it as well.
Once you have managed to access your username, you will be able to see all the files that you have uploaded and you can add more if you wish.
Depending on the features to be integrated, Hyperlink InfoSystem can assist you in the development of a mobile app that functions similarly to Dropbox. The cost of such app ranges from $4000 to $10000.
Dropbox From The Web
Dropbox urges us to download its application, either on our computers or on our mobile devices. However, we can access our account without downloading anything and we will only need a web browser.
To enter our account, the first thing we must do is search for Dropbox in the search bar and select the first option. From here and once inside, we will go to where it says to log in. Afterwards, we will be asked for our username and password.
When we respond, we will be redirected to another window, where we can see all our files in folder format in an orderly manner, having access to all our information and being able to add more at any time.
Dropbox Offline
Dropbox has a connection and offline function and the differences are very varied from each other. We could say that when we don't have a connection, we have a limited Dropbox and we can't upload files to the cloud.
In the case of computers, the limitations are small if we have the desktop application installed. When we do not have a connection, we can access all the files that we have saved in our Dropbox account, since the data is also synchronized with the hard drive. Something that we cannot do is add more content to the account, we can only use the files that are already there at that time.
On the contrary, if we use Dropbox offline from the application designed for Android or iPhone devices, we must bear in mind that our capabilities will be very limited. Here, we can only have access to the favorites folder, which we can view and use without problems. However, the other files will not be available and we will not be able to add more content.
Dropbox Paid VS Free
All users who register in Dropbox start with a free account, but they can access paid accounts with the intention of gaining more space. The normal thing is to stay in the account for free until we run out of storage.
2 GB is very little space, but having 1 TB (which is 1000 GB) is usually more than enough for one person, and all this will only cost $10.
Benefits Of Having A Free Account
It's free: Let's be honest with ourselves, we will all be happy if they give us a service and it never charges us anything for its operation. This is one of the reasons why many users decide to keep the Free account.
We can increase the memory space: Free accounts have the features of increasing the amount of storage with certain options. Here we can invite friends, follow Dropbox on their social accounts, and much more. It should be noted that this will not be possible in the paid options.
Benefits Of Having A Paid Account
Huge amount of storage: One of the best things we get when we buy any of the paid accounts that Dropbox offers, is the huge increase in storage. While having 16 GB for free is not bad at all, you may run out of space at some point. On the contrary, if you have 1 TB, we assure you that you will have space to store anything you want.
Teamwork: Working in teams and buying several accounts that are connected to each other is one of the features that the paid package offers. This significantly reduces its price if used by a large team.
Advanced Uses
Dropbox stands out for its ease of use, and that this storage service has one of the most intuitive interfaces on the market, if not the best.
Despite this, this does not mean that it is simple and much less an application without greater complexity, because it has a series of uses that are really advanced and require prior knowledge. Knowing how to use these advanced functions gives us far superior control over your tools.
"Above page is written for promotional purpose. We do not damage any copyright. We create apps from the scratch only."
Process We Follow
Being a Top development company, the proficient developers of our teams follow a well-organized development process that includes the following steps.
Requirement Gathering
We help clients to gather and analyze the requirements to understand the functionalities to be integrated into the app. This process enables us to draw a development plan and transform the clients' concepts into an efficient and functional app.



UI/UX Design
Our developers use effective UI trends to design apps that are not only pleasing to the eye but also intuitiveness and consistency. We make sure the applications not only satisfy the needs of our clients but are also simple and convenient for the end-users.
Prototype
We develop a preliminary visualization of how the mobile app would look and function. The prototype of the mobile application will give an idea of the look and feel of the app, and we test the users' reactions to the UI and UX designs.



Development
Our team of app developers has a thorough understanding of different programming languages, frameworks, third-party APIs, and more and will develop logic and codes to make your mobile application browsable for your target audience integrating various features and functionalities.



Quality Assurance
Our developers carefully test every app to ensure that they provide an excellent user experience and meet the requirements of our clients. Apps developed by our development team are bug-free because they go through a series of automated and manual testing before deployment.



Deployment
Our app developers follow strict guidelines and best practices of app stores to make your mobile application good to go. The app deployment phase will make sure your mobile applications can meet all the publishing criteria and reach your target audience.



Support Maintenance
All digital solutions need improvement. The deployment of an app is not the final stage. We work with our clients to offer post-deployment maintenance and support to make sure the mobile application always stays bug-free and trendy.



Get Free
Quote

Now !

Got An Idea? Leave A Message To Us And We Will Reach Out To You Soon.