How Much Does An App Like Epix Cost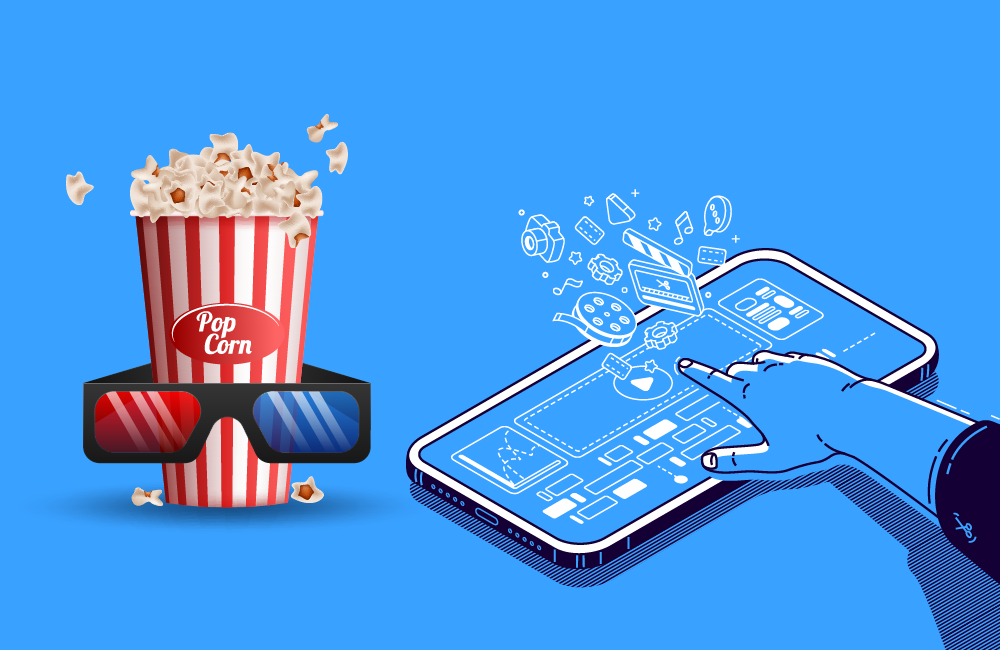 Classic television is no longer just available via cable, satellite or antenna. You can also receive television over the Internet - no longer just via browser. The television streaming services continue to grow and Epix is now available on devices based on Android an iOS.
We are living in the golden age of television streaming. Such an abundant offer forces us to choose between platforms, either because of the price, the catalog or the arrival of our favorite series that "invites us" to subscribe during the period that the broadcast lasts.
Netflix, HBO, and Amazon Prime are the great dominators of the global market. A market to which alternatives such as Disney+ or the Apple platform will soon arrive and which also has other options not as well-known as The Roku Channel or this one at hand, Epix.
Epix offers the ability to access content in Full HD and 4K resolution. The question in this regard is that they have not clarified whether the support for 4K video will come to its mobile app.
Streaming: Access Music, Videos And TV Content At Any Time
Streaming services have changed the way videos, TV and music are used within a few years. Content such as films, series or songs can be transmitted via the Internet to mobile devices such as smartphones and tablets or on the television at home and played back directly. When streaming, the data is not permanently stored on your own device and a download is not required. Instead, depending on the performance of the internet connection used, streaming content can be started in a matter of seconds in the browser or the app.
Streaming Drives Up Data Consumption
If you use a DSL connection or cable connection with an Internet flat rate, you usually don't worry about data traffic. However, with frequent streaming, the monthly data consumption increases considerably. There is a traffic of 1 GB or more when streaming an HD movie. When using it on mobile devices, you should therefore always keep an eye on the data consumption. Otherwise, the monthly high-speed data volume included in the tariff is quickly used up. It is therefore advisable to use streaming content on smartphones or tablets preferably via a WIFI connection.
The Internet Connection For Streaming Has To Be Fast
Depending on the selected image or audio quality of the streamed content, a correspondingly fast Internet connection is required. While HD videos can be streamed in a single household via a classic DSL connection with up to 16 Mbit/s, in a multi-person household or when accessing Ultra HD content, a VDSL connection with 50 Mbit/s or more or, alternatively, a correspondingly faster cable connection may be available. Otherwise, the streams will not be displayed smoothly when several people in the household access streaming services at the same time.
Free And Paid Streaming Offers
If you want to stream content from the web, you don't necessarily have to pay for it. Some providers have ad-financed variants with limited services. For example, the music streaming service Spotify can also be used free of charge. Most services can usually be tested free of charge within a certain period of time. Paid services have an average monthly cost of 8 to 10 dollars. If you want additional features such as special image or audio quality, you can choose appropriate premium options or tariff variants for a few dollars extra.
Video Streaming: Watch Films And Series Via Netflix, Amazon Prime Video & Co.
With video streaming services, users become program directors themselves. A wide range of films and series can be accessed at any time at a monthly flat rate. Whole series can be viewed one after the other if necessary. Video services such as Netflix and Amazon Prime are also an alternative to linear television. Customers remain flexible: Netflix can be canceled on a monthly basis. Prime Video from Amazon is on the one hand part of the paid Prime membership of the US group, but on the other hand, it can also be booked individually with a one-month term. The services can be received in the browser or on devices such as smartphones, tablets, game consoles and via streaming hardware such as Fire TV or Chromecast.
TV Streaming: TV Via Live Stream Or On Demand
A connection for satellite TV or a cable connection is no longer absolutely necessary for receiving regular programs from public and private TV channels. Instead, the TV content can alternatively find its way via the Internet as a live stream on smart TVs and mobile devices.
The biggest advantages of streaming services:
Individual program: On-demand portals deliver a large number of series, films and programs that you simply choose yourself. Categories and topics that don't interest you don't run either.
Freedom of location: You can take your favorite programs with you wherever you go and watch them on multiple devices such as your home TV, laptop or mobile phone.
Time freedom: You determine when your prime time takes place, when you take a coffee break or how long the series marathon should last. Just press pause or record four programs at the same time.
Access to trend shows and niches: Discover exclusive productions that are not on cable TV.
Streaming enables features such as original sound, subtitles, recommendations as well as recording, rating and offline modes (see below).
Non-stop entertainment thanks to little to no advertising.
Hyperlink InfoSystem is a top mobile app development company that can assist you with an app similar to Epix. The cost of an online movies and shows streaming app is around $7000 depending on the features to be included.
"Above page is written for promotional purpose. We do not damage any copyright. We create apps from the scratch only."
Process We Follow
Being a Top development company, the proficient developers of our teams follow a well-organized development process that includes the following steps.
Requirement Gathering
We help clients to gather and analyze the requirements to understand the functionalities to be integrated into the app. This process enables us to draw a development plan and transform the clients' concepts into an efficient and functional app.



UI/UX Design
Our developers use effective UI trends to design apps that are not only pleasing to the eye but also intuitiveness and consistency. We make sure the applications not only satisfy the needs of our clients but are also simple and convenient for the end-users.
Prototype
We develop a preliminary visualization of how the mobile app would look and function. The prototype of the mobile application will give an idea of the look and feel of the app, and we test the users' reactions to the UI and UX designs.



Development
Our team of app developers has a thorough understanding of different programming languages, frameworks, third-party APIs, and more and will develop logic and codes to make your mobile application browsable for your target audience integrating various features and functionalities.



Quality Assurance
Our developers carefully test every app to ensure that they provide an excellent user experience and meet the requirements of our clients. Apps developed by our development team are bug-free because they go through a series of automated and manual testing before deployment.



Deployment
Our app developers follow strict guidelines and best practices of app stores to make your mobile application good to go. The app deployment phase will make sure your mobile applications can meet all the publishing criteria and reach your target audience.



Support Maintenance
All digital solutions need improvement. The deployment of an app is not the final stage. We work with our clients to offer post-deployment maintenance and support to make sure the mobile application always stays bug-free and trendy.



Get Free
Quote

Now !

Got An Idea? Leave A Message To Us And We Will Reach Out To You Soon.