How Much Does An App Like Epocrates Cost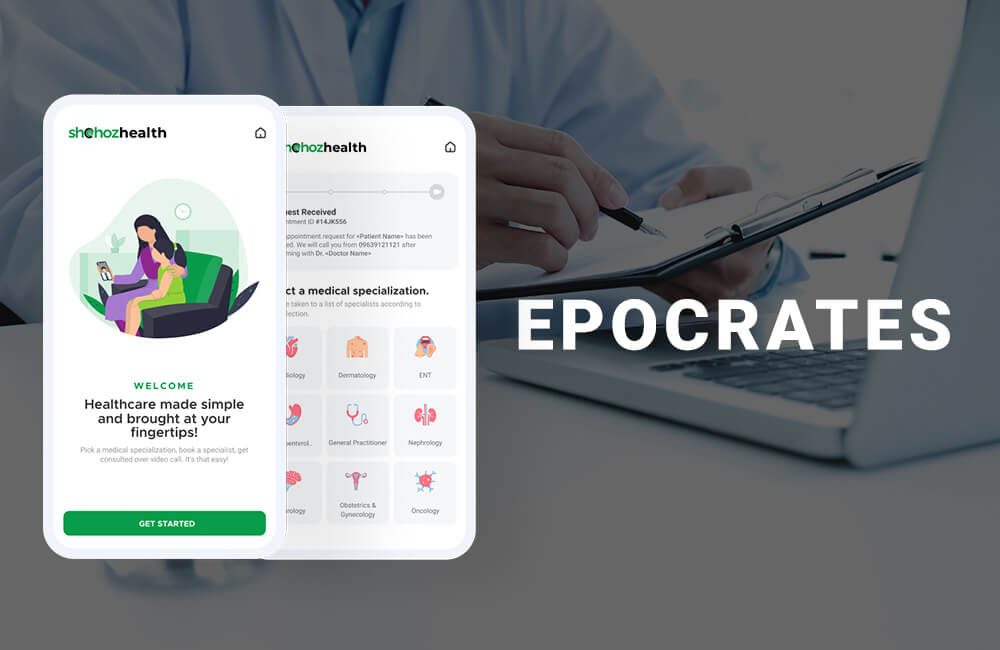 Epocrates is a famous drug reference app used by healthcare professionals. According to the information provided in the description, doctors around the world have chosen this development for its precise content and for its innovative proposals.
Epocrates is a guide, it is a medical consultation application that focuses mainly on medicines. Although this development can be downloaded for free, there are different types of plans, each one offering different features. Initially, clinical information on thousands of prescription drugs and hundreds of over-the-counter drugs is accessible free of charge. In addition, by searching the physical features of a certain pill, it is possible to identify it. This is incredibly useful when a patient does not know exactly what has been prescribed and has their medications loose. Epocrates also offers a tool that checks drug interaction and combination, allowing you to compare and combine up to 30 drugs at a time.
Benefits From The Patient's Point of View
Time Saving
Making an appointment on the phone usually takes a lot of time. If it is the only way to make an appointment, all patients must pick up the phone. Above all, this has one consequence: waiting loops!
Patients usually have to wait minutes to find out that the next appointment will only be available in a few weeks. This is not an uncommon case, especially with specialists. And who knows if and when he will have time in 6 weeks?
Another problem on the phone: Patients do not see all available appointments. Your employees can hardly suggest every date. It is not uncommon that another date would have been more suitable.
Flexibility
Patients are already sacrificing their time on the phone anyway. You also have to adhere to the opening times of your practice. You just can't call when it suits you best.
Most patients prefer making an appointment with a doctor if they really have the time. This is usually the case in the evening or on the weekend. So, when the practice is closed. The majority of these patients then look specifically online for appointments that are still available with doctors who offer online appointment arrangements.
Incidentally, this is exactly how patients proceed when it comes to short-term doctor visits. Just have a quick look on the Internet to see if there is still an appointment available tomorrow or in the coming week and find a suitable appointment within a few minutes. It's not that spontaneous and quick on the phone.
Consider The Needs Of All Patients
Most medical practices on the Internet give people with disability little chance of making an appointment on their own. Often a family member or friend has to stand in for them.
It becomes just as problematic for people who suffer from a pronounced social phobia and a phone call seems impossible for them. A health mobile app can help solve such problem.
Appointment Reminder Via Email or SMS
When booking an appointment online, patients must of course always leave a contact option. Usually this is an email address or a telephone number. This offers the patient the advantage that he can be reminded of the appointment. This can happen on the day before the appointment. You can also remind the patient if they have anything to bring with them, such as a vaccination card or a towel.
It is not only an additional service, but also facilitates communication and gives the patient an initial "feeling at welcome" in the hospital. After all, the patient knows that the doctor's office is awaiting his visit. This easy-to-implement service can also help build trust. A top mobile app development agency like Hyperlink Infosystem can assist you with an app like Epocrates. The average cost of such app is around $7000.
Our Services at Hyperlink InfoSystem
Have Tailor-made iOS, Android or Hybrid Apps Developed
With us as a development partner, you get the development of high quality and unique apps for mobile operating systems. We accompany you from the conception to the go-live of your app. We support you in perfecting your idea so that the user is guaranteed the best possible experience. Even after the go-live, we are still there for you as a partner and offer you free support. Our range of services includes native and hybrid app development for iOS and Android.
UI / UX Design
Individual and striking designs for your application or website. An app is characterized by ease of use and intuitive design. Modern state of the art designs are created by our creative minds with many years of experience. We do not use templates; we illustrate and animate your design ourselves. In order to achieve the best possible user experience, we apply the A/B testing method to various test scenarios. In this way, we ensure that your design leaves a lasting impression on every user.
Progressive Web Apps
A website to support your app or as a stand-alone project. With us, you realize your web project and we cover the following development methods: classic web development, responsive web design and progressive web apps. Whether it's an individual web app, process optimization system or a classic landing page - you can shape your digital future together with us.
CRM Development
Development of intelligent CRM systems that lay the foundation for your project. CRM solutions increase profitability by making the administrative processes in your sales, marketing and service departments more efficient so that you can concentrate on building and maintaining important customer relationships. With us as a development partner, we offer you a fully integrated CRM solution with which you can optimize your business processes and make the most of your customer relationships.
"Above page is written for promotional purpose. We do not damage any copyright. We create apps from the scratch only."
Process We Follow
Being a Top development company, the proficient developers of our teams follow a well-organized development process that includes the following steps.
Requirement Gathering
We help clients to gather and analyze the requirements to understand the functionalities to be integrated into the app. This process enables us to draw a development plan and transform the clients' concepts into an efficient and functional app.



UI/UX Design
Our developers use effective UI trends to design apps that are not only pleasing to the eye but also intuitiveness and consistency. We make sure the applications not only satisfy the needs of our clients but are also simple and convenient for the end-users.
Prototype
We develop a preliminary visualization of how the mobile app would look and function. The prototype of the mobile application will give an idea of the look and feel of the app, and we test the users' reactions to the UI and UX designs.



Development
Our team of app developers has a thorough understanding of different programming languages, frameworks, third-party APIs, and more and will develop logic and codes to make your mobile application browsable for your target audience integrating various features and functionalities.



Quality Assurance
Our developers carefully test every app to ensure that they provide an excellent user experience and meet the requirements of our clients. Apps developed by our development team are bug-free because they go through a series of automated and manual testing before deployment.



Deployment
Our app developers follow strict guidelines and best practices of app stores to make your mobile application good to go. The app deployment phase will make sure your mobile applications can meet all the publishing criteria and reach your target audience.



Support Maintenance
All digital solutions need improvement. The deployment of an app is not the final stage. We work with our clients to offer post-deployment maintenance and support to make sure the mobile application always stays bug-free and trendy.



Get Free
Quote

Now !

Got An Idea? Leave A Message To Us And We Will Reach Out To You Soon.