How Much Does An App Like Expedia Cost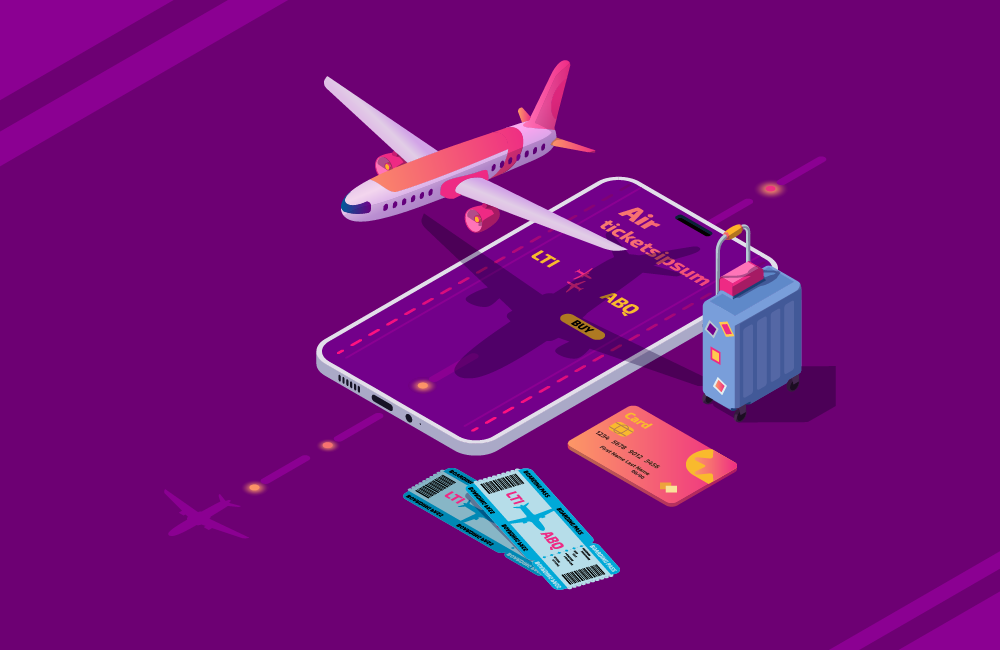 The digital world has changed the way of shopping. It has put any product or service within the reach of the users with a single click from the comfort of our home, without applying a major effort.
The travel and tourism sector is no exception. For several years, a large number of companies have shown how easy it is to book hotel nights, flights, tourist tours, car rental, in short, everything that is you may need during a trip. These companies are known as Online Travel Agencies (OTAs).
Expedia has been offering its services as an online travel agency since 1996. You will find a huge selection of travel offers that are provided by a third travel provider on its travel portal. Meanwhile, the American company is one of the largest providers in the tourism sector and operates in more than 31 countries. Everything from package tours, hotels, flights, rental cars to last minute deals is offered all year round.
If you are still not convinced to use an OTA to plan or buy your trips, here are some reasons that could help you decide:
Wide Range Of Products
Just as there are a large number of suppliers, you will also find all kinds of products or services that you can imagine. Packages to all parts of the world, flights, hotel nights, services, tours, etc. We could almost assure you that there is nothing you look for on the net that you cannot find.
Opportunity To Compare Prices
The competition is increasingly high when it comes to selling, that is why OTAs look for the best way to retain their customers, and this they achieve by lowering prices compared to others. You can take advantage of this by comparing and finding the price that suits you best.
The Ease Of Making The Payment By Different Means
Online travel agencies will offer you the opportunity to pay with a credit and debit card, PayPal and even cash directly to the hotel you reserve.
Months Without Interest
If you have patience or travel in low season, you will most likely be able to get good packages at a good price and with terms where you will practically not feel the payments.
Personalized Search For Travel Packages
Every time you look for a hotel, for example, specialized online portals will give you the opportunity to make filters according to your needs. Whether you search by price, by location, by category, by reputation or by whether they offer this or that service.
Feedback From Other Users
You will have the opportunity to read what other users experienced in the destination to which you want to travel, how was the attention at the hotel or what was the experience during the flight? This will help you choose the best option with the least margin of error.
Simple Transactions
You can choose the service of your choice and get the required cost with a single click in a few minutes. You will immediately receive your confirmation via e-mail.
The Fact That The Product Being Purchased Is Not Physical
Buying a travel package online is easier than buying a watch or a dress, because what you will receive has no physical form. It is not necessary to send it by parcel and wait days and days for it to arrive. Therefore, it will be a matter of minutes for you to receive what you bought.
Comfort
You will no longer have to go to a square or travel kilometers and waste a lot of time to see your travel agent and make the purchase. If you use this way, you can do everything from the comfort of your home, and even on the street by just having access to the internet.
Everything In One Place
When you start planning your trip online, you will realize that everything you are looking for can be found in the OTAs.
Features That OTA Offers
Variety And Availability
When we turn to an online agency, the possibilities of finding great offers are unlimited, since we will have a huge variety of firms without geographic restrictions. The variety and availability are the real reasons that move the traveler to opt for this option, with only face-to-face businesses being relegated to a finite number of offices in each city. Therefore, the range of resources and the support of a professional, added to the comforts that the digital world offers us, constitute a winning combination. With these platforms, the client does not need to leave the comforts of his home every time he requires the attention of a traditional travel agency. Online travel agencies are present in all phases of the new ecosystem of leisure travel consumption, "planning", "booking", "experiencing" & "sharing".
Shopping Experience
The personalization and adaptation of large amounts of data, in relation to the behavior and desires of the target audience, have contributed to greater loyalty and therefore to an increase in adoption rates. It should be noted the usability that these portals usually have is intended to make the conversion funnel a truly simple process, and this is how more and more customers remain loyal.
If you need to develop an OTA that is similar to Expedia, you should contact a top mobile app development agency. At Hyperlink InfoSystem, we will assist you in the integration of the required features to make booking a seamless task. The development cost of an app similar to Expedia is between $7000 to $15000.
"Above page is written for promotional purpose. We do not damage any copyright. We create apps from the scratch only."
Process We Follow
Being a Top development company, the proficient developers of our teams follow a well-organized development process that includes the following steps.
Requirement Gathering
We help clients to gather and analyze the requirements to understand the functionalities to be integrated into the app. This process enables us to draw a development plan and transform the clients' concepts into an efficient and functional app.



UI/UX Design
Our developers use effective UI trends to design apps that are not only pleasing to the eye but also intuitiveness and consistency. We make sure the applications not only satisfy the needs of our clients but are also simple and convenient for the end-users.
Prototype
We develop a preliminary visualization of how the mobile app would look and function. The prototype of the mobile application will give an idea of the look and feel of the app, and we test the users' reactions to the UI and UX designs.



Development
Our team of app developers has a thorough understanding of different programming languages, frameworks, third-party APIs, and more and will develop logic and codes to make your mobile application browsable for your target audience integrating various features and functionalities.



Quality Assurance
Our developers carefully test every app to ensure that they provide an excellent user experience and meet the requirements of our clients. Apps developed by our development team are bug-free because they go through a series of automated and manual testing before deployment.



Deployment
Our app developers follow strict guidelines and best practices of app stores to make your mobile application good to go. The app deployment phase will make sure your mobile applications can meet all the publishing criteria and reach your target audience.



Support Maintenance
All digital solutions need improvement. The deployment of an app is not the final stage. We work with our clients to offer post-deployment maintenance and support to make sure the mobile application always stays bug-free and trendy.



Get Free
Quote

Now !

Got An Idea? Leave A Message To Us And We Will Reach Out To You Soon.