How Much Does An App Like Facebook Clone Cost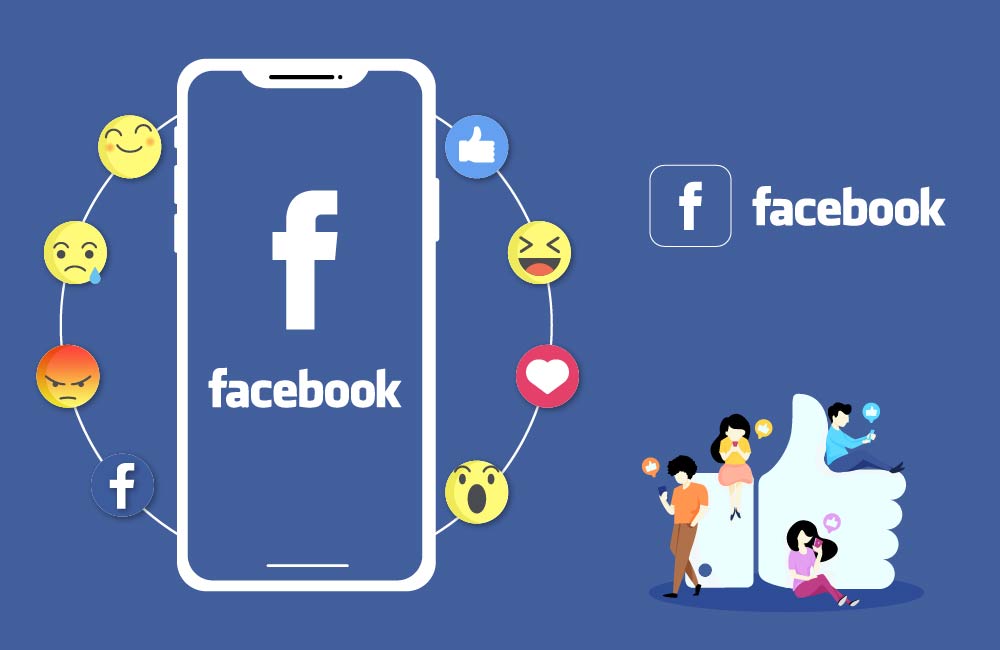 The features of Facebook could be divided into two sections. One is the features of your personal Facebook profile, in which you can share photos and moods, as well as chat and be aware of the life of your friends. Other features are those that Facebook pages have, in which you can start a business, to publicize your brand and reach a wider audience. Facebook uses various types of technology for its operation.
The Main Features Of A Personal Facebook Profile
Biography
The main function of this feature is to streamline and optimize the users' view through the profiles of your contacts. In this navigation, you can see the exact date of your friends' posts, status updates and comments.
Chat
One of the features of Facebook that allows you to start a conversation with your friends is the Facebook Messenger application. This application that was originally called Facebook Chat, helps you start a chat with friends. It even has ways to delete Messenger contacts and recover deleted Messenger messages.
Friends List
This function allows us not only to have an extensive list of people we have accepted as friends; it also gives us the option of looking for a person with whom we would like to chat or have some type of contact. Another useful tool is the search and suggestion of friends. It has a current limit of 5000 friends.
Groups
It is one of the main features of Facebook. It is common to see Facebook groups where items such as cars, motorcycles, or household items are sold. On the other hand, there are many others who use them to form a community with a particular taste, such as photography, cooking, news, etc. Facebook Groups have a limit of 300 members.
Pages
Facebook Pages are used mainly by brands to showcase their products. They have tools that allows you to see statistics and know how many people have seen your publication. In addition to this, you can make use of paid promotions to have even more reach.
App Center
It contains the best apps available for the social network. It shows the applications that are most related to their daily activities of each person. You can enter the store from the internet with mobile devices. Each application will have a page with a detailed description of each app.
Security
One of Facebook's main features is the security of the accounts. Although you can never be exempt from an attack by a hacker. However, there are some available to recover a hacked Facebook account.
Games
One way in which users spend long hours on Facebook is by playing games. Most of the applications found are related to role-playing games, some of the most popular games are Trivial Pursuit, FarmVille, City Ville and Criminal Case.
Amazing Features Of Facebook Pages
Facebook pages are focused on companies, institutions or brands. With Facebook Pages, you can offer your products and make your brand known. However, you must properly manage your Facebook Page to achieve your target. Top mobile app development company such as Hyperlink InfoSystem can assist you with the development of an excellent mobile application. Here are some of the features of Facebook Pages:
Page Visibility
This is set to determine if your page is to be viewed by the public or not.
Visitor Posts
You can change the settings so that anyone can add photos and posts, or you can enable the option to Review other people's posts before they are posted on the page.
Audience Of The News Section And Visibility Of The Publications
When you create a post, you can choose who will see it in the news section by selecting the interest, gender and age of your audience, among others. You also have the option to control who will see the post in the bio.
Shared Posts And Stories
People can share your page stories, posts, or events in their story. Including the name of the page and a link to the content you originally shared.
Features Of Facebook Messenger
Facebook Messenger keeps changing to improve the user experience when it comes to communicating with their friends. And there are functions that we must highlight so that you can take advantage of them in your daily life. Developing an app like Facebook messenger might be what you need to take your business to the next level. Top mobile app development company like Hyperlink InfoSystem can assist you with that. Here are some of the features that will make you consider developing Facebook app clone because it is the first choice for young people.
Messages Across Platforms
The application allows you to see when the "other user is typing", for example, through the various mobile systems.
Group Chats
Messenger helps to easily create groups, since you just have to start a conversation and start adding the other participants from the configuration icon. The name of the chat easily changes, as well as the colors. You can also mute the conversation if it becomes a nuisance.
Can Be Accessed From The Browser
The tool can operate on the web without any problem on Messenger.com.
Encrypted Conversations
The app offers "secret" messages, which are "encoded from end to end of the conversation on any or all of your mobile devices at the same time," according to Facebook.
Send And Receive Money
It is possible to send and receive money from Messenger, but you should know that payments in the app require a debit card at both ends of the transaction. However, the service is free, and offers protection based on personal identification number or PIN and an "industry-leading security" level, according to Facebook.
Phone Calls Are Free
Messenger makes it possible to make voice and video calls. There is no cost, but it can affect your data plan if you are not connected to a Wi-Fi network.
Send A 15 Second Video Instantly
Messenger has a built-in camera feature, and if you want to send a quick video, just hold down the shutter button for 15 seconds. When you drop it, the clip will preview immediately before being sent.
File Sharing
You can include files up to 25MB in your conversations.
With many of the features of Facebook application, it is no surprise that many individuals and businesses are willing to develop an apps similar to Facebook. Top app development agencies such as Hyperlink InfoSystem can help you make your dream come true. Depending on the features, a Facebook app clone costs between $8000 to $16000.
"Above page is written for promotional purpose. We do not damage any copyright. We create apps from the scratch only."
Process We Follow
Being a Top development company, the proficient developers of our teams follow a well-organized development process that includes the following steps.
Requirement Gathering
We help clients to gather and analyze the requirements to understand the functionalities to be integrated into the app. This process enables us to draw a development plan and transform the clients' concepts into an efficient and functional app.



UI/UX Design
Our developers use effective UI trends to design apps that are not only pleasing to the eye but also intuitiveness and consistency. We make sure the applications not only satisfy the needs of our clients but are also simple and convenient for the end-users.
Prototype
We develop a preliminary visualization of how the mobile app would look and function. The prototype of the mobile application will give an idea of the look and feel of the app, and we test the users' reactions to the UI and UX designs.



Development
Our team of app developers has a thorough understanding of different programming languages, frameworks, third-party APIs, and more and will develop logic and codes to make your mobile application browsable for your target audience integrating various features and functionalities.



Quality Assurance
Our developers carefully test every app to ensure that they provide an excellent user experience and meet the requirements of our clients. Apps developed by our development team are bug-free because they go through a series of automated and manual testing before deployment.



Deployment
Our app developers follow strict guidelines and best practices of app stores to make your mobile application good to go. The app deployment phase will make sure your mobile applications can meet all the publishing criteria and reach your target audience.



Support Maintenance
All digital solutions need improvement. The deployment of an app is not the final stage. We work with our clients to offer post-deployment maintenance and support to make sure the mobile application always stays bug-free and trendy.



Get Free
Quote

Now !

Got An Idea? Leave A Message To Us And We Will Reach Out To You Soon.