How Much Does An App Like Find My Friends Cost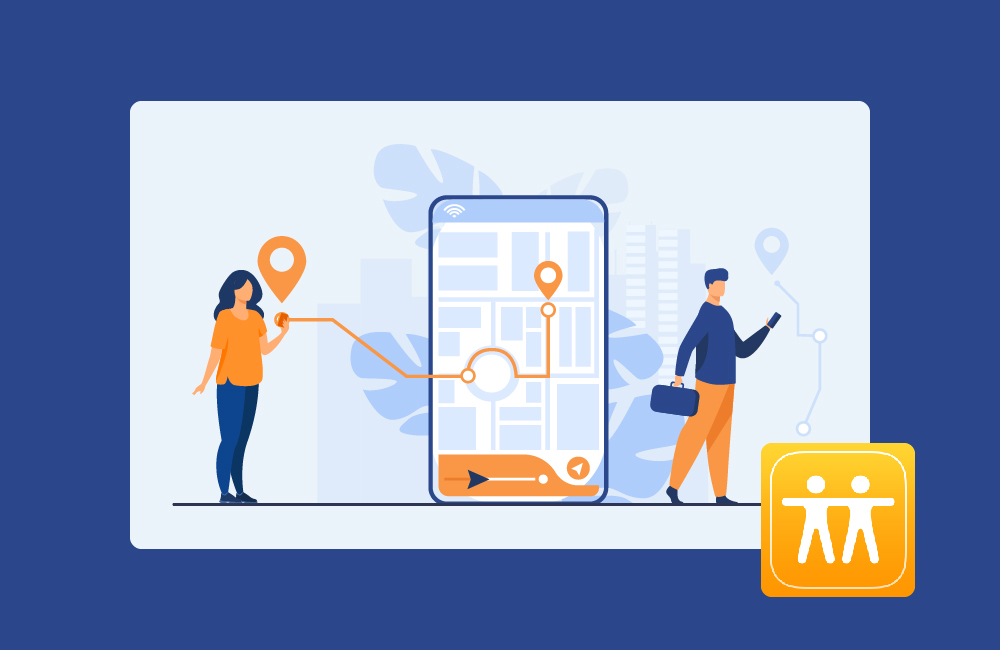 Along with iOS 5, Apple introduced a number of new applications. Find My Friends stood out among them. It is a kind of social network where we can share our location with friends. it gives us the geographical coordinates of other users of an Apple gadget, as long as they have authorized us. When we finish, we can become invisible.
Apple is always at the forefront of technology, for the development of equipment and apps that undoubtedly satisfy the needs of users. In this case, "Find My Friends" is an application with innumerable advantages from which you can get the most out of it. Its initial version was developed in October 2011 under the iOS 5 operating system to be used on iOS, iPadOS, WatchOS and MacOS platforms, ideal for location recognition.
Once you have carried out the task of locating a person or if, on the contrary, it is you who they have located, the information travels to the Apple platform where it is encrypted and remains there for about two hours. Currently, there are many apps that offer us the ease of finding or locating family or friends; however, there is no complete assurance that these are authentic as there are many false profiles.
Hyperlink InfoSystem Can Help You Develop An App Like "Find My Friends"
This incredible app's first function is to share your location through your device using GPS with other people who also have it. Another way to find your friends is by tracking their phone numbers. Now, what you should keep in mind is that it only works for iOS devices, being compatible with iPhone, iPod Touch, iPad and Apple Watch, since there is currently no Find My Friends app that is for Android.
Find My Friends is undoubtedly a very easy to use application that allows you to decide whether or not to share your location.
Features And Functions That Find My Friends Offers You
It is also compatible with iCloud.com on Windows using the Apple ID that is automatically linked with this application.
You will have synchronization with maps and contact.
You will easily and safely locate your friends and family.
You will receive notifications based on location.
You will have simple privacy controls.
You will have parental controls for minors.
You will share your location permanently and temporarily as you decide.
You can use the phone number or email address to share your location and invite friends to share.
You will also have support for 3D Touch.
If you have changed your address, you will be able to configure the alerts of your Find My Friends that inform your friends and family.
You can also create alerts for the arrival or departure of a person (family member, employee, etc.) to a certain place, that is, it works as a security device
Simple Steps To Enable And Manage The Find My Friends App On My Device
To Enable Find My Friends:
As a first step, you must make sure that the Location Services are active by entering the Configuration / Privacy option.
Select Location Services
Verify that many of your contacts were added automatically.
To Add Friends And Family And Manage Your Contacts:
Locate the people you want to add within your contacts and send the request to them to follow you. If, on the other hand, you have a contact that was added automatically and you do not want to share your location with that person, you are completely free to remove it from the application.
For Parental Controls:
For the safety of your children, this application has the option to restrict the display of their location by unauthorized third parties.
To Enable Notifications:
You must enable the option to allow Notifications in the Settings.
You can also use this option to receive other types of notifications.
Develop Excellent User Interface For Your Mobile App
The costs for an excellent mobile app project can be very different. The prices for an app similar to Find My Friend is on average of $5000 to $12000. First, you need to be aware of the role that your app's plays. The development of an internal organization app can be very inexpensive, for example, as it does not require an individual design and a design template can be used. In general, more money has to be invested in the design of an external app than in that of an internal app. You save the most costs with ready-made app designs. But the idea of saving shouldn't be in the foreground in the design. Creating an appealing design plays a big role in the success of your app. The more appealing the user interface (UI) of a mobile app is for the user, the longer and more intensively they use the app. Even if you have basic knowledge of app development, the development should possibly be left to professional app developers such as Hyperlink InfoSystem.

"Above page is written for promotional purpose. We do not damage any copyright. We create apps from the scratch only."
Process We Follow
Being a Top development company, the proficient developers of our teams follow a well-organized development process that includes the following steps.
Requirement Gathering
We help clients to gather and analyze the requirements to understand the functionalities to be integrated into the app. This process enables us to draw a development plan and transform the clients' concepts into an efficient and functional app.



UI/UX Design
Our developers use effective UI trends to design apps that are not only pleasing to the eye but also intuitiveness and consistency. We make sure the applications not only satisfy the needs of our clients but are also simple and convenient for the end-users.
Prototype
We develop a preliminary visualization of how the mobile app would look and function. The prototype of the mobile application will give an idea of the look and feel of the app, and we test the users' reactions to the UI and UX designs.



Development
Our team of app developers has a thorough understanding of different programming languages, frameworks, third-party APIs, and more and will develop logic and codes to make your mobile application browsable for your target audience integrating various features and functionalities.



Quality Assurance
Our developers carefully test every app to ensure that they provide an excellent user experience and meet the requirements of our clients. Apps developed by our development team are bug-free because they go through a series of automated and manual testing before deployment.



Deployment
Our app developers follow strict guidelines and best practices of app stores to make your mobile application good to go. The app deployment phase will make sure your mobile applications can meet all the publishing criteria and reach your target audience.



Support Maintenance
All digital solutions need improvement. The deployment of an app is not the final stage. We work with our clients to offer post-deployment maintenance and support to make sure the mobile application always stays bug-free and trendy.



Get Free
Quote

Now !

Got An Idea? Leave A Message To Us And We Will Reach Out To You Soon.