How Much Does An App Like Hulu Cost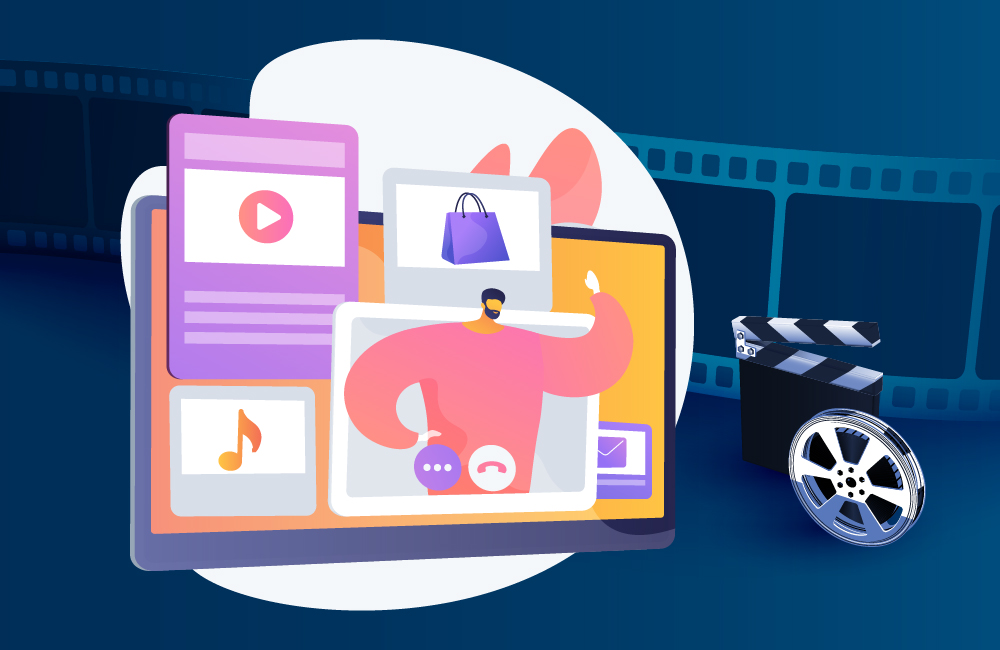 Streaming channels to watch series are living their "golden age" thanks to the fact that there are different platforms that offer the possibility of watching series, movies or documentaries whenever desired.
This business model has reached every home and it is rare to find a family today that has not hired the services of any of these platforms due to the convenience of its use.
With this avalanche in supply, users have questions about what these streaming platforms are, what they offer, or how they work. Among the latest developments is the Hulu platform, which has raised many questions among lovers of series and movies. Hulu is an American streaming platform that is generating a lot of interest just as Netflix did a few years ago.
Hulu is a subscription streaming video service for watching video on demand.
How Hulu Work?
Hulu has a free basic service that the user can access just by entering the official website and clicking on the videos they want to watch at that time. They are legally accessible through streaming and can be viewed unlimitedly and for free. It is not necessary to download any app to use Hulu.
What Is Hulu With Live TV?
This is the latest undertaking that the company is undertaking. This service does currently have a cost of 45 dollars a month. This service is more specific and allows users to watch television programs live or on demand, as it has more than 50 channels that include news and sports. The closest thing we can find is the Movistar+ version that offers an equivalent catalog.
How Much Does Hulu Cost?
The conventional platform costs $11.99 for unlimited ad-free access, or $7.99 for a service where there are ad breaks during different episodes.
Hulu is a fresh option and different from other platforms, since it allows the user to access either through a payment model or a free option that, although more limited, continues to offer a wide variety of products that make it attractive to the public.
What Are The Differences Between Hulu And Netflix?
First of all, we have to bear in mind that Hulu is offered in lesser countries and it is intended for users who mainly want to watch American programs. This in itself makes it significantly different from Netflix.
The Hulu browser is heaven for series and film lovers, since, in addition to chapters or movies, you can find clips with interviews with their actors, creators or directors. Netflix is ​​more concise in this regard.
If you pay one of the maximum prices, in addition to having access to the video catalog, you also have the possibility of watching live television channels.
With Hulu you can add other packages to be added to the Hulu properties in order to enjoy all the programming offered by other platforms while Netflix offers the entire catalog.
Develop Excellent User Interface For Your Mobile App
The costs for an excellent mobile app project can be very different. The prices for an app similar to Hulu is on average of $5000 to $12000. First, you need to be aware of the role that your app's plays. The development of an internal organization app can be very inexpensive, for example, as it does not require an individual design and a design template can be used. In general, more money has to be invested in the design of an external app than in that of an internal app. You save the most costs with ready-made app designs. But the idea of ​​saving shouldn't be in the foreground in the design. Creating an appealing design plays a big role in the success of your app. The more appealing the user interface (UI) of a mobile app is for the user, the longer and more intensively they use the app. Even if you have basic knowledge of app development, the development should possibly be left to professional app developers such as Hyperlink InfoSystem.
Develop Native Apps Similar To Hulu
Native apps are programs that are installed on the mobile device - apps in the classic sense. They are programmed individually for each operating system (Android and iOS) and are therefore more expensive than hybrid apps and web applications. A mobile native app costs an average of $7,000 to develop. However, this applies to each operating system (iOS and Android), which means that native app development will cost around $14,000 in total. However, native apps offer some advantages. A mobile native app has a high performance and recognition value, makes it easier to use and increases the user experience. A native app development also guarantees the highest level of data security during use. There are additional costs for publication in the respective app stores.
"Above page is written for promotional purpose. We do not damage any copyright. We create apps from the scratch only."
Process We Follow
Being a Top development company, the proficient developers of our teams follow a well-organized development process that includes the following steps.
Requirement Gathering
We help clients to gather and analyze the requirements to understand the functionalities to be integrated into the app. This process enables us to draw a development plan and transform the clients' concepts into an efficient and functional app.



UI/UX Design
Our developers use effective UI trends to design apps that are not only pleasing to the eye but also intuitiveness and consistency. We make sure the applications not only satisfy the needs of our clients but are also simple and convenient for the end-users.
Prototype
We develop a preliminary visualization of how the mobile app would look and function. The prototype of the mobile application will give an idea of the look and feel of the app, and we test the users' reactions to the UI and UX designs.



Development
Our team of app developers has a thorough understanding of different programming languages, frameworks, third-party APIs, and more and will develop logic and codes to make your mobile application browsable for your target audience integrating various features and functionalities.



Quality Assurance
Our developers carefully test every app to ensure that they provide an excellent user experience and meet the requirements of our clients. Apps developed by our development team are bug-free because they go through a series of automated and manual testing before deployment.



Deployment
Our app developers follow strict guidelines and best practices of app stores to make your mobile application good to go. The app deployment phase will make sure your mobile applications can meet all the publishing criteria and reach your target audience.



Support Maintenance
All digital solutions need improvement. The deployment of an app is not the final stage. We work with our clients to offer post-deployment maintenance and support to make sure the mobile application always stays bug-free and trendy.



Get Free
Quote

Now !

Got An Idea? Leave A Message To Us And We Will Reach Out To You Soon.