How Much Does An App Like Instagram Clone Cost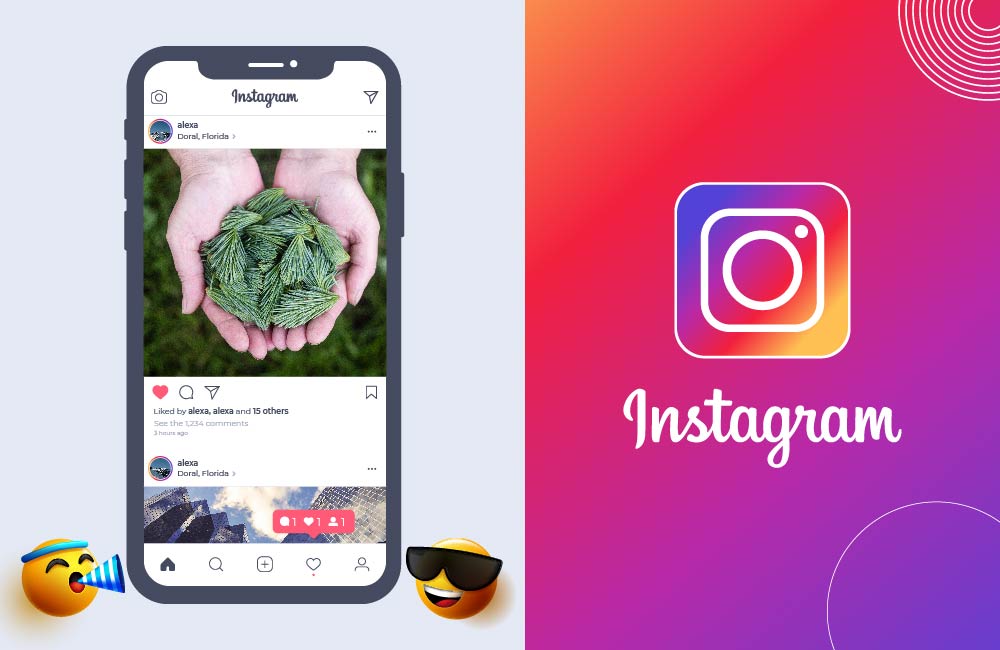 The social media world is becoming bigger and so is Instagram. While you could only publish private snapshots in the past, the range of functions is much larger today on Instagram. In addition to new formats, the app has also expanded the options for interaction.
Instagram became famous for sharing and posting pictures. As video content is becoming increasingly popular, it can also be shared in the app. A prerequisite for this is your own profile. If you want to post a picture or video, you can do so easily by tapping the plus symbol in the middle at the bottom of the app.
Develop App Similar To Instagram And Optimize Your Business Profile
Developing an app is not enough. You have to take maximum advantage of what it offers for you and your business. Our developers at Hyperlink InfoSystem can assist you with excellent mobile app similar to Instagram at a reasonable cost. Depending on the features of our Instagram clone app, the cost ranges from 5000 euros to 15,000 euros. We include the necessary features to ensure that the app becomes a success. Here are some tips to optimize your business profile on Instagram:
Optimize Your Profile
You will help your users to find you more easily if you add a link to your website and add a phone number. In addition, you must geolocate your business. This will boost your Local SEO on the platform. It is also very useful that you clearly and concisely explain what your company does and what it offers.
Use The Appropriate Hashtags
It will be easier to find your business if you use the most popular hashtags for your business. You have many tools that allow you to find the appropriate hashtags for your sector such as top-hashtags.com or hashtagify.me among others. It is also interesting that you check the accounts of your competition and see what hashtags they are using (but analyze them before using them, they may not be the correct ones). From here, make a fairly broad list of hashtags to be able to choose the right ones for each post. Also use the most popular hashtags locally and the most popular hashtags used on Instagram in general. When you make a publication, you only have to copy the hashtags that interest you the most according to the type of image and the objective you have in mind when publishing it.
Take Good Photos
The quality of the images is essential and they are a new showcase for your company. Do not post just any photo. Instagram is a social network of photos. It seems obvious that the images must have quality and be original.
Show The Human Side Of Your Company
If it is very important to show your more human side in the publications to enhance your personal brand, it is even more so when you try to generate engagement with your company account.
It is very good that you post images of your products or services, but users also want to see the more human part of your company. Show your team, make videos showing important events of your company, take photos of your facilities, etc.
Sell Sensations
The storytelling is very important and it will help a lot in your strategy. Look at the ads for Ikea, Audi, Coca Cola, they do not sell you their product, they sell you the feeling you will have when using it.
Use Instagram Stories
Brands are taking advantage of the potential of these 24-hour-life videos or photos. When a user publishes an image or a video in Stories, their photo appears surrounded by the colors of Instagram at the top of the history of all those who follow their account. This allows you to get more visibility. In addition, you can take surveys or ask questions to encourage the interaction of your followers.
Create Valuable Content
You can create small tips that help solve doubts about your target, as if it were a mini-post. You can also do a mini video tutorial describing the functionality of your products. Do not do the same as others, your company must differentiate itself above the others.
Interact
As in all social networks, you must interact with the people that you are interested in following you. Make a filter by hashtags and follow the accounts that you find interesting, so that they notice you, give a "like" on their publications or make a comment. It is very possible that they follow you back.
Develop Instagram Clone For Different Mobile Platforms:
The development time of an Android app, iPhone app or iPad app depends on the complexity. A basic app with basic functions and a professional screen design requires a budget in the lower four-digit range. Apps equipped with integrated web services, a user interface tailored to your needs, complex graphics or individual interfaces (APIs) require longer development times. Hyperlink InfoSystem will accompany you from the app idea to the publication and possible marketing in the app store.
We are available for your Native app development & app programming for Apple iOS (iPhone), Apple iPadOS, Android and other platforms (Windows Phone, HTML5, web app (web-based apps), etc.). Also, apps based on FileMaker Go are welcome.
We develop your idea for an individual app and support you in the marketing of your app, i.e. for your success!
"Above page is written for promotional purpose. We do not damage any copyright. We create apps from the scratch only."
Process We Follow
Being a Top development company, the proficient developers of our teams follow a well-organized development process that includes the following steps.
Requirement Gathering
We help clients to gather and analyze the requirements to understand the functionalities to be integrated into the app. This process enables us to draw a development plan and transform the clients' concepts into an efficient and functional app.



UI/UX Design
Our developers use effective UI trends to design apps that are not only pleasing to the eye but also intuitiveness and consistency. We make sure the applications not only satisfy the needs of our clients but are also simple and convenient for the end-users.
Prototype
We develop a preliminary visualization of how the mobile app would look and function. The prototype of the mobile application will give an idea of the look and feel of the app, and we test the users' reactions to the UI and UX designs.



Development
Our team of app developers has a thorough understanding of different programming languages, frameworks, third-party APIs, and more and will develop logic and codes to make your mobile application browsable for your target audience integrating various features and functionalities.



Quality Assurance
Our developers carefully test every app to ensure that they provide an excellent user experience and meet the requirements of our clients. Apps developed by our development team are bug-free because they go through a series of automated and manual testing before deployment.



Deployment
Our app developers follow strict guidelines and best practices of app stores to make your mobile application good to go. The app deployment phase will make sure your mobile applications can meet all the publishing criteria and reach your target audience.



Support Maintenance
All digital solutions need improvement. The deployment of an app is not the final stage. We work with our clients to offer post-deployment maintenance and support to make sure the mobile application always stays bug-free and trendy.



Get Free
Quote

Now !

Got An Idea? Leave A Message To Us And We Will Reach Out To You Soon.