How Much Does An App Like iPlayer Cost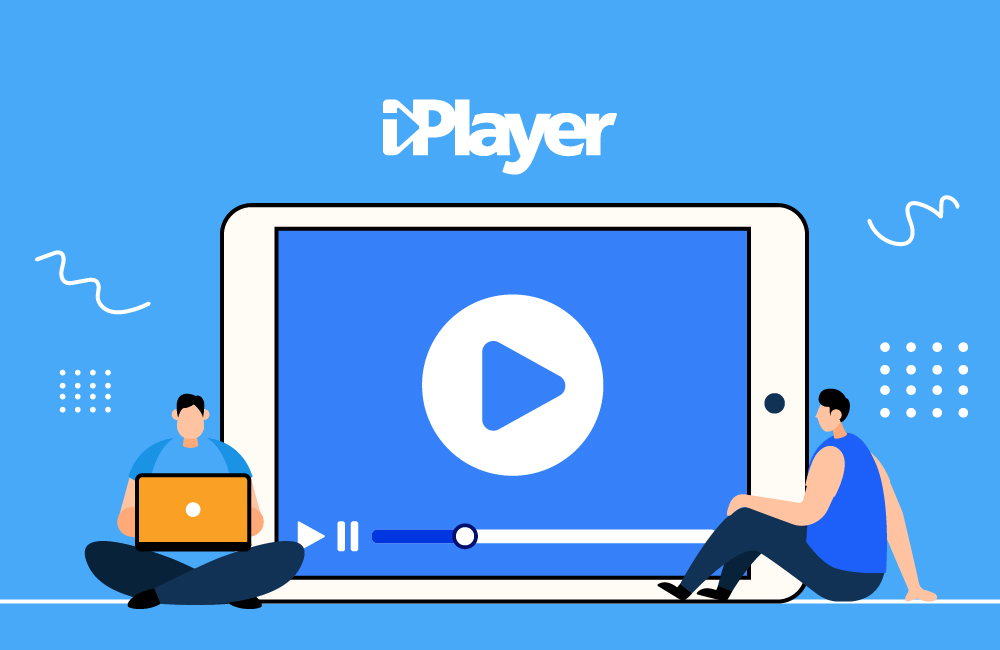 The BBC's video streaming service is already present on practically all the devices that a user in the UK can consult: computer, televisions and now, all consoles. The BBC iPlayer application allows you to view BBC programming on our mobile devices. Although this app already had a good reception for allowing the network's programs to be viewed via streaming, now this will improve since we can also download and watch them later.
Streaming And Social Networks
The broadcast of live videos is something that we no longer miss. It has been installed permanently on television platforms and it is even possible that we may consider not depending on cable in the future. Many users prefer the services offered by platforms such as Netflix, Amazon, HBO and many others that they are emerging and competing with the traditional landscape.
In the case of Social Networks, it is clear that they have clearly seen the vein that the broadcast of live content represents for the generation of content. What Facebook calls Stories is nothing more than pure streaming.
In 2003, we learned about the live transmission through Skype and incidentally, the use of this technology was made easier for anyone with a minimum of connection and equipment and without the need for large facilities.
At the moment that Social Networks begin to bet on the option of live video on their respective platforms is when technology begins to advance to put all kinds of tools in their hands.
Why you should consider streaming services?
What can stream offer to the development of your brand?
Eliminate Geographical Barriers
Imagine the possibilities offered by the transmission of an event in which you are participating or in which you want to involve Twitter users related to your brand. Without having to go anywhere, at that very moment, anyone who is connected will be able to see what you see or know what you do, how you do it and will have a closer idea of ​​who you are.
It Allows The Capture of Leads
As a result of the above, if we play our cards well, we will increase the reach of our company, our brand and attract potential clients or leads.
Customer Service
If customer service is important in your line of business, your personal blog and website will be a place to respond to customers' questions and attend to their needs and curiosity.
It humanizes your brand Carrying out live broadcasts is a type of Marketing in real time that facilitates interaction with users. This is highly valued today and allows a more direct and natural and even close contact.
Differentiate Your Brand And Help To Position it
The videos that are made live improve the positioning of your brand and your website. Also, once the streaming is finished, you can upload it to YouTube and this content will remain on your Google channel in the way that suits you best: information about products, talks and opinions of users, events, etc.
Increase The Duration of Visit
Another good news for SEO and positioning if we integrate the video within our website.
Our Approach at Hyperlink InfoSystem
Client-centric Development
We follow a holistic approach towards delivering exceptional services to our clients who seek an excellent web and mobile app development. We develop solutions that are tailored to the needs of each client.
Agile Development
Our Agile methodology is based on a simple principle: planning the entire project down to the smallest detail. Organizing all aspects of our project ensures that we do not just deliver our projects before deadlines, but also, they are well tested.
Dedicated Development Team
Our dedicated development team will work full-time on your project or participate according to your schedule requirements. Our team consists of experts from the areas of project management, front-end and back-end development as well as UI and UX development.
Excellent Support
Our clients love us because of the support we offer even after the deployment of our solutions. Our development team support, maintain and improve our solutions.
Data Backups
We generate a copy of the data taken from our apps and store them elsewhere so that it may be used to restore the original after a data loss event.
Data Protection
We manage the users' data professionally following the guidelines of the different app platforms and the regulations of the government.
Quality Deliverance
The quality of an app is a major determinant of its success. Our developers focus on delivering an excellent solution that exceeds the imagination of our clients. We first understand the needs of our clients and develop solutions that are perfect for them.
"Above page is written for promotional purpose. We do not damage any copyright. We create apps from the scratch only."
Process We Follow
Being a Top development company, the proficient developers of our teams follow a well-organized development process that includes the following steps.
Requirement Gathering
We help clients to gather and analyze the requirements to understand the functionalities to be integrated into the app. This process enables us to draw a development plan and transform the clients' concepts into an efficient and functional app.



UI/UX Design
Our developers use effective UI trends to design apps that are not only pleasing to the eye but also intuitiveness and consistency. We make sure the applications not only satisfy the needs of our clients but are also simple and convenient for the end-users.
Prototype
We develop a preliminary visualization of how the mobile app would look and function. The prototype of the mobile application will give an idea of the look and feel of the app, and we test the users' reactions to the UI and UX designs.



Development
Our team of app developers has a thorough understanding of different programming languages, frameworks, third-party APIs, and more and will develop logic and codes to make your mobile application browsable for your target audience integrating various features and functionalities.



Quality Assurance
Our developers carefully test every app to ensure that they provide an excellent user experience and meet the requirements of our clients. Apps developed by our development team are bug-free because they go through a series of automated and manual testing before deployment.



Deployment
Our app developers follow strict guidelines and best practices of app stores to make your mobile application good to go. The app deployment phase will make sure your mobile applications can meet all the publishing criteria and reach your target audience.



Support Maintenance
All digital solutions need improvement. The deployment of an app is not the final stage. We work with our clients to offer post-deployment maintenance and support to make sure the mobile application always stays bug-free and trendy.



Get Free
Quote

Now !

Got An Idea? Leave A Message To Us And We Will Reach Out To You Soon.