How Much Does An App Like Kik Cost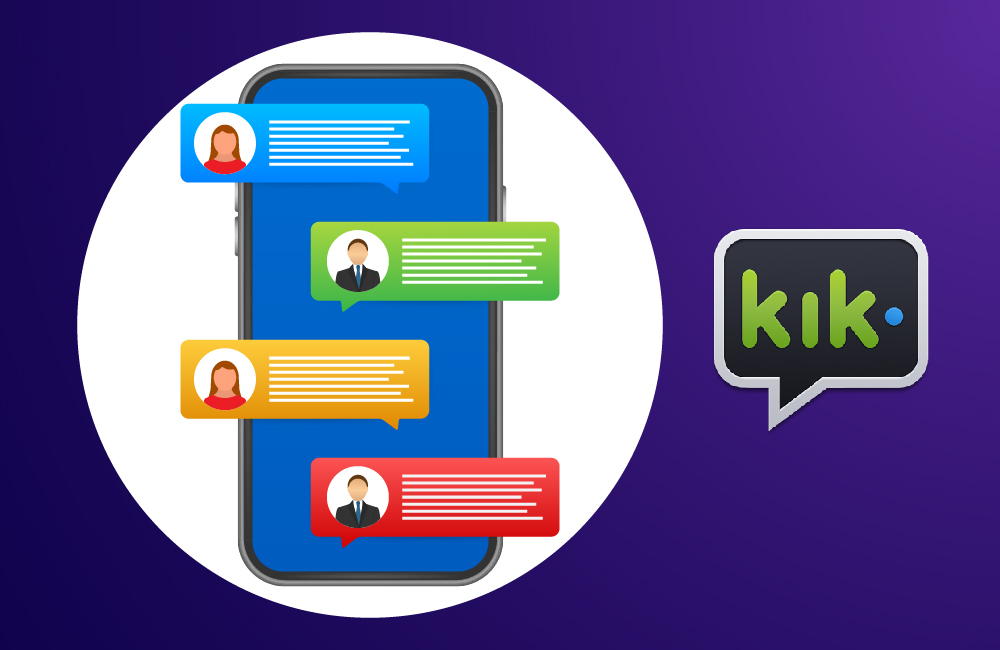 Kik Messenger is another of the clone messaging proposals of the BlackBerry system that has gained so much fame on different platform. It is available for iOS and Android, where they have to compete with WhatsApp and other instant messaging apps.
Kik has a large user base in the US and other parts of the world. However, there are many people who are uncomfortable with Kik because of spam accounts popping up on the service.
The Most Important Kik Functions
Kik is a messaging app that allows you to send and receive text messages, videos, pictures and other content.
In contrast to WhatsApp, users are not logged in with their phone numbers, but with Kik usernames. If someone has your phone number, you are not automatically in their contact list at Kik.
You can start public group chats with up to 50 people with a simple #hashtag. You can also create private groups.
Kik is currently the only mobile messenger with an integrated browser. Thanks to it, you don't have to leave the app while chatting and you can quickly share content with other users.
A special feature of Kik is that you can not only chat with friends. As with Facebook, you can also communicate with manufacturers and content providers, but in real time. So, if you have any questions about a product, simply contact the relevant manufacturer directly.
Tips For Registering With Kik
After you have installed the app, you register with a name of your choice. Here you should note the following:
In the interests of your privacy, choose a name that is not easy to guess. Because anyone who knows or guesses your username can send you messages via the app.
It is best to choose a name that contains letters, numbers and special characters, as this is less easy to guess.
The people you chat with will see your first name, last name, username and your profile picture. Your e-mail address, telephone number or your date of birth remain hidden from them.
Advantages And Difference Between Kik And WhatsApp
The Differences of Kik Messenger
The messaging platform has some differences with WhatsApp, which in a way are also its virtues, which differentiates it and makes it a real alternative. The most important is that it is not linked to a phone number. All you need is a nickname, which users call 'kik', like the tool itself. The reality is that teens have a taste for anonymity and Kik allows it much better than any digital communication tool. This means that it may have more dangers. But it is an important advantage from the user's point of view since it is very easy to start using it and above all you do not have to give anything in return.
Another advantage that it has, although it is not a difference with WhatApp as such, is that it allows direct communication while maintaining that anonymity. It is still not necessary to add personal information to send direct messages to other users, with whom you can also share YouTube videos and also your own designs thanks to a tool that Kik Messenger has associated with this purpose. But not only can they send it but, and this has been a great virtue in it for a long time, you can listen to music or enjoy those videos without having to leave it. Although this type of technology is being copied a lot, even WhatsApp has been behind Kik in this particular aspect in which it will always be a pioneer thanks to its legion of bots. In fact, it is together with that anonymity that allows its great value, which made it grow so much in such a competitive market.
Its third most important quality is that like many other apps, it started with a specific objective and from there it has branched off towards other paths. In the case of Kik, what it has done has been to copy similar Asian tools such as WeChat, developing possibilities such as making purchases or monetary transactions from it.
Kik's Advantages Over WhatsApp
In addition to these characteristics, there are some other minor ones that differentiate it from WhatsApp in a positive way. For example, you can send images that self-destruct, in the style of Snapchat or Instagram stories; you can mute notifications from the entire app for specific hours; and you can customize more details of the application, something that in WhatsApp does not go beyond the profile photo and the message.
On the other side of the scale, there are many features of WhatsApp that Kik Messenger does not have. For something, WhatsApp is what it is. It is the most famous messaging application in the world together with Line is of such caliber that it allows it to add functions at a pace that Kik cannot, so it is obvious that this happens.
What is newsworthy given the wide ignorance that exists around it is that Kik has the potential to come into your lives sooner or later. Developing an instant messaging app similar to Kik offers many advantages. Hyperlink InfoSytem can assist you in this regard. We have several years of experience in the development of excellent mobile application for individuals, businesses and organizations. The development cost of an app similar to Kik will cost around $8000.
"Above page is written for promotional purpose. We do not damage any copyright. We create apps from the scratch only."
Process We Follow
Being a Top development company, the proficient developers of our teams follow a well-organized development process that includes the following steps.
Requirement Gathering
We help clients to gather and analyze the requirements to understand the functionalities to be integrated into the app. This process enables us to draw a development plan and transform the clients' concepts into an efficient and functional app.



UI/UX Design
Our developers use effective UI trends to design apps that are not only pleasing to the eye but also intuitiveness and consistency. We make sure the applications not only satisfy the needs of our clients but are also simple and convenient for the end-users.
Prototype
We develop a preliminary visualization of how the mobile app would look and function. The prototype of the mobile application will give an idea of the look and feel of the app, and we test the users' reactions to the UI and UX designs.



Development
Our team of app developers has a thorough understanding of different programming languages, frameworks, third-party APIs, and more and will develop logic and codes to make your mobile application browsable for your target audience integrating various features and functionalities.



Quality Assurance
Our developers carefully test every app to ensure that they provide an excellent user experience and meet the requirements of our clients. Apps developed by our development team are bug-free because they go through a series of automated and manual testing before deployment.



Deployment
Our app developers follow strict guidelines and best practices of app stores to make your mobile application good to go. The app deployment phase will make sure your mobile applications can meet all the publishing criteria and reach your target audience.



Support Maintenance
All digital solutions need improvement. The deployment of an app is not the final stage. We work with our clients to offer post-deployment maintenance and support to make sure the mobile application always stays bug-free and trendy.



Get Free
Quote

Now !

Got An Idea? Leave A Message To Us And We Will Reach Out To You Soon.