How Much Does An App Like Last.fm Cost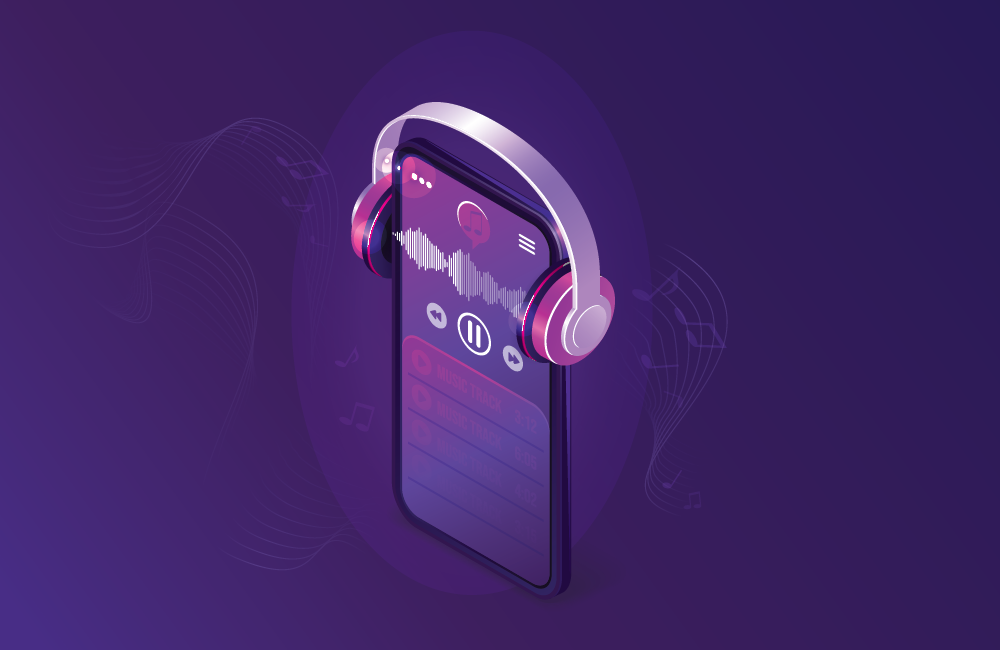 Find new songs and performers who exactly match your musical taste and who you have never heard of before with Last.fm. Most of the time, it's not always about streaming freely. It's also about discovering new music that suits you as quickly as possible. For example, there is the possibility to follow friends, musicians or celebrities in order to be informed about what music these people are listening to. You also have the option of looking at other users' private playlists. So, one tries to make data of all music fans as visible as possible in order to enable the users of the respective services to find inspiration in others.
Spotify, Soundcloud and others are increasingly offering their users services to achieve precisely this goal.
Last.fm is a music recommendation platform that works on a Web 2.0 basis. Based on their listening habits, users receive recommendations for new music, information about concerts in their area and a typical social networking function, such as contact suggestions for users with similar musical tastes. "Neighbors" are people who have similar tastes in music. Intersections between the performers of the songs and within the group of people registered are calculated from the database.
The name last.fm is made up of the words "last" and "FM" - frequency modulation. FM enables high quality, low-interference wireless transmission of radio programs. The name is intended to convey that last.fm is the only and the last radio station that you really need.
However, last.fm has long since left its original function behind:
Last.fm's radio service was finally shut down on April 28, 2014, and radio stations can no longer be played on external players. The "internal" player on the Last.fm site only plays the relevant YouTube videos. Last.fm has completely stopped streaming before many songs were only linked to Spotify. Only "scrobbling" with external players is still possible."
Last.fm finally merged with Audio scrobbler on August 9, 2005. Both providers used to share a music database, Last.fm also took over its functions.
Record labels and musicians are encouraged to issue licenses to play their music. The last.fm directory now includes 80 million individual tracks. Last.fm describes itself as: "the world's largest music catalog"
How Last.fm Work
It is necessary to register to use Last.fm. Registration is free and takes place via an email address. In order to configure the personal data, log in to last.fm with a username and password of your choice.
So that the user's musical taste can be recorded in detail, the users use Spotify, for example, to notify last.fm of all the tracks they have played, which can then be viewed in publicly accessible profiles.
As a registered user, there is the possibility to create a profile with personal information and to use the typical social network functions such as making friends or joining groups. All of these functions are strongly influenced by one's own taste in music. Users with similar musical tastes are recommended as a "neighbor" with whom one can then start a friendship.
Last.fm has a specially provided a plug-in available that latches into different music players like iTunes or Windows Media Player, and each song played on Last.fm can then be played on the apps. But music that has been heard via Windows Media Player can also be recorded with a desktop app. You can also listen to music via YouTube or various other services such as Google Play, Deezer, SoundCloud, iTunes and many other streaming services and playback services. However, in order to get the best possible end result, one has to state one's own listening habits in as much detail as possible. Corresponding YouTube videos are included with the titles on the page and can be streamed if they are freely available.
When To Use Last.fm
Personal Use:
Recommendations tailored to the user, based on the listener's music usage behavior.
Contact with other users with a similar taste in music.
All scrobbled songs are summarized and displayed in a list.
Reflection on one's own usage behavior (when which music was heard).
Unknown songs, artists or albums can be discovered by tagging or recommending others.
Integration of numerous music streaming services possible.
Last.fm offers several features that are important to music lovers. It takes their music experience to a greater level. If you consider creating a mobile app similar to Last.fm, you should contact a top mobile app development agency such as Hyperlink InfoSystem. The development of an app similar to Last.fm will cost $6000 on the average.
Use In Companies:
Information about hip and current music can be obtained and serve as a further basis for new acquisitions.
The website will attract users' attention and at the same time strengthen the company's presence and web presence.
The music scrobbled by the library can give users the idea of ​​looking up the albums they want in the library.
Musical events that are taking place nearby are displayed. This means that appropriate media, workshops or events can be used to respond to the events.
If other libraries are also registered, a subject-specific exchange around music and acquisitions can take place.
Features Of Last.fm
The platform is designed to be relatively uncomplicated, contains all common artists and styles of music and also offers the possibility to network with users with similar musical tastes. In addition, there are also suitable event and concert recommendations. Most music streaming services are integrated and it is therefore possible to bring together all the songs heard on a single platform and keep track of them.
"Above page is written for promotional purpose. We do not damage any copyright. We create apps from the scratch only."
Process We Follow
Being a Top development company, the proficient developers of our teams follow a well-organized development process that includes the following steps.
Requirement Gathering
We help clients to gather and analyze the requirements to understand the functionalities to be integrated into the app. This process enables us to draw a development plan and transform the clients' concepts into an efficient and functional app.



UI/UX Design
Our developers use effective UI trends to design apps that are not only pleasing to the eye but also intuitiveness and consistency. We make sure the applications not only satisfy the needs of our clients but are also simple and convenient for the end-users.
Prototype
We develop a preliminary visualization of how the mobile app would look and function. The prototype of the mobile application will give an idea of the look and feel of the app, and we test the users' reactions to the UI and UX designs.



Development
Our team of app developers has a thorough understanding of different programming languages, frameworks, third-party APIs, and more and will develop logic and codes to make your mobile application browsable for your target audience integrating various features and functionalities.



Quality Assurance
Our developers carefully test every app to ensure that they provide an excellent user experience and meet the requirements of our clients. Apps developed by our development team are bug-free because they go through a series of automated and manual testing before deployment.



Deployment
Our app developers follow strict guidelines and best practices of app stores to make your mobile application good to go. The app deployment phase will make sure your mobile applications can meet all the publishing criteria and reach your target audience.



Support Maintenance
All digital solutions need improvement. The deployment of an app is not the final stage. We work with our clients to offer post-deployment maintenance and support to make sure the mobile application always stays bug-free and trendy.



Get Free
Quote

Now !

Got An Idea? Leave A Message To Us And We Will Reach Out To You Soon.