How Much Does It Cost To Develop An App Like LetGo or Offerup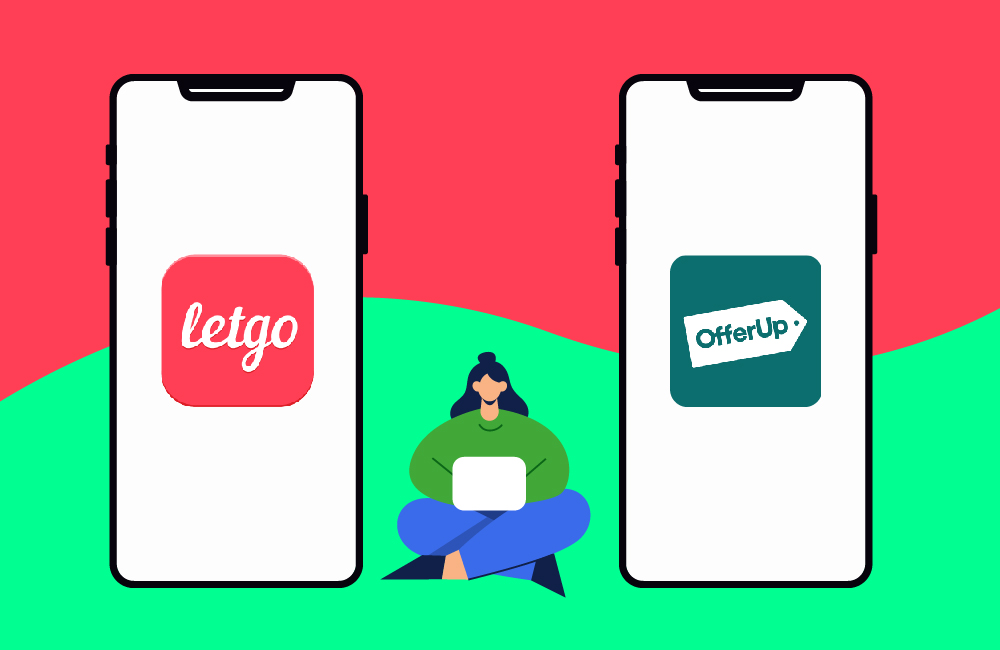 With the advent of online marketplace, consumer habits have undergone a very rapid transformation. From the large fashion franchises to supermarkets, we find a multitude of establishments that have launched their own applications for tablets and smartphones, with which it is intended to increase user loyalty while trying to offer them a more personalized experience than in physical stores.
Another of the great changes that have appeared with electronic commerce is the possibility that it is the public itself that can buy and also sell everything they need. In response, a multitude of apps such as LetGo and Offerup have emerged.
Features of LetGo:
It focuses on geolocation to show you useful results that are in an area close to the one you have marked as your home. It does not give exact addresses, but it is a good way to know if what you are looking for is two blocks, two kilometers, or two hours from you.
It connects with Facebook, not only so you can share what you sell directly with all your contacts, but also to know if you have friends in common with the buyer or seller. Somehow, having that information before you meet gives you an added layer of security.
Direct chat with potential buyers or sellers. No exchanging telephones or emails, or having to bid to be able to speak in private.
Wish-list through your "Likes" to have a view of everything you marked before making the decision to buy something.
How Do You Find The Right Online Marketplace?
There are a large number of diverse online marketplaces. Choosing the right online marketplace for you is a choice that you must make for yourself. Factors to consider when choosing the optimal online marketplace are:
Cost: Online marketplaces see themselves as intermediaries between you and your customers. They would like to be adequately compensated for this effort. This is usually done via a commission for each individual sale and often also via a basic fee. Therefore, find out about the applicable fees before deciding on an online marketplace.
Reach and orientation of the respective online marketplace: Find out about the product-specific orientation and reach of the respective online marketplace. Do you offer suitable products for this? Online marketplaces are only suitable for you if you want to sell sustainable products.
Sales model used in the online marketplace: Most online marketplaces work according to the sales principle of the fixed price. But there are also online marketplaces such as eBay where sales are based on the maximum price principle: the person who bids the most for a product wins the bid. For you as a retailer, this means an increased planning risk.
Usability of the online marketplace: In order to be able to efficiently adjust and sell your products, the handling and usability of the respective online marketplace should meet your requirements.
Competition: How big is the competition on the respective online marketplace? As a retailer, do you have the necessary capacities to assert yourself against your competitors? Here, it is important to find the optimal middle ground: The selected online marketplace should suit your product type, but at the same time not be too competitive.
Suitable interfaces: If you sell in parallel via your own online shop, you should make sure that the selected online marketplace offers the right interfaces. This makes a lot of work easier for you in handling your inventory management.
Place Your Products In The Online Marketplace
The same principles of showcasing products as with traditional marketplaces applies to online marketplaces: Many traders often want to sell identical goods. It is therefore no longer enough to just list your products on online marketplaces. You have to attract attention to yourself and your products when there is a lot of competition.
You can successfully place your products on online marketplaces with the following tips:
Create detailed and creative product descriptions for your product in the online marketplace: In addition to a precise description of the product, you have to work with creativity. In this way, you create emotions with customers and induce them to buy your product on the respective online marketplace.
Create professional and appealing images for the online marketplace: the more content, the better. Professionally created images of your product complement your product description and leave a positive first impression on the customer.
Provide as much data as possible about the product: online marketplaces have to struggle with a problem similar to online shops. In contrast to traditional retail stores, the customer has a poor assessment of the goods.
Make SEO adjustments in the online marketplace: if your customers can't find you, they can't buy from you. Make sure you set your product with SEO in mind so you always appear at the very front when looking for your potential customers.
A store needs a mobile application if it wants to be in this competitive market. Agencies can hire internal staff to design, develop, and launch a ecommerce app, or they can hire an app development company with similar experience such as Hyperlink Infosystem to make their app successful on the internet. The development cost of a good ecommerce app similar to LetGo and Offerup is around $8000.
"Above page is written for promotional purpose. We do not damage any copyright. We create apps from the scratch only."
Process We Follow
Being a Top development company, the proficient developers of our teams follow a well-organized development process that includes the following steps.
Requirement Gathering
We help clients to gather and analyze the requirements to understand the functionalities to be integrated into the app. This process enables us to draw a development plan and transform the clients' concepts into an efficient and functional app.



UI/UX Design
Our developers use effective UI trends to design apps that are not only pleasing to the eye but also intuitiveness and consistency. We make sure the applications not only satisfy the needs of our clients but are also simple and convenient for the end-users.
Prototype
We develop a preliminary visualization of how the mobile app would look and function. The prototype of the mobile application will give an idea of the look and feel of the app, and we test the users' reactions to the UI and UX designs.



Development
Our team of app developers has a thorough understanding of different programming languages, frameworks, third-party APIs, and more and will develop logic and codes to make your mobile application browsable for your target audience integrating various features and functionalities.



Quality Assurance
Our developers carefully test every app to ensure that they provide an excellent user experience and meet the requirements of our clients. Apps developed by our development team are bug-free because they go through a series of automated and manual testing before deployment.



Deployment
Our app developers follow strict guidelines and best practices of app stores to make your mobile application good to go. The app deployment phase will make sure your mobile applications can meet all the publishing criteria and reach your target audience.



Support Maintenance
All digital solutions need improvement. The deployment of an app is not the final stage. We work with our clients to offer post-deployment maintenance and support to make sure the mobile application always stays bug-free and trendy.



Get Free
Quote

Now !

Got An Idea? Leave A Message To Us And We Will Reach Out To You Soon.