How Much Does An App Like Linkedin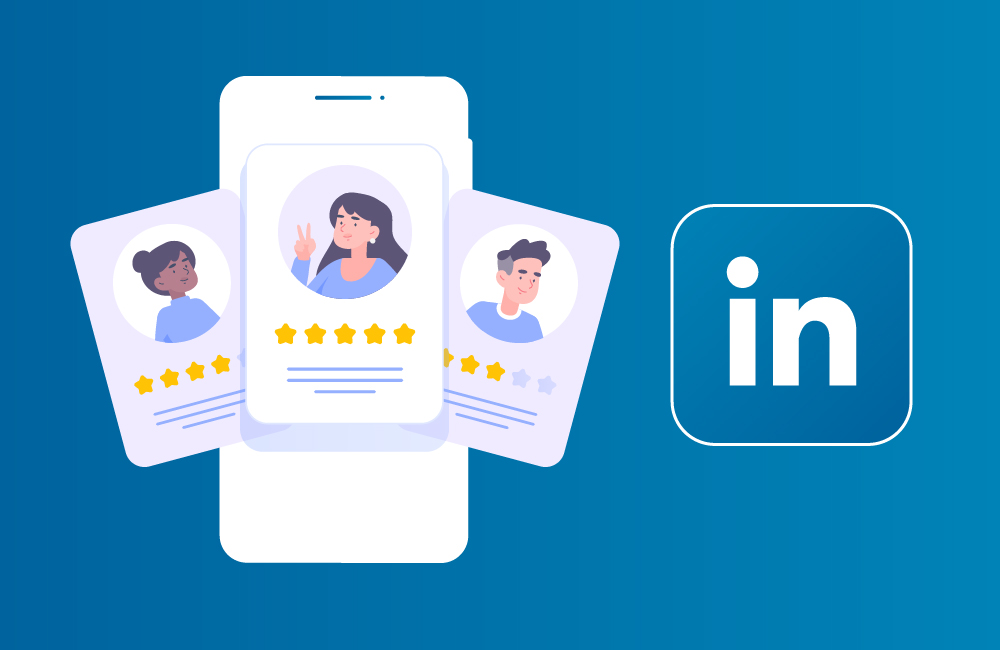 Today, LinkedIn is the largest professional social network in the world. However, with the free version there is more than enough to take advantage of this social network.
The main reason for LinkedIn is to build connections between professionals and serve as a "showcase" for your professional profile. It is a social network not as intuitive as the others, but with a little practice and some tricks, you will surely do very well with it.
LinkedIn is a platform that emerged in 2003, to put professionals in contact with others, or with companies. To achieve these goals, it is important that you have a good profile. After creating the profile on LinkedIn, you must complete your professional profile; what do you do? What knowledge do you have? What job do you want or what have you had, or the experience you have?
On LinkedIn, publications are made that can contain only text, or combine it with photos, videos, links or surveys, and people interact with them.
Benefits of LinkedIn
Most Important Platform For B2B
According to the industry report, LinkedIn overtook Facebook as the most important social platform for B2B marketers in 2015. While only 21% of B2C marketers named LinkedIn their preferred social platform, 41% of B2B marketers ranked LinkedIn first (only 30% named Facebook as their top B2B platform). LinkedIn now has over 30 million-member companies and around 20 million active job offers.
Access To Decision Makers
LinkedIn not only has more than 750 million registered users and is gaining two more users every second. Four out of five members also have an influence on business decisions. 60% of the members are managers or in a leadership position. This makes LinkedIn a unique platform for small and medium-sized B2B companies - if you have companies as customers, you have to reach decision-makers with your marketing.
Professional Target Groups
Are you a coach, consultant or service provider and you don't have a company as your target group, but trained professionals? Then LinkedIn Marketing is still the best choice for you - unlike on other social platforms, the members on LinkedIn are on average older, more educated and have a higher income. Here you can find your target group and increase the likelihood of conversions.
By the way: The decision-makers of tomorrow can also be found on LinkedIn. Of the 2 billion millennials worldwide, 87 million are represented on LinkedIn.
Perfect Targeting
LinkedIn offers you tailor-made targeting by profession, industry, company, skills, interests and much more. For example, you can only place your LinkedIn ads for people who work in a certain company, are familiar with a certain industry or have special skills. Such targeting is a great benefit for B2B companies and is actually unique on the internet. In no other social network can you segment your campaigns by subject area!
Diverse Ad Formats
Like Facebook, LinkedIn offers different ad formats: With "Sponsored Content" you can place content (images or text) directly in the feed and also reach users who are not yet following your company. With the inexpensive "Text Ads" you place small ads next to the newsfeed and with "Sponsored InMails" your private messages land directly in the LinkedIn mailbox of your target group. Also, the personalized "dynamic ads" is highly effective. So, you can create different campaigns and achieve your goals in different ways.
Precise Leads With The Sales Navigator
Do you want to use LinkedIn Marketing to increase sales? The LinkedIn "Sales Navigator" will help you and offer you numerous sales-specific insights. For example, you get tailor-made lead recommendations, you can narrow down the search for potential customers using various search criteria, or you can use the "Lead Builder" in the Navigator to lead your leads through the funnel faster and lead to sales. If you are also looking for employees, you can simplify the search with "Talent Insights". These tools (like the premium access) are to be seen as paid extensions to the organic LinkedIn marketing.
More Conversions
Compared to other social media platforms, traffic generated by LinkedIn converts the most visitors into leads. A year-long study by HubSpot found that LinkedIn ads convert users into leads with an average conversion rate of 6.1 percent. By comparison, the conversion rate for Google ads is 2.58 percent. With the lead specification of the "Sales Navigator", you can also significantly increase the conversion rate from leads to customers.
Professional Employer Branding
Employer branding is particularly important for small and medium-sized companies. You have to present your company values ​​and products or services and present your company as attractively as possible to employees. Why is your company unique? Why are you the ideal employer? With LinkedIn ads and LinkedIn marketing, you can increase your visibility, find suitable employees and position yourself as a thought leader.
Efficient Content Marketing
LinkedIn is a great platform for content marketing. Unlike Twitter, Facebook or Instagram, you can easily share detailed articles, industry reports, infographics or presentations on LinkedIn. The "Content Marketing Score" then helps companies to analyze the measures. In addition, LinkedIn offers many features and useful user data to plan an efficient content strategy.
LinkedIn Groups
With LinkedIn groups you can increase the reach of your company and build your own community. Create your own LinkedIn group in your industry and invite your existing network. Simultaneously join relevant groups, start discussions, exchange ideas with industry leaders and create added value. In this way, you increase the awareness of your brand, create customer loyalty and can place your content in front of the right audience.
You can count on Hyperlink InfoSystem to assist you in the development of an app similar to LinkedIn. We have experts in different multiple fields who are readily available to provide the required solution for your business. The cost of an app like LinkedIn is between $6000 to $12000.
"Above page is written for promotional purpose. We do not damage any copyright. We create apps from the scratch only."
Process We Follow
Being a Top development company, the proficient developers of our teams follow a well-organized development process that includes the following steps.
Requirement Gathering
We help clients to gather and analyze the requirements to understand the functionalities to be integrated into the app. This process enables us to draw a development plan and transform the clients' concepts into an efficient and functional app.



UI/UX Design
Our developers use effective UI trends to design apps that are not only pleasing to the eye but also intuitiveness and consistency. We make sure the applications not only satisfy the needs of our clients but are also simple and convenient for the end-users.
Prototype
We develop a preliminary visualization of how the mobile app would look and function. The prototype of the mobile application will give an idea of the look and feel of the app, and we test the users' reactions to the UI and UX designs.



Development
Our team of app developers has a thorough understanding of different programming languages, frameworks, third-party APIs, and more and will develop logic and codes to make your mobile application browsable for your target audience integrating various features and functionalities.



Quality Assurance
Our developers carefully test every app to ensure that they provide an excellent user experience and meet the requirements of our clients. Apps developed by our development team are bug-free because they go through a series of automated and manual testing before deployment.



Deployment
Our app developers follow strict guidelines and best practices of app stores to make your mobile application good to go. The app deployment phase will make sure your mobile applications can meet all the publishing criteria and reach your target audience.



Support Maintenance
All digital solutions need improvement. The deployment of an app is not the final stage. We work with our clients to offer post-deployment maintenance and support to make sure the mobile application always stays bug-free and trendy.



Get Free
Quote

Now !

Got An Idea? Leave A Message To Us And We Will Reach Out To You Soon.