How Much Does An App Like Lovoo Cost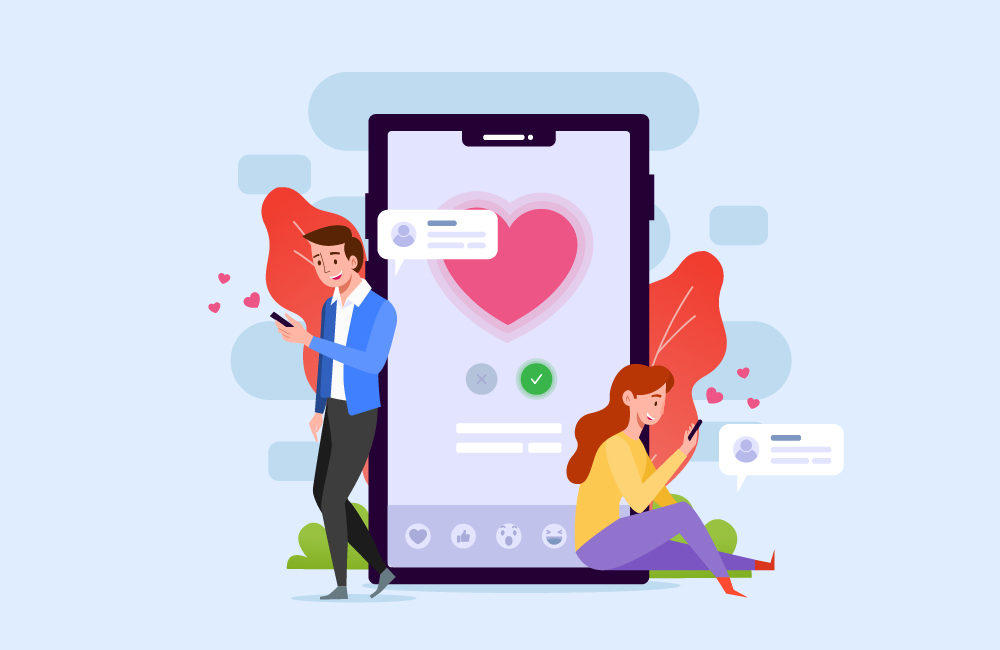 Lovoo offers all types of people the option of meeting friends or dating. All this can be done through an extremely comfortable and simple interface, which will make the experience of meeting new people extremely pleasant.
All you have to do is register on the Lovoo.com web portal and proceed to use this platform. The entire registration process is almost immediate; therefore, you will not experience any type of problem with it.
This platform is focused on being able to make new friends and offer the opportunity to find a partner without any complications. All this is achieved through the more than 13 million registered users, which are constantly increasing.
One of the main characteristics of Lovoo is that it has a modern interface that is very similar to the large number of options of this style that exist. This makes it extremely attractive to all kinds of people, who point out this alternative as one of the best that can exist today. Lovoo provides confidence and security at all times, with encryption and protection options for sensitive information.
Use Lovoo With Ease
Registering is very easy. You simply have to enter the application either on Android or iOS and fill out the form. They are simple questions such as age, name, gender that you can answer without problems in a few minutes.
It can greatly reduce the time if you prefer to import your data from Facebook or Google+ if your device is Android. You can choose the profile photo but you will automatically have the profile photo added on these platforms.
One of the biggest advantages of the registration is that you can expand greatly in the "likes and interests" section. This will help you attract only people who are compatible with you or who share your hobbies. This section saves a lot of time.
After registering, through you will find the profiles near you with the help of geofencing. You can rate them and if there is a mutual interest you can send them a message. There are many factors that can help you flirt or meet new people. Hyperlink InfoSystem can help you develop an app similar to Lovoo. The cost of such app ranges from $5000 to $12000.
The Tools That Make a Difference At Lovoo
The application has many features that will help you meet people.
Close Contacts
First, we have is the Live Radar. This function shows you the profiles closest to you, if they are broadcasting live and the basic information about them.
Compatible Singles
Compatibility is also a very important function. It is about receiving photos from other profiles; the idea is to rate them. The person you rated positively will see your interaction and you will be more likely to connect.
Sending Gifts
The platform allows you to give gifts to the profiles you want. It can cost "diamonds" which are the currency of the application. It can help you get the attention of a profile that interests you.
100% Singles
There are profiles that specify that they are single. These are priority for the platform and it suggest those that are close to you. It is very useful if you are looking for a partner or for fun with interested people.
Add Contacts
You can add to the profiles that interest you. In this way, you will be more attentive to their connections and even to see their live videos. Live videos can be done in the app so other profiles can see what you are doing.
Lovoo Premium Version
Lovoo Premium is the paid version of the platform. It will give you a lot of advantage in the application such as putting yourself in priority in the view of other profiles. You can submit up to 3 match requests per day. It also gives you the ability to hide the profiles you have visited.
Ad-free App
Having the app ad-free is also helpful, as many claims that it is invasive. You can see which profiles have visited yours and start a conversation right away. You will also be able to see new members before other normal users.
Audience Type: Singles at Lovoo
Lovoo's audience is very diverse. You can find both men and women with different tastes. The vast majority are straight and there is no problem using the app for dating or specifying places to see each other.
Lovoo admits any type of public as long as they are over 18 years old. You can not only use it as a page to find a stable partner, to have sporadic dates or simply as a page to chat.
Finding an ideal partner is no longer so difficult. Top app development agencies such as Hyperlink InfoSystem can assist you with the developing a dating app such as Lovoo. Using Lovoo clone, you can generate a dating emporium for yourself. This can give you multiple new experiences and meet the type of person you want. You can like or disagree.
Features of Lovoo App:
Facebook Login: the user's Facebook account is used to collect information and create the user profile. But nothing is posted to the user's profile without permission.
User profile: The information collected from Facebook is used to create the user's initial profile. If necessary, users can create their own profile with Facebook albums and create an "about me" content.
Find Dating: You can find your match based on your search criteria. Swipe your finger on the screen to like or dislike the Profiles shown.
Configuration: You can configure the criteria based on which the perfect match can be found for you, such as age, gender, and proximity.
Chat: You can also start a conversation with the person of your interest. In case you don't want to communicate with someone, you can delete them from the list.
Browse Profile: Users have the option to browse different profiles, view images, and browse through mutual friends.
Push Notification: A Push Notification will be sent to you when a new entry matches your search criteria.
Administration panel: There is an administration panel to manage users.
It is an interesting application through which you get to meet several people and meet them.
"Above page is written for promotional purpose. We do not damage any copyright. We create apps from the scratch only."
Process We Follow
Being a Top development company, the proficient developers of our teams follow a well-organized development process that includes the following steps.
Requirement Gathering
We help clients to gather and analyze the requirements to understand the functionalities to be integrated into the app. This process enables us to draw a development plan and transform the clients' concepts into an efficient and functional app.



UI/UX Design
Our developers use effective UI trends to design apps that are not only pleasing to the eye but also intuitiveness and consistency. We make sure the applications not only satisfy the needs of our clients but are also simple and convenient for the end-users.
Prototype
We develop a preliminary visualization of how the mobile app would look and function. The prototype of the mobile application will give an idea of the look and feel of the app, and we test the users' reactions to the UI and UX designs.



Development
Our team of app developers has a thorough understanding of different programming languages, frameworks, third-party APIs, and more and will develop logic and codes to make your mobile application browsable for your target audience integrating various features and functionalities.



Quality Assurance
Our developers carefully test every app to ensure that they provide an excellent user experience and meet the requirements of our clients. Apps developed by our development team are bug-free because they go through a series of automated and manual testing before deployment.



Deployment
Our app developers follow strict guidelines and best practices of app stores to make your mobile application good to go. The app deployment phase will make sure your mobile applications can meet all the publishing criteria and reach your target audience.



Support Maintenance
All digital solutions need improvement. The deployment of an app is not the final stage. We work with our clients to offer post-deployment maintenance and support to make sure the mobile application always stays bug-free and trendy.



Get Free
Quote

Now !

Got An Idea? Leave A Message To Us And We Will Reach Out To You Soon.