How Much Does an App Like OLA Cost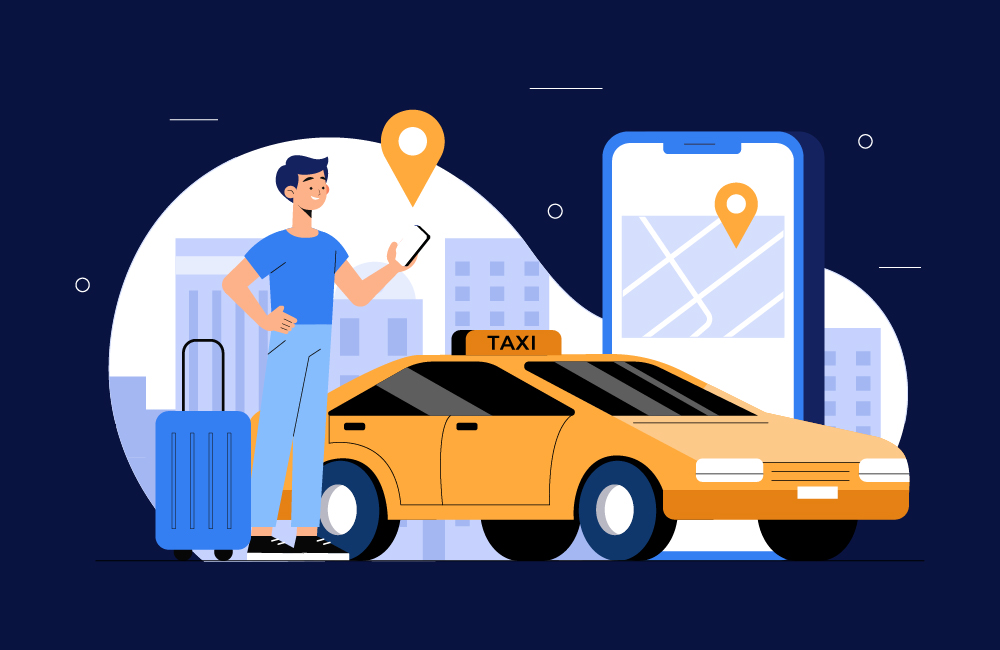 Taxi apps provide an added value not only for you as a customer - even the taxi drivers can benefit from the smartphone apps. You are no longer dependent on the mediation of the classic taxi offices, but can now also find new customers via the taxi apps.
The process of downloading the Ola app and then the booking of Ola cabs is quite easy. Ola cabs is one of the outstanding on-demand taxis sharing service provider. It connects people to need a cab and taxis around them. This help to save not just the time and money of the passenger, but also that of the driver.
Contact Hyperlink InfoSystem For Your Taxi App
Ola's successful model opens up another level of disruptive opportunities in the development of similar applications for your business.
Ola has revolutionized the taxi industry by taking the best step in allowing anyone to register their own car as a service by providing native Android and iOS mobile apps developed as tools, thus creating a team of drivers. On the other hand, they also provide excellent car services at the door step of an intending user with a simple click on their mobile app.
Users can't resist using Ola as their primary driving service provider with its simple booking process. The reservation process in the applications consists of booking the trip, entering the pick-up point and the destination.
The application is made in such a way that when a user wants to book a ride, it automatically searches the user's location and searches for available drivers in the closest possible radius. In addition, the Ola application shows the estimated fare and the time to drive to the destination. Once the driver confirms the trip and reaches the user, the Ola trip begins.
There is a navigation module that helps the driver to steer towards the destination without facing any ambiguity on the road. At the end of the trip, the user automatically receives the notification about the total fare and can settle it using various payment options offered by Ola.
That's the complete hands-on package you need to dominate markets like Ola.
Create An App Like Ola And Put Your Business Online
Make your Ola Clone app development successful. The whole realm of ride-sharing services has changed with the emergence of Uber and Ola. People have been looking for lucrative yet Uber-like ideas to start a business of their own which is now in common use around the world.
It's no longer difficult to search for apps like Uber and Ola, as cloning apps have made it easy for novice and professional app developers to learn how the development process works.
If you need an app similar to Ola and Uber, all you have to do is trust the right Ola app development company such as Hyperlink InfoSystem and all your concerns will be resolved.
Advantages of Applications Like Ola
Ola-like apps represent a digital layer of popular economic activity known as an on-demand economy. This business model offers a number of advantages over the traditional economy.
How Will Communication Between Drivers And Passengers Be Handled?
There are many communication technologies and formats made by taxi application developers. We can integrate any format you want. It can be an offline or online chat, direct calls or a messaging service.
Why Choose Uber or Ola-like Custom App Development at Hyperlink InfoSystem
Enjoy Ownership Of Your Intellectual Property
Uber or Ola-like app development gives you the full source code - a benefit not available with standard products. Ease of updating with the changing needs of the market, which can be the difference between the success and failure of your business.
Enhance The Customer Experience With Personalization
Fully customized, tested and validated user interface (UI) helps you drive your business profits like Ola. Custom UI/UX makes your Ola clone app meet today's challenges.
Offer Your Users a Fully Customized Application
Standard solutions are tailored to common business needs and often do not do justice to your unique ideas. Ola-like custom app solution gives you the flexibility to add and change features based on your business requirements
Expand With a Robust And Acalable Solution
The option to host it on your server gives you a complete command to manage and maintain your application like Ola. You get the flexibility to attract and manage new opportunities for your business in the future.
Secure Your Business Data
App development ensures that your business data remains intact, that it will be stored (and could be used) with ready-to-use products.
Develop Ola-like App
Developing an app like Ola isn't very cheap. Depending on the features, app OS and the technology to use, the cost of an app like Ola can range between $5000 and $16000. In reality, it all comes down to the number of hours that have been estimated necessary to develop the applications. Taking this factor into account, it is explained that Ola is quite expensive. Its complex features would lengthen the development of its minimum viable product (MVP).
Making the leap from prototype to final version requires more time and therefore more money. In any case, the wave of applications that copy the strategy of the most popular 'startups' of the moment has created an important parallel market. With the figures in hand, you just need to turn on the light bulb to project the umpteenth twist of Ola company and be part of this peculiar ecosystem of clones.
"Above page is written for promotional purpose. We do not damage any copyright. We create apps from the scratch only."
Process We Follow
Being a Top development company, the proficient developers of our teams follow a well-organized development process that includes the following steps.
Requirement Gathering
We help clients to gather and analyze the requirements to understand the functionalities to be integrated into the app. This process enables us to draw a development plan and transform the clients' concepts into an efficient and functional app.



UI/UX Design
Our developers use effective UI trends to design apps that are not only pleasing to the eye but also intuitiveness and consistency. We make sure the applications not only satisfy the needs of our clients but are also simple and convenient for the end-users.
Prototype
We develop a preliminary visualization of how the mobile app would look and function. The prototype of the mobile application will give an idea of the look and feel of the app, and we test the users' reactions to the UI and UX designs.



Development
Our team of app developers has a thorough understanding of different programming languages, frameworks, third-party APIs, and more and will develop logic and codes to make your mobile application browsable for your target audience integrating various features and functionalities.



Quality Assurance
Our developers carefully test every app to ensure that they provide an excellent user experience and meet the requirements of our clients. Apps developed by our development team are bug-free because they go through a series of automated and manual testing before deployment.



Deployment
Our app developers follow strict guidelines and best practices of app stores to make your mobile application good to go. The app deployment phase will make sure your mobile applications can meet all the publishing criteria and reach your target audience.



Support Maintenance
All digital solutions need improvement. The deployment of an app is not the final stage. We work with our clients to offer post-deployment maintenance and support to make sure the mobile application always stays bug-free and trendy.



Get Free
Quote

Now !

Got An Idea? Leave A Message To Us And We Will Reach Out To You Soon.