How Much Does An App Like Pandora Radio Cost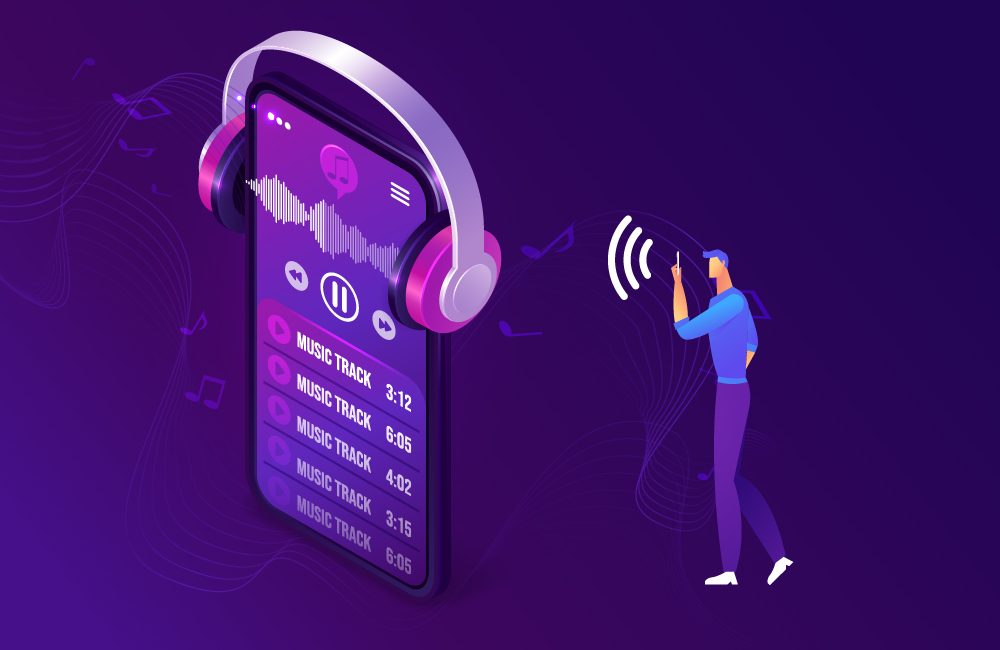 Pandora Radio is an excellent music streaming platform. Users can stream unlimited amount of music after subscription. Pandora Radio has millions of music in its library thereby offering its users a massive variety of music genre.
Pandora Radio help suggest similar music to favorites of its users. It is one of the best music platforms. It also offers opportunities for artists to showcase their music to a wider audience. There are various reasons why you should consider subscribing to Pandora Radio to take care of all your musical needs.
Enjoy Excellent Music
This section does not require much explanation, since all we have to do is fill in the search field with the name of our favorite artist and it will appear instantly. In addition to showing his most popular songs of the moment, we can also see his discography as well as collaborations with other artists.
Synchronization
One of the great features of Pandora Radio is that it allows us to synchronize all our music, playlists and downloads with all our devices, both computers and smartphones.
Good Service And Excellent Quality in Music
For a monthly payment, or completely free of charge, you have an immense musical catalog at your fingertips. You can also take it wherever you want and continue listening to it with great sound quality.
It is not by chance that many users have made Pandora Radio their favorite music app. If you are passionate about music, you will like it.
Advantages For The Music Sector:
It is undeniable that streaming platforms have solved a great problem that had been causing the music industry to be on its own for years with illegal downloads or the sale of copies made from a home computer. It is perhaps the greatest advantage that we can highlight among all.
But we can also highlight the visibility of emerging artists, the data information we obtain for subsequent analysis and study of marketing strategies, the speed of launching a single or album globally, the reduction in prices in the distribution chain. The possibility of creating synergies and discovering new local or international musicians with whom to work. The possibility of placing a single in playlists with millions of monthly listeners, which was something unthinkable in radio stations previously where only a few signed by major labels accessed.
There are really many advantages if you know how to handle this technology well and take advantage of all the data and exposure that these platforms can give you globally. All this with a good release planning and subsequent analysis of what is happening in your artist profile and the interaction of listeners with your music on the different platforms. Hyperlink InfoSytem can help you with an excellent music streaming app such as Pandora Radio. The cost of such app ranges from $5000 to $10000.
Benefits of Mobile App For Your Employees
Reach All Employees
In contrast to the intranet, notices or print publications, an employee app on the smartphone is always there and always up-to-date. You can reach all employees at all locations, at all workplaces (even without a PC workstation) as well as field workers and employees in the home office. In this way, all employees have the opportunity to stay up to date on what is happening in the company and to participate in communication within the company.
Information Leadership
Important news can be pushed to employees' smartphones. In this way, employees are provided with first-hand information when making important business decisions and in crisis situations.
Emergency Security
An employee app is the easiest and most convenient way to reach all employees in an emergency. Thanks to the push notification, the message that a location has to be closed for a few hours due to a technical incident automatically reaches all employees at the location. An employee app is therefore indispensable for crisis communication.
Networking
An employee app can be used to network employees with each other.
Find Internal Experts: via search for colleagues
Internal Blogs: Reports from colleagues about new initiatives, innovations
Collaboration tools: Team "spaces", available on the smartphone
Self-Services
From displaying the canteen menu to digitizing the vacation request or travel expense workflow: anything is possible with a custom employee app.
Knowledge Transfer
Knowledge can be preserved with internal wikis. Because everyone in the company can enter and update content, from production employees to field workers, company knowledge can be maintained in a decentralized manner.
Individually Interesting Content
The manager is interested in different content than the trainee, the production employee or the seasonal worker in logistics. But everyone has interests. With an employee app based, the content can be prioritized differently for each role in the company. So, you can see the things that really interest you when you open the app. This increases the enthusiasm for the app
Better Onboarding
With an easy-to-use employee app, new employees can find their way around the company more quickly. Above all, thanks to rights and role management, onboarding content can automatically be displayed at the start of the company.
No Overtime
IT, internal communication or marketing departments are usually busy. A good employee app ensures that there is little extra work involved in maintaining the employee app.
"Above page is written for promotional purpose. We do not damage any copyright. We create apps from the scratch only."
Process We Follow
Being a Top development company, the proficient developers of our teams follow a well-organized development process that includes the following steps.
Requirement Gathering
We help clients to gather and analyze the requirements to understand the functionalities to be integrated into the app. This process enables us to draw a development plan and transform the clients' concepts into an efficient and functional app.



UI/UX Design
Our developers use effective UI trends to design apps that are not only pleasing to the eye but also intuitiveness and consistency. We make sure the applications not only satisfy the needs of our clients but are also simple and convenient for the end-users.
Prototype
We develop a preliminary visualization of how the mobile app would look and function. The prototype of the mobile application will give an idea of the look and feel of the app, and we test the users' reactions to the UI and UX designs.



Development
Our team of app developers has a thorough understanding of different programming languages, frameworks, third-party APIs, and more and will develop logic and codes to make your mobile application browsable for your target audience integrating various features and functionalities.



Quality Assurance
Our developers carefully test every app to ensure that they provide an excellent user experience and meet the requirements of our clients. Apps developed by our development team are bug-free because they go through a series of automated and manual testing before deployment.



Deployment
Our app developers follow strict guidelines and best practices of app stores to make your mobile application good to go. The app deployment phase will make sure your mobile applications can meet all the publishing criteria and reach your target audience.



Support Maintenance
All digital solutions need improvement. The deployment of an app is not the final stage. We work with our clients to offer post-deployment maintenance and support to make sure the mobile application always stays bug-free and trendy.



Get Free
Quote

Now !

Got An Idea? Leave A Message To Us And We Will Reach Out To You Soon.