How Much Does An App Like QR READER Cost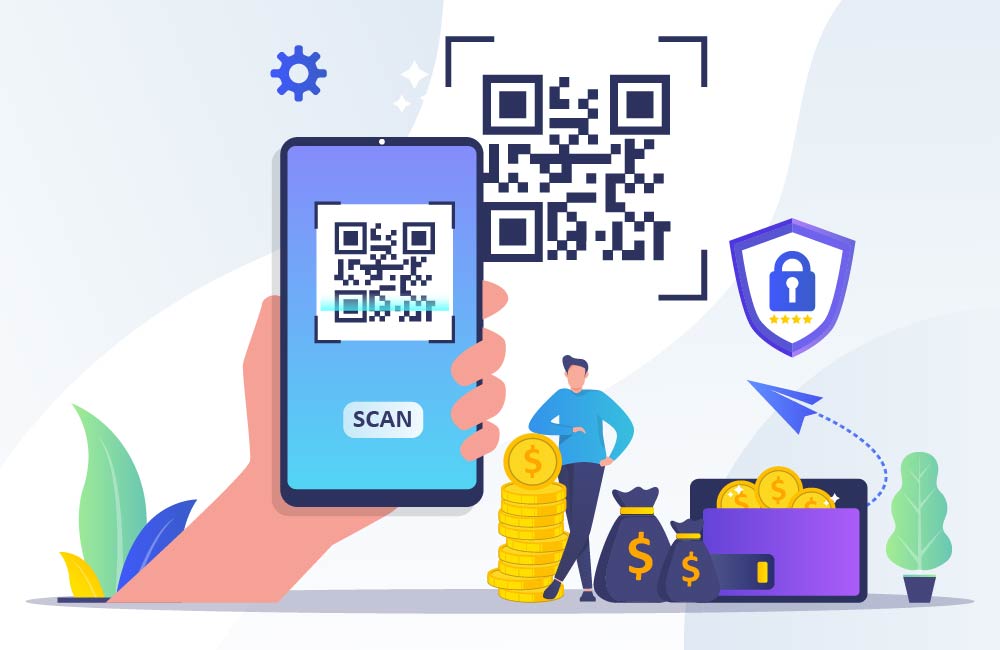 The QR code, or Quick Response Code belongs to the group of two-dimensional symbology. Unlike others, it is autonomous, made up of light and dark modules within a square with pattern finders in three corners. It is a symbol that began to be used over 20 years ago but it was not until 2015 that it gained greater popularity in environments of all kinds, becoming today one of the favorites of the general public because of the ease of reading it with mobile devices.
Advantages of Using The QR Code in Companies:
It Allows Having a Wide Extension And Coverage
it is a system that can be used in different channels and media, thus achieving great visibility and coverage. It can be used for example in newspapers, magazines, newspapers, billboards, billboards, and bus passes. They have a great level of reach given their wide coverage.
Get a Large Database
Thanks to the use of this tool, it allows you to generate useful databases for the strategies of companies, both communication and marketing of the company. With the use of these codes, you provide the company with information and data of users interested in that brand, after which you can send them promotions and news about the product and the brand.
Innovation And Modernity
By using this tool, the company has an image of modernity, an image of adaptation to new technologies, thus making the promotion more attractive to the users who see it. They will place the brand or companies at the forefront.
Low Costs
QR codes are a fairly inexpensive tool. You can find endless ideas through the Internet such as "crowdsourcing" thanks to this application. You can obtain a great variety and quantity of designs for the generation of codes QR at very affordable prices. In truth, the costs of a QR marketing campaign are derived from the execution time and knowledge used in the design, planning and implementation of an effective and fast strategy.
The company does not have to wait to see the results as it happens with other offline campaigns. It can quickly detect possible failures and correct them in a matter of a short time and better know where visitors are coming from. It also allows you to have proof of which actions are the most effective.
If you need a QR reader app for your establishment, you should contact a top mobile app development agency such as Hyperlink InfoSystem. The average cost of a QR reader app is between $4000 to $9000.
Use QR codes in Cafes, Hotels and Restaurants
After long weeks of closure, establishments in Cafes, Hotels, Restaurants are starting to reopen their doors while respecting a strict health protocol. The digital menus immediately presented themselves as the most suitable and economical solution. To access the digital menu, some establishments opt for a URL link to a pdf menu, others for the touch pad, some for NFC chips or even for applications. However, a large number of establishments are turning to solutions that include QR code technology.
The possibility of storing and organizing information about your consumers is one of the main advantages of the QR code, since it allows you to know in which places the code was scanned, at what time and about the product that was puchased. In this way, you can better design your digital marketing strategy and create databases with a series of profiles of your specific audience.
Marketing Campaign With QR Code
For a mobile phone to read a QR code, you need to download an application known as a QR reader. There is a great variety of these applications and the internet and most are free. That is why it is said that marketing campaigns, based on the QR code, are inexpensive. Hyperlink InfoSystem as an excellent mobile app development agency can assist you with the development of a QR reader app.
It is important that when generating a QR code there is already a website where customers can be redirected. The website must be responsive, that is, it can adapt to cell phones, tablets or laptops.
If you do not have enough knowledge, consult an expert on its design and programming. Do not forget to measure the results of your campaign and check if they fit your objectives.
Ask Yourself If The QR Code Help You:
• Increase in sales of your product or service.
• Generate more traffic to your website.
• Gain more followers on social media.
When you finish your campaign, be sure to remove all the materials that contain the QR code. There is nothing more frustrating for a customer than scanning a code and finding out that the offer has already ended. If you need a QR reader app for your establishment, you should contact a top mobile app development agency such as Hyperlink InfoSystem. The average cost of a QR reader app is between $4000 to $9000.
"Above page is written for promotional purpose. We do not damage any copyright. We create apps from the scratch only."
Process We Follow
Being a Top development company, the proficient developers of our teams follow a well-organized development process that includes the following steps.
Requirement Gathering
We help clients to gather and analyze the requirements to understand the functionalities to be integrated into the app. This process enables us to draw a development plan and transform the clients' concepts into an efficient and functional app.



UI/UX Design
Our developers use effective UI trends to design apps that are not only pleasing to the eye but also intuitiveness and consistency. We make sure the applications not only satisfy the needs of our clients but are also simple and convenient for the end-users.
Prototype
We develop a preliminary visualization of how the mobile app would look and function. The prototype of the mobile application will give an idea of the look and feel of the app, and we test the users' reactions to the UI and UX designs.



Development
Our team of app developers has a thorough understanding of different programming languages, frameworks, third-party APIs, and more and will develop logic and codes to make your mobile application browsable for your target audience integrating various features and functionalities.



Quality Assurance
Our developers carefully test every app to ensure that they provide an excellent user experience and meet the requirements of our clients. Apps developed by our development team are bug-free because they go through a series of automated and manual testing before deployment.



Deployment
Our app developers follow strict guidelines and best practices of app stores to make your mobile application good to go. The app deployment phase will make sure your mobile applications can meet all the publishing criteria and reach your target audience.



Support Maintenance
All digital solutions need improvement. The deployment of an app is not the final stage. We work with our clients to offer post-deployment maintenance and support to make sure the mobile application always stays bug-free and trendy.



Get Free
Quote

Now !

Got An Idea? Leave A Message To Us And We Will Reach Out To You Soon.