How Much Does An App Like Fitness App Runtastic Pro Cost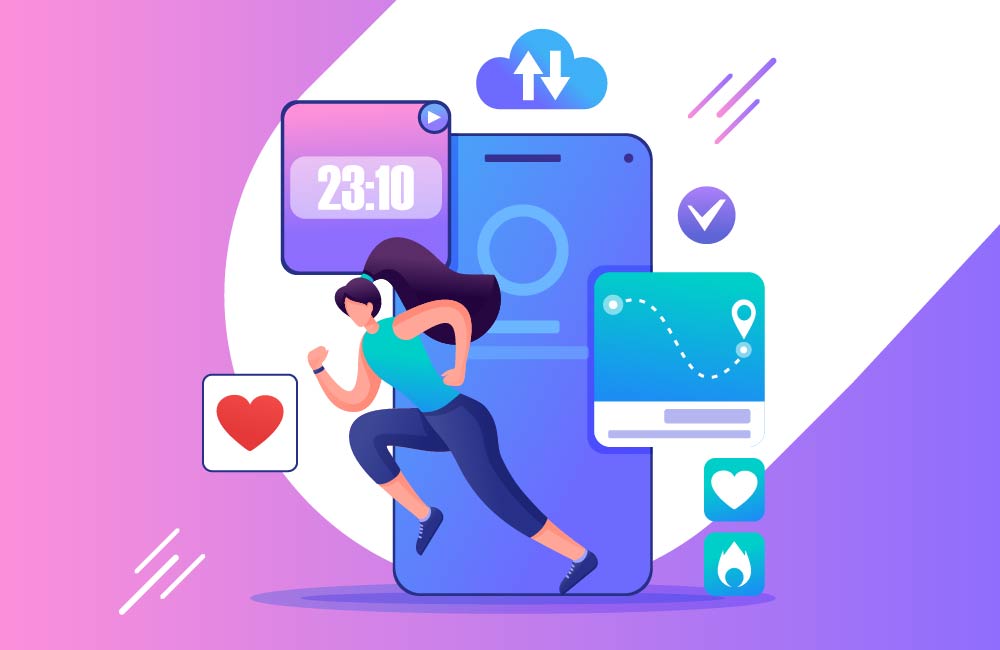 Runtastic Pro is one of the applications developed by Runtastic which is a developer of products focused on fitness and health. The app has a series of advantages to take into account. You have to remember the features that are available for the different platforms on which the app exists. Runtastic application is one of the most popular to track the progress of any physical activity you do such as going to the gym, going for a run, cycling, walking. The tool is very effective in recording information during any of the activities and processing them. It offers you very important data to know if you are improving your level in terms of resistance, reduction of body fat, increase and muscle toning and any of your objective objectives.
Whether you have traced the distance and time course that they take you, you can even keep track of the routes and discover new ones if your thing is to exercise outdoors. We are going to mention some of the characteristics of the app in question.
Features Of Runtastic Pro
It tracks your location using GPS.
Record and measure distances, duration, speed, pace and also the calories you have burned during the activity.
You can see your location on the map.
Informational tables, this feature is not available for the Windows Phone version.
You can review the history with the data of your training routines from previous days.
Table that orders the information by time periods.
It has social functions so you can share your progress with friends.
You can add activities manually in case you do any sport that is not included in the app.
You will be able to synchronize activities without this representing a complex.
You can challenge yourself using the countdown option.
You can use metric and imperial units.
It has multi-user functions.
If you are one of the people who wants to maintain a healthy lifestyle and you need a tool to help you improve and track your progress in a more specific way, regardless of what the treadmill, elliptical or any machine in your gym may indicate, Runstatic pro is the app for you. Beyond whether you have a personal trainer or not and want to keep track of your improvements yourself, this app is undoubtedly an excellent option. It has an almost excellent average score in the Google Play Store and rest assured that it is not an app abandoned, constantly updated and brings improvements and new functions.
How Runtastic Works
The operation of Runtastic is simple. Simply download the application, configure your own account and register the required fields. Your account is already created.
Once you access the panel of the app, you select the sport you want to do which are many and very varied: running, basketball, aerobics, diving, treadmill, climbing, skiing, golf, Pilates and a long etcetera.
If you don't have the GPS on, the app itself will ask you to do it so that it can locate your position at all times and follow your path.
When you start your session, Runtastic will begin to collect your exercise session data. If you are running or walking, a voice will indicate your progress with each kilometer traveled. The system offers you the possibility to pause your training, in case, you need to stop to tie your shoelaces.
The interface is very clear and simple. It has information about pace, distance, calories burned and speed, as well as a map showing your route.
By sliding through the panel, you can also have information about elevation, table by lapses, etc.
But there is still more, you will be able to see the graphs and your training history, with data from each one of them, and you will also be able to create custom routes.
The Runtastic Pro app also has Runtastic Music, it is an extra function that offers an intuitive and easy-to-use interface while doing any type of sport thanks to the icons on the screen, and thus being able to enjoy the music you have stored in your cell phone.
Also, through the integration with Google Earth, you will be able to see your routes in 3D as long as your training session has been carried out through areas where the 3D rendering carried out by Google is available.
You can also create personalized routes, set goals, check the kilometers covered, speeds, calories consumed, etc.
"Above page is written for promotional purpose. We do not damage any copyright. We create apps from the scratch only."
Process We Follow
Being a Top development company, the proficient developers of our teams follow a well-organized development process that includes the following steps.
Requirement Gathering
We help clients to gather and analyze the requirements to understand the functionalities to be integrated into the app. This process enables us to draw a development plan and transform the clients' concepts into an efficient and functional app.



UI/UX Design
Our developers use effective UI trends to design apps that are not only pleasing to the eye but also intuitiveness and consistency. We make sure the applications not only satisfy the needs of our clients but are also simple and convenient for the end-users.
Prototype
We develop a preliminary visualization of how the mobile app would look and function. The prototype of the mobile application will give an idea of the look and feel of the app, and we test the users' reactions to the UI and UX designs.



Development
Our team of app developers has a thorough understanding of different programming languages, frameworks, third-party APIs, and more and will develop logic and codes to make your mobile application browsable for your target audience integrating various features and functionalities.



Quality Assurance
Our developers carefully test every app to ensure that they provide an excellent user experience and meet the requirements of our clients. Apps developed by our development team are bug-free because they go through a series of automated and manual testing before deployment.



Deployment
Our app developers follow strict guidelines and best practices of app stores to make your mobile application good to go. The app deployment phase will make sure your mobile applications can meet all the publishing criteria and reach your target audience.



Support Maintenance
All digital solutions need improvement. The deployment of an app is not the final stage. We work with our clients to offer post-deployment maintenance and support to make sure the mobile application always stays bug-free and trendy.



Get Free
Quote

Now !

Got An Idea? Leave A Message To Us And We Will Reach Out To You Soon.