How Much Does An App Like SnapSeed Cost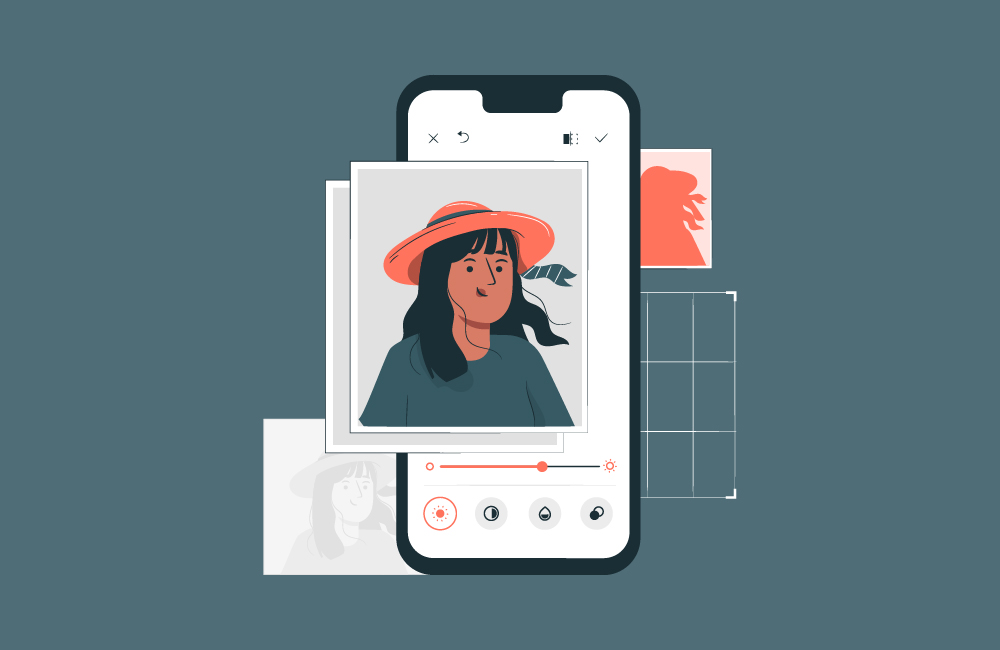 Most of us use our smartphones to take pictures every year. Today, some mobile devices even allow recording of images in RAW format. This is particularly the case for Android cameras such as the LG G4 or the OnePlus One. Unfortunately, very few applications still allow you to use these large files directly on mobile.
Snapseed, an application developed by the company Nik Software acquired in 2012 by Google, now offers the processing of RAW files directly from an Android smartphone or tablet. More precisely, the application supports the DNG format, an open RAW format promoted by Adobe.
If you are wondering what is the point of RAW on a mobile, it is the same as for a traditional digital camera: RAW allows you to record more information on the photo so that you can then retouch it without losing quality.
To use the RAW development features in Snapseed, you must therefore be on Android and be equipped with a smartphone photographing in RAW (and in DNG format).
Snapseed is developed by one of the most famous plugin companies in the photographic field, Nik Software and it is undoubtedly one of the photography applications that has been best criticized. This application is one of the most complete. In Snapseed, you will be able to find everything from filters, vignettes, frames to the option to apply aspects such as saturation and many more.
Snapseed: The Top Of Smartphone Photo Editing
Many people see their smartphone as the main, if not the only, camera. The Snapseed app makes the most of your photos. Snapseed can be used to edit your photos in order to improve them, e.g. to upload them to Instagram. Little known, this free app from Google is nevertheless a quality photo editor for smartphones and tablets. You can always tap the top three vertical balls in the app to view instructions for use.
Open The Photo
You can open a photo you just took or choose a photo from your gallery. At the bottom of your photo, you see three options: Looks, Tools, and Export. When retouching, you don't have to worry about making mistakes, because you can always go back. You can delete the last change you made with the undo button at the top, or get a preview via Show Changes button.
Apply a "look"
The quickest method is to edit a photo by applying a "look" (similar to an Instagram filter). The Looks option offers six color filters and four black and white filters. You cannot change anything in the filters. You can create your own "look" if you save this series of edits as a set after editing a photo to your liking via the Tools option. To do this, then go to the Looks option, scroll to the right and click on the "+" sign. Give this sequence of changes a name and save it as a clean look for later use.
Continue Editing
You can use the Tools if you don't like any of the filter. There you will find a wide choice of retouching options. You can adjust the brightness, contrast, saturation, ambience, warmth, etc. with the Adjust button. Swipe up or down to choose a setting, and swipe left or right to apply that setting. Snapseed allows you to automatically perform an adaptation with the magic wand at the bottom.
Besides, you can Crop, Rotate your photos, change Perspective, and apply appearances like Vintage, Grunge etc. It is also possible to add text, a frame, to emphasize the faces in the photo, etc.
Take a Closer Look At The Photo
Zoom in and out with your fingers. A preview window will then appear, allowing you to quickly navigate to another part of the photo. Double-clicking on your photo zooms out back to the original size. To see a difference between a retouched photo and the original image, tap the photo for at least one second. You will then see the photo as it was at the beginning, as long as you press on the photo.
Save And Share
When you are finished, you can save your photo in the Export option in a Snapseed folder under your Pictures folder so that you can reopen this photo later in Snapseed and continue editing. You can also Export your photo; your changes being then saved permanently. You can also share your photo, by placing it directly on Facebook or Instagram, or by sending it as an email.
Hyperlink InfoSystem will assist you with the development of an excellent mobile app similar to Snapseed where you can edit your photos seamlessly. We have experts with several years of experience who can assist you with a photo editing app. The cost of an app similar to Snapseed cost around $6000 depending on the features to be integrated.
"Above page is written for promotional purpose. We do not damage any copyright. We create apps from the scratch only."
Process We Follow
Being a Top development company, the proficient developers of our teams follow a well-organized development process that includes the following steps.
Requirement Gathering
We help clients to gather and analyze the requirements to understand the functionalities to be integrated into the app. This process enables us to draw a development plan and transform the clients' concepts into an efficient and functional app.



UI/UX Design
Our developers use effective UI trends to design apps that are not only pleasing to the eye but also intuitiveness and consistency. We make sure the applications not only satisfy the needs of our clients but are also simple and convenient for the end-users.
Prototype
We develop a preliminary visualization of how the mobile app would look and function. The prototype of the mobile application will give an idea of the look and feel of the app, and we test the users' reactions to the UI and UX designs.



Development
Our team of app developers has a thorough understanding of different programming languages, frameworks, third-party APIs, and more and will develop logic and codes to make your mobile application browsable for your target audience integrating various features and functionalities.



Quality Assurance
Our developers carefully test every app to ensure that they provide an excellent user experience and meet the requirements of our clients. Apps developed by our development team are bug-free because they go through a series of automated and manual testing before deployment.



Deployment
Our app developers follow strict guidelines and best practices of app stores to make your mobile application good to go. The app deployment phase will make sure your mobile applications can meet all the publishing criteria and reach your target audience.



Support Maintenance
All digital solutions need improvement. The deployment of an app is not the final stage. We work with our clients to offer post-deployment maintenance and support to make sure the mobile application always stays bug-free and trendy.



Get Free
Quote

Now !

Got An Idea? Leave A Message To Us And We Will Reach Out To You Soon.