How Much Does An App Like Soundcloud Cost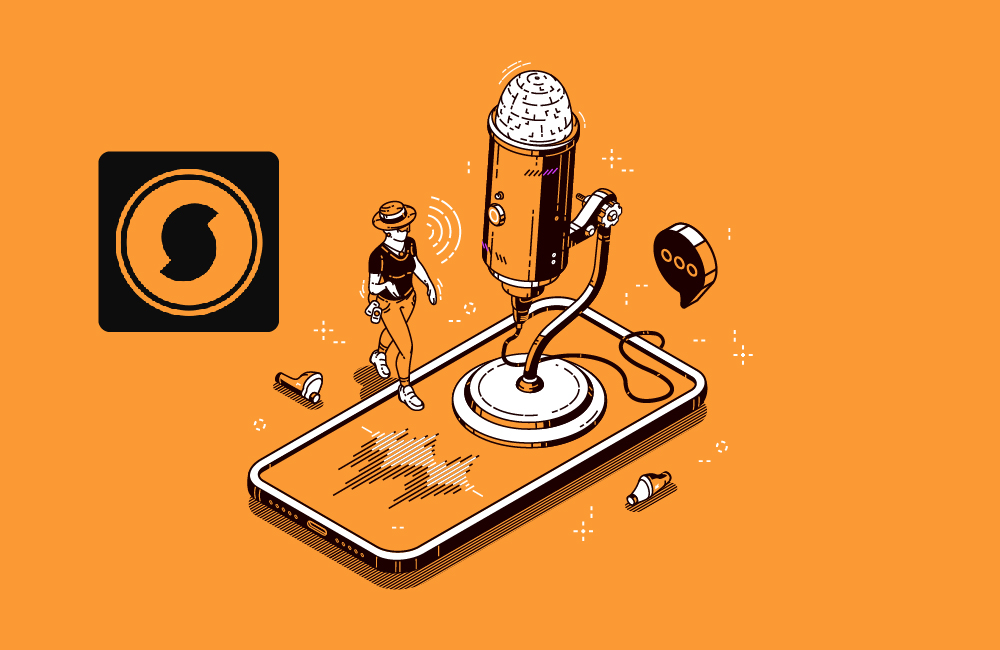 After activating monetization for artist content, SoundCloud has now taken another step forward as a streaming service. In the update of the SoundCloud Premier toolset -the version of the service that included the payment service for users' consumption-, the possibility of distributing music to other platforms such as Amazon is now available.
SoundCloud Premier started out as a monetization solely within SoundCloud's borders, offering artists a percentage of profits that "meets or exceeds other streaming services." The great advantage of SoundCloud over other competitors has always been the instant upload of content, to which now is added the distribution to other platforms with the corresponding payments to the artists, payments that will not suffer any cut from the total earnings that artists make on other streaming services.
Soundcloud is a network made for musicians initially, and its main intention is that all those who are interested in disseminating their musical proposals through this medium, can do it easily, as if sharing a photograph on Facebook. It is extremely easy to do it and the best thing is that you will be in a great environment where producers, directors and other musicians will be. In short, everyone interested in the musical environment is here.
Soundcloud is a social network dedicated to musicians. In this network, all its members can distribute their songs on the channels, depending on the musical genre in which they are. Unlike other applications, you must upload the complete song in Soundcloud for the application to analyze it. This is in order that anyone who listens to your content can post a comment in a certain second of the song.
How is Soundcloud Used?
It is no secret to anyone that this network is now used by people who are not necessarily in the world of music, but many brands use it to upload podcasts and enhance their brand. Therefore, anyone can use this information, since it is not only musicians who can use Soundcloud, but anyone who wants to spread their content on other networks.
Create Your Account
The first thing you should do is create an account, for that you go to SoundCloud official website. You will see the two options available to access an account on the main page; to log in or sign up using your Facebook or Gmail account.
When you have your profile created, you will see a list of all the musical genres available on the platform, but in addition, you will also see somewhat different options such as "World", "Science" or "Religion".
Edit Your Profile
The next step is to edit your profile, depending on the environment where you operate, you must include all the necessary information about yourself in your biography, since this is your cover letter in the application.
After completing this step, you can start interacting on Soundcloud and listen or save all the podcasts or songs you want and also upload your own files.
Upload Your Content
Upload your content so that it is available to everyone. At this point, you must decide whether to upload something that you already have ready or save it from the application. If you choose to upload something that you already have recorded from your computer, you should take that the formats available by Soundcloud are MP3, WAV, AIFF, MP2, AAc, among others into account.
We recommend that you preferably use MP3 and that your files are not too heavy, as it will take much longer to load and the process will also be a bit slow for those who want to listen to you. Then you must enter the basic information of the file, the metadata and the permissions that you will give to your publication. Here it is considered if what you have uploaded will have a free download for users who listen to your audio.
If, on the other hand, you decide to use online recording, you must have Adobe Flash Player to complete this procedure, make the recording, and finally fill in the fields required by the platform to be able to publish.
Soundcloud And Podcasts
Podcasts is now a trend that has more and more followers. Soundcloud is a good tool to disseminate the programs. But not only that, this can be used as part of a marketing strategy if done intelligently.
The first thing to do to create a Podcasts in Soundcloud is to create an account, access the profile, edit it, upload the podcasts or audio files and share it with the entire community.
Is Soundcloud a Good Option To Broadcast a Podcasts?
This platform offers everything you need and more. It will not only serve to upload and share the audios you make, but this will become a social network in itself. In fact, there are 75 million active users who confirm the use of this tool.
Surely you know that the origins of this tool are based on music, in fact it is its best-known side. However, this platform is increasingly being used to implement it for another purpose: to record a live podcast program, upload it to the cloud, comment and share it on social media.
A top mobile app development agency such as Hyperlink InfoSystem can assist you in the development of an excellent mobile app such as Soundcloud. The cost of an app similar to Soundcloud cost around $6000.
"Above page is written for promotional purpose. We do not damage any copyright. We create apps from the scratch only."
Process We Follow
Being a Top development company, the proficient developers of our teams follow a well-organized development process that includes the following steps.
Requirement Gathering
We help clients to gather and analyze the requirements to understand the functionalities to be integrated into the app. This process enables us to draw a development plan and transform the clients' concepts into an efficient and functional app.



UI/UX Design
Our developers use effective UI trends to design apps that are not only pleasing to the eye but also intuitiveness and consistency. We make sure the applications not only satisfy the needs of our clients but are also simple and convenient for the end-users.
Prototype
We develop a preliminary visualization of how the mobile app would look and function. The prototype of the mobile application will give an idea of the look and feel of the app, and we test the users' reactions to the UI and UX designs.



Development
Our team of app developers has a thorough understanding of different programming languages, frameworks, third-party APIs, and more and will develop logic and codes to make your mobile application browsable for your target audience integrating various features and functionalities.



Quality Assurance
Our developers carefully test every app to ensure that they provide an excellent user experience and meet the requirements of our clients. Apps developed by our development team are bug-free because they go through a series of automated and manual testing before deployment.



Deployment
Our app developers follow strict guidelines and best practices of app stores to make your mobile application good to go. The app deployment phase will make sure your mobile applications can meet all the publishing criteria and reach your target audience.



Support Maintenance
All digital solutions need improvement. The deployment of an app is not the final stage. We work with our clients to offer post-deployment maintenance and support to make sure the mobile application always stays bug-free and trendy.



Get Free
Quote

Now !

Got An Idea? Leave A Message To Us And We Will Reach Out To You Soon.