How Much Does An App Like Spotify Music Cost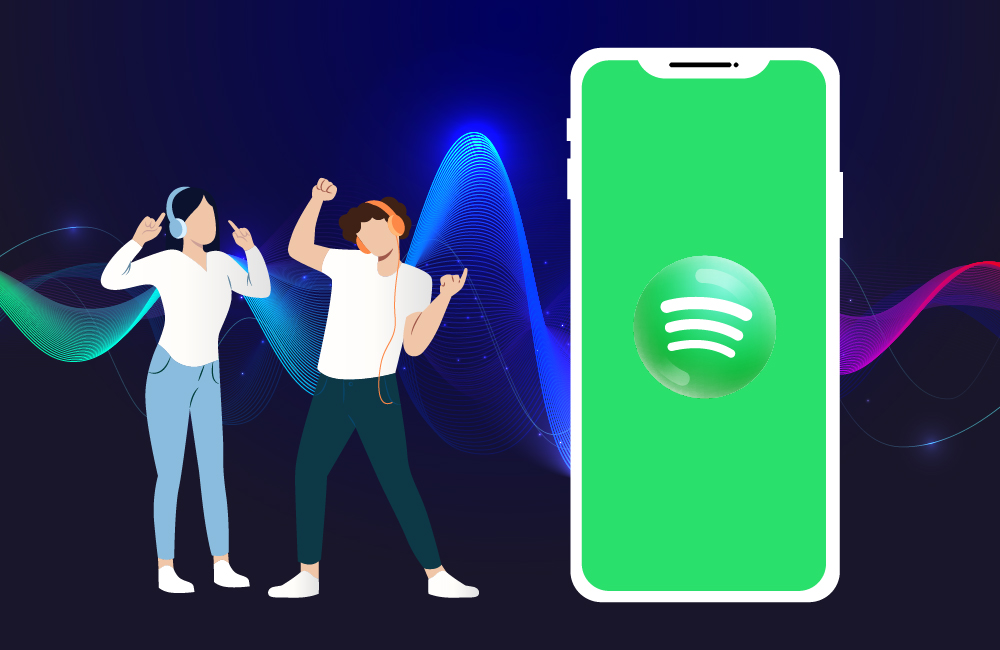 Spotify has become the most popular music platform. Despite the fact that other cheaper alternatives have appeared, even free ones, that try to provide a similar service. Spotify continues to lead the sector with various plans to offer to all music lovers.
With more than 50 million songs in its database, the user can listen to both his favorite artists and discover new music talents through the recommendations of the network. In addition, its connection with social networks allows you to interact with friends who use the same service, share playlists and much more.
Enjoy Excellent Music
This section does not require much explanation, since all we have to do is fill in the search field with the name of our favorite artist and it will appear instantly. In addition to showing his most popular songs of the moment, we can also see his discography as well as collaborations with other artists.
Synchronization
One of the great features of Spotify is that it allows us to synchronize all our music, playlists and downloads with all our devices, both computers and smartphones.
Good Service And Excellent Quality In Music
For a monthly payment, or completely free of charge, you have an immense musical catalog at your fingertips. You can also take it wherever you want and continue listening to it with great sound quality.
It is not by chance that many users have made Spotify their favorite music app. If you are passionate about music, you will like it.
Spotify is the most popular music streaming service in the world right now, with more than 90 million free subscribers and 70 million premium subscribers. The Swedish giant is looking for a way to continue growing, and with these updates free account users get more benefits than ever before without paying a penny, which raises the question: Is a Premium account an unnecessary expense?
Features Of Spotify
Subscribing for the premium package should depend on the needs of each user. The biggest changes are seen directly in the app, while they are much more subtle in the desktop version. For example: Spotify will create 15 custom playlists for each user for free, automatically generated by what they have listened to, what they have liked, and what they have reported to Spotify that they don't like. The 15 lists - which include the daily and weekly mix, as well as longer lists based on music genres - bypass many of the restrictions on free accounts: You can't choose what goes on those playlists beyond song suggestions or artists you like, but you can listen to them in the order you prefer and skip songs as many times as you want.
User-created playlists can only be rearranged in the mobile version, which means being able to choose the songs, but not the order, because there is no other option than random playback. And you can only skip songs in these lists 6 times per hour. These playlists are marked in the app with a blue shuffle icon, and Spotify will add songs to these playlists with smart suggestions. If you go into shuffle mode, you will discover new songs that will be by the same artist or other very similar ones.
Spotify has listened to all users and now there is a low data consumption option to listen to your songs even if you are far from WiFi - it does not apply only to the free version - but it is hardly comparable with the download option. In summary, what has changed in the free version is that it is now easier to let Spotify know your musical preferences and you have 15 personalized playlists with the possibility of unlimited songs and ordering the songs to personal taste. With regard to ads, they do not disappear or are reduced.
In the version for pc, the differences between Premium and free are much less noticeable. Restrictions on skipping songs and rearranging playlists have been removed for free users, so you can listen to the songs you want without random recommendations between songs. The advertising remains, and it is probably the biggest difference between free and premium users. Another limitation of free users is the download that allows you to listen to the songs even when you are offline: in the desktop version, it might not matter as much since in general there is WiFi, but it is a differentiating value of Premium.
For those who spend most of their time listening to music on a mobile device, paying for Premium is the best idea: access to the playlists you want, in the order you want, with the songs you want, without advertising and without limits for skip songs, even when you're offline. For desktop users, both options are valid, especially if you don't mind interruptions.
Hyperlink InfoSystem can help you with an excellent music streaming app such as Pandora, Spotify and SoundCloud. The cost of such app ranges from $5000 to $10000.
"Above page is written for promotional purpose. We do not damage any copyright. We create apps from the scratch only."
Process We Follow
Being a Top development company, the proficient developers of our teams follow a well-organized development process that includes the following steps.
Requirement Gathering
We help clients to gather and analyze the requirements to understand the functionalities to be integrated into the app. This process enables us to draw a development plan and transform the clients' concepts into an efficient and functional app.



UI/UX Design
Our developers use effective UI trends to design apps that are not only pleasing to the eye but also intuitiveness and consistency. We make sure the applications not only satisfy the needs of our clients but are also simple and convenient for the end-users.
Prototype
We develop a preliminary visualization of how the mobile app would look and function. The prototype of the mobile application will give an idea of the look and feel of the app, and we test the users' reactions to the UI and UX designs.



Development
Our team of app developers has a thorough understanding of different programming languages, frameworks, third-party APIs, and more and will develop logic and codes to make your mobile application browsable for your target audience integrating various features and functionalities.



Quality Assurance
Our developers carefully test every app to ensure that they provide an excellent user experience and meet the requirements of our clients. Apps developed by our development team are bug-free because they go through a series of automated and manual testing before deployment.



Deployment
Our app developers follow strict guidelines and best practices of app stores to make your mobile application good to go. The app deployment phase will make sure your mobile applications can meet all the publishing criteria and reach your target audience.



Support Maintenance
All digital solutions need improvement. The deployment of an app is not the final stage. We work with our clients to offer post-deployment maintenance and support to make sure the mobile application always stays bug-free and trendy.



Get Free
Quote

Now !

Got An Idea? Leave A Message To Us And We Will Reach Out To You Soon.