How Much Does It Cost To Develop An App Like TikTok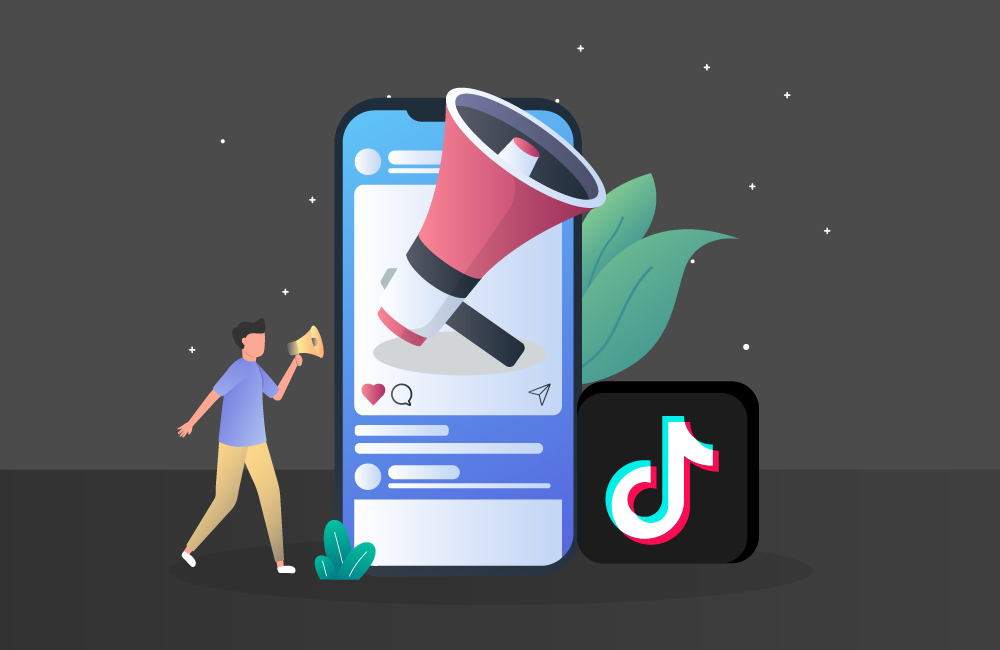 Tiktok is a successful platform. It has acquired a universal level of popularity and much more in a short time.
It has a strong presence in 154 countries and in 75 languages.
In just 3 years since its launch, it has crowned 150 million active users.
Sensor Tower, a society dedicated to the development and intelligence of applications, noted that TikTok reached 82.3 million downloads in 2019, surpassing Facebook and Instagram.
TikTok's audience surfs 52 minutes a day on the app.
The Start Up, owned by developer ByteDance, boasts an estimated brand value of $75 million. (Sensor Tower)
Faced with these numbers, brands have begun to see a platform on the crest of the wave on TikTok and the truth is that many are already getting on it.
TikTok History
TikTok made its appearance in China in 2016 under the name Douyin. And in 2017, it was renamed TikTok to advance in the international market. In November of that same year, ByteDance - the parent company bought the American application for teenagers Musical.ly.
Both platforms merged and started TikTok in order to expand the community in 2018. However, Dauyin is still available in China as a standalone application.
What Is TikTok?
TikTok is a downloadable application on iOS and Android and a true social network at the same time. In fact, when a new user opens the platform, he take a few minutes to understand that TikTok is "pure" entertainment, a container of funny and extravagant videos.
Importantly, TikTok has its own idea of ​​how things should be. It seeks to inspire and encourage new generations to have a positive impact on the planet and those around them. As read on the home page: TikTok's mission is to foster creativity and joy.
At the moment, the fans of the platform are the young people of the generation Z and the Millennials. In fact, the ages of TikTok users range from 16 to 24 years old.
Main Features
On the platform, you will find a number of different contents, topics for all tastes: comedy, sports, music, celebrities, travel, fashion, and trends. TikTok allows users to upload, create vertical videos of the lip sync type, short of 3-15 seconds or long videos of a maximum of 60 seconds and set them rhythm. For this, you have at your disposal a wide library of different musical genres.
In addition, the editing tools allow you to give a personal touch to the content with various visual complements, you can add filters, stickers, emoji, gif, augmented reality and other special effects.
Regarding the interaction, you can follow any other tiktoker, share videos and participate with comments, hearts, and likes.
Important Aspects To Consider
Next, we detail other relevant functionalities to understand to take full advantage of TikTok:
TikTok Algorithm
Another peculiarity of TiKTok is the built-in artificial intelligence, which has the ability to collect information on your tastes and suggest relevant video clips in correlation to those preferences in the "For You Feed."
Broadcast Videos Created On Other Platforms Directly
It is simply practical to implement it from the following creative editing applications: Fuse.it, Adobe Render Push, Plotaverse, Enlight Videocleap, and PicsArt.
Promote Challenges
If you notice, TikTok revolves around the Challengers or Hashtag, which indicate the trending topics allowing users to comment or respond with the creation of their own video.
Video Streaming
It is an option available only for tiktokers that count 1000 followers.
Virtual Currencies
Another interesting aspect of TikTok is virtual currencies, a means for those over 18 to buy virtual gifts and give back to other users during a live broadcast. The platform reported an average consumption of $23 million coins in the United States during 2018. You will see the amount accumulated in a period of time in the wallets tab of the user profile.
Control Of Conversations
Thanks to the integration of the comment filter tool, it is possible to manage conversations excluding those perceived as offensive.
Manage TikTok Usage Time
Last but not least, the Healthy Use function of the application helps combat dependence on technology by offering the possibility of controlling your own user experience, putting a time limit on the use of TikTok.
Advantages
Like any social network, TikTok has become a worldwide success due to all the advantages it offers to its users. Here, we detail what they are:
It is a free social network, so anyone can have an account and access all its features by simply downloading the application and creating a profile, something for which it is not necessary to pay.
It has a number of users that exceeds 500 million (2018 figures), making it an ideal platform to interact with other people or launch advertising campaigns.
It has an intuitive, easy-to-use and extremely versatile video editor.
It is supported in more than 150 countries, so it is accessible to almost everyone.
Being one of the most popular platforms of the moment, it receives constant improvements that provide greater security to users, as well as new functionalities.
It has an intuitive and comfortable interface that can be used by all types of users.
It is an advertising-free social network, something that could bother and annoy many users.
It is backed by a large amount of musical content, filters and other audiovisual elements that can be used by users to create their own videos.
Hyperlink InfoSystem can help you with an app similar to TikTok app. The cost of such an app is around $10,000 depending on the features to be included.
"Above page is written for promotional purpose. We do not damage any copyright. We create apps from the scratch only."
Process We Follow
Being a Top development company, the proficient developers of our teams follow a well-organized development process that includes the following steps.
Requirement Gathering
We help clients to gather and analyze the requirements to understand the functionalities to be integrated into the app. This process enables us to draw a development plan and transform the clients' concepts into an efficient and functional app.



UI/UX Design
Our developers use effective UI trends to design apps that are not only pleasing to the eye but also intuitiveness and consistency. We make sure the applications not only satisfy the needs of our clients but are also simple and convenient for the end-users.
Prototype
We develop a preliminary visualization of how the mobile app would look and function. The prototype of the mobile application will give an idea of the look and feel of the app, and we test the users' reactions to the UI and UX designs.



Development
Our team of app developers has a thorough understanding of different programming languages, frameworks, third-party APIs, and more and will develop logic and codes to make your mobile application browsable for your target audience integrating various features and functionalities.



Quality Assurance
Our developers carefully test every app to ensure that they provide an excellent user experience and meet the requirements of our clients. Apps developed by our development team are bug-free because they go through a series of automated and manual testing before deployment.



Deployment
Our app developers follow strict guidelines and best practices of app stores to make your mobile application good to go. The app deployment phase will make sure your mobile applications can meet all the publishing criteria and reach your target audience.



Support Maintenance
All digital solutions need improvement. The deployment of an app is not the final stage. We work with our clients to offer post-deployment maintenance and support to make sure the mobile application always stays bug-free and trendy.



Get Free
Quote

Now !

Got An Idea? Leave A Message To Us And We Will Reach Out To You Soon.